Amid the ongoing uproar over President Joe Biden's handling of the migrant crisis at the southern U.S border, his administration recently announced the reopening of visa and consular services at the U.S embassy in Havana, Cuba. Immigration officials are reportedly deluged with Cuban refugees hoping to enter America, with the consensus being that the country's "corrupt" communist regime is the driving force behind the influx.
Over the holidays, leading human rights experts were busy placing bets on the imminent demise of the Cuban government. Rocketing inflation, food shortages, and spiraling infrastructure has resulted in its embattled economy sounding the death knell on further funding for investment and resources. Unsurprisingly, what the political discourse around Cuba fails to mention is that the island has been shackled under an oppressive U.S blockade on trade spanning decades. Biden may have reopened the embassy, signaling a shift in America's age-old imperialist stance, but the country's role in Cuba's worsening crises is unrepentant.
Diplomats across the globe breathed a sigh of relief once Biden was sworn into office. The former vice president under Barack Obama had the desired track record to soften the hostility laid bare under Donald Trump's belligerent foreign policy interventions; whether in North Korea or Iran. Yet the successor to the divisive MAGA era, who hails progressive-inspired policies to ease the woes felt at home, still opts for skepticism when it comes to Cuba. It's as if the past easing of tensions between Obama and Raúl Castro, which feels like centuries ago in U.S politics, is now a chapter left aside for the history books. However, the emergence of communication channels brought fewer travel restrictions, Cuba declassified as a terrorist nation, and the subsequent reopening of embassies in respective countries. This was later undone by the adversarial nature of Trumpism, which only strengthened the embargo that loomed over Cuba's increasingly dilapidated economy.
Staying true to form, Trump imposed tougher measures by restricting trade and financial aid to Cuba. In 2017, he rolled back an Obama-era policy that permitted excursions to the island, banned commerce with businesses that had ties there, and removed most of the embassy staff due to fears surrounding the mysterious Havana syndrome. Later, Cuba dealt with high numbers of COVID-19 cases that was catastrophized by the restrictions and its pariah status on the world stage. Overall, Trump's maneuvers to ostracize Cuba were in part an irrational fear of communism and its opposition to far-right populism.
So why is Biden keeping to Trump when it comes to relations with Cuba? The answer is simple. The nefarious nature of U.S exceptionalism is used to put those that jeopardize neoliberal orthodoxy in a chokehold. Cuba may be under communist rule but the essence of liberation comes from its refusal to kowtow to America's values. Biden pledged on the campaign trail to alleviate sanctions from the Trump era, but has only relaxed flights to and from the island thus far. It's no doubt that an autocratic state only 90 miles off the Floridian coast is what causing Biden's anxiety to flare, since his reputation as a liberal internationalist is what's omnipresent in the White House.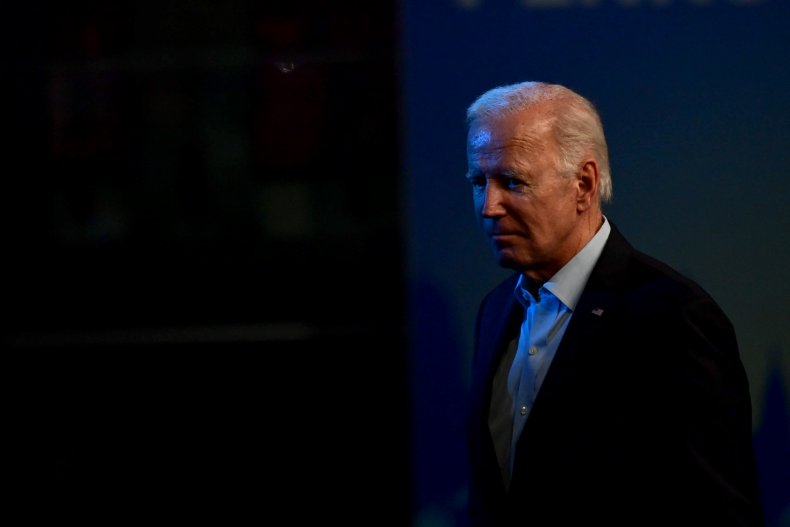 Bitter resentment may also be a key motivator, particularly when America as a 19th century superpower fended off the Spanish Empire in a hurried conflict that saw Cuba become a U.S protectorate. Former President William McKinley went on to sign the Platt Amendment in 1903 that enforced Cuba to sign over its military and economic ambitions for the removal of American troops, which handed it the informal title of occupied territory thereafter. The amendment was an obvious example of America's disproportionate might over a small island nation. Years later, when the capitalist Fulgencio Batista dictatorship collapsed, America's vested interests in Cuban infrastructure and sugar production was trampled on by Castro revolutionaries.
Avenging the events of 1959 is what has enabled the slandering of Cuba as a tyrannical and despotic island to flourish. Notwithstanding that Cuba's COVID vaccination drive is a model example the world over, that its literacy rate soars past its neoliberal counterparts, and that recent anti-government protests were exaggerated by those devoted to its demise.
Biden's progressive credentials and efforts to resolve foreign disputes are undermined by continuing Trump's calamity. A total of 185 countries voted in favor of a U.N.-backed motion in November to end the blockade on Cuba, with the U.S. and Israel being the only two states to vote against it. Biden continues to hold communism responsible yet leaves out resentments over historic power struggles and Cuba's successful attempts to keep its island independent from imperial rule.
If communism is so bad, Biden should ease sanctions and let the Cuban people figure that out for themselves.
Liam Barrett is a freelance politics and culture writer based in London. His Twitter is @LiamMBarrett.
The views expressed in this article are the writer's own.