Who Is Verity Beck? Pennsylvania Woman Accused of Dismembering Parents
Verity Beck has been charged with the murder and dismemberment of her parents, Reid and Miriam Beck, at their home in Abington, Pennsylvania. The 49-year-old is alleged to have shot them in the head before attempting to cut their bodies into pieces.
Beck appeared in court on Wednesday for a preliminary hearing and was held without bail at Montgomery County Correctional Facility. She is charged with first-degree murder and third-degree murder.
"This is somebody that is dismembering her mother and father and putting body parts in trash cans. So, clearly, she's trying to get rid of the evidence," Kevin Steele, Montgomery County District Attorney, said at a press conference.
Beck lived with her parents at their property on in the 1100 block of Beverly Road in the Jenkintown section of Abington Township, a suburb around 12 miles north of Philadelphia. She was present inside the home when officers entered the property on Tuesday following a call from a concerned family member.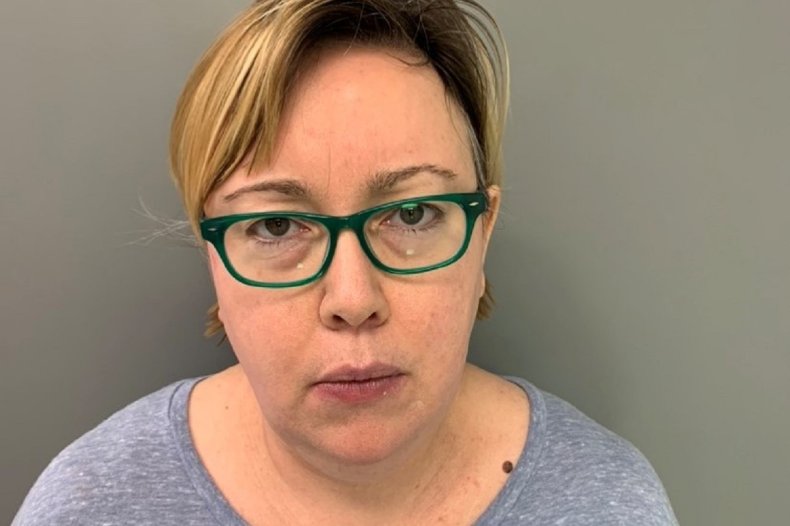 Officers at the scene observed a dead body "tightly wrapped in a white bedsheet" and signs of another dead body inside the home, Steele stated. He noted that a chainsaw was located near one of the bodies and that both were "in various stages of dismemberment."
Local reports, citing police sources, said newspapers had been piling up outside the house. Relatives last spoke to Beck's parents on January 7, and police reportedly believe Beck may have been texting from their phones in the intervening period.
Beck's brother had gone to the house earlier in the evening on Tuesday, according to Philadelphia news station WPVI-TV. After seeing what appeared to be a body, he reportedly implored his sister to call the police, but she said she needed "more time." He then returned home and contacted the police himself.
Authorities have not identified a motive for the killings. However, they told multiple outlets that officers found a large safe in a bedroom of the property that had drill marks on it, giving the impression that someone without access had been attempting to gain entry.
Before moving back in with her parents, Beck lived in Sea Isle City, New Jersey, where her parents had a holiday home, records show. She worked as a beach tag inspector, before seeking a fee waiver to file for bankruptcy in 2020, the Daily Beast reported.
Miriam Beck, 72, was a school nurse at Lower Moreland High School, near Jenkintown, between 1998 and 2018. In a statement to WPVI-TV, the school said: "At this time, our thoughts and sympathies are with the Beck family."