Texas is set to execute a man on Tuesday for the 2009 murders of his wife and her young daughter.
Green, 51, is scheduled to die by lethal injection at the state penitentiary in Huntsville. He was sentenced to death row in 2010 for the fatal stabbing of his wife, Lovetta Armstead, and the drowning of her 6-year-old daughter, Jazzmen Montgomery, at their home in the Oak Cliff neighborhood of Dallas on September 21, 2009.
If Green's execution goes ahead, he would be the fourth inmate put to death in Texas so far this year.
The state executed Robert Fratta on January 10, Wesley Ruiz on February 1, and John Balentine on February 8. Two more inmates are scheduled to be executed in Texas this month: Arthur Brown Jr. on Thursday and Anibal Canales Jr. on March 29.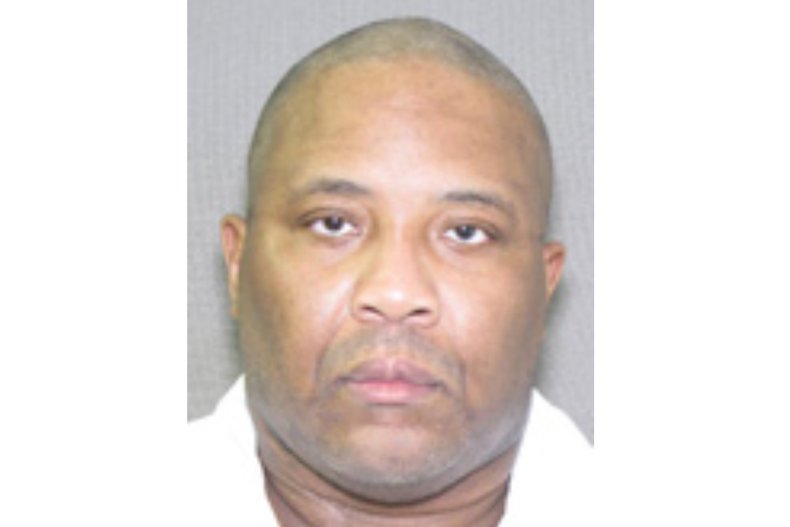 Armstead was killed not long after she told Green that she wanted to annul their marriage just months after their wedding, The Dallas Morning News reported in 2010.
In a letter given to Green on the day of the murders, Armstead had asked him to move out of their home. He wrote back that he would "take five lives" that day—Armstead, her three children, and himself.
Amstead's sons, who were 9 and 12 at the time, told the jury in Green's trial that their stepfather had forced them to look at the bodies of their slain mother and sister, the newspaper reported.
Green picked them up from church that day and held them at knifepoint, stabbing the younger brother in the abdomen. They said they managed to persuade Green not to kill them. After showing them the bodies, the older son testified that Green told them not to call the police until after he was gone and that he was planning to take his own life.
Green's trial attorneys argued unsuccessfully that his mental illness had led him to commit the crimes. He told police that he believed Armstead and her children were conspiring against him and that he heard voices, according to The Texas Observer in an article published Friday.
His attorney is seeking to halt the execution, citing his intellectual disability and history of mental illness.
Green's IQ qualifies him as "borderline intellectual functioning," his attorney Michael Mowla told The Texas Observer. But last month, Dallas District Attorney John Creuzot declined to join the defense's motion to halt the execution.
Green was prescribed medication for schizophrenia and depression after a four-day stay at a psychiatric hospital just a month before the murders, but could not afford to continue taking it, the Observer reported, citing a memo from Mowla.
Newsweek has contacted Mowla and Creuzot's office for comment.