A faction of Jeopardy! fans is pleading for host Ken Jennings' return as Mayim Bialik takes over presenting duties for the High School Reunion Tournament.
It was confirmed last July that Jennings and Bialik would be signing new Jeopardy! contracts after sharing the duties as interim hosts of the show for much of Season 38. They replaced beloved host Alex Trebek, who died in November 2020.
Former Jeopardy! executive producer Mike Richards was initially announced as the permanent host in August 2021 but stepped down just nine days later amid a cloud of scandal. Bialik immediately filled in and was later joined by Jennings.
With the show in its 39th season, Jennings fronts the primetime edition, while Call Me Kat star Bialik takes over the lectern for tournaments and specials.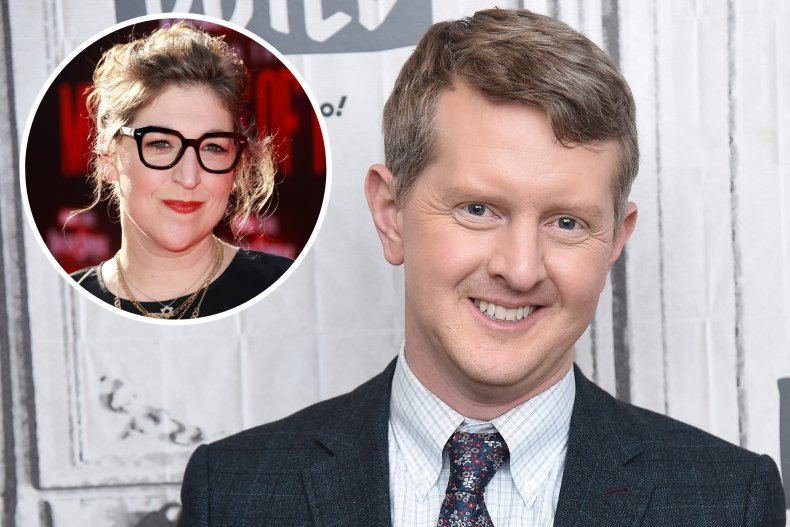 After Bialik returned to Jeopardy! this week for the latest tournament, some of the show's ardent fans took to Twitter to complain about Jennings' absence. They also criticized a contestant being awarded points for a seemingly incorrect answer.
Under the category "National Anthems," the clue read: "Heard here is this British national anthem that has the same melody as 'My Country, 'Tis Of Thee.'"
College senior Audrey Sarin responded: "What is God Save the Queen," which Bialik accepted as the correct answer, prompting debate online.
"Unless this was taped before the Queen passed the answer is God Save the King," one viewer tweeted, in reference to Britain's Queen Elizabeth II's death on September 8, with her son, King Charles III, becoming the monarch.
Elsewhere, others objected to the return of Bialik, with one viewer writing on Twitter: "Three weeks of Mayim Bialik on Jeopardy feels like I'm being punished for something. I probably deserve it but I'm still not happy about it."
Commented another: "High school reunion week on Jeopardy means Mayim Bialik hosting. Never really chose sides, but I prefer Ken Jennings."
Other fans defended Bialik from the criticism, with one stating: "Mayim is back. Enough with the negativity about her hosting."
"Good show tonight," said another. "Difficult clues. I like Ken, but I really like Mayim. And I absolutely like the change of hosts."
When Will Ken Jennings Return to Jeopardy?
While some Jeopardy! fans bemoan the absence of Jennings from the show, he will only be temporarily away from screens as Bialik hosts the currently airing High School Reunion Tournament.
Such is Jennings' popularity as the show's host that a Twitter account called @IsKenHosting has been set up to track his onscreen comings and goings.
On February 16, ahead of Bialik's return to the show, a message shared by the account read: "Another reminder that Ken Jennings will *not* be hosting Jeopardy! starting next Monday, Feb. 20 through Thursday, Mar. 9 as the show airs its High School Reunion Tournament."
"He'll return on Friday, Mar. 10 and that host stint is expected to last through at least April 14," the tweet concluded.
During an appearance on the Inside Jeopardy! podcast in August, Bialik and Jennings spoke with host Sarah Whitcomb Foss about how they deal with online backlash from fans of the syndicated quiz show.
"We're still people, so I can't say that when you hear things that are constructive criticism that you don't start thinking a little bit too much about it," Bialik said. "But, I don't know, I kind of take everybody's opinion both with a grain of salt and also believe everybody has a right to their opinion."
For Jennings, the backlash came early, when he saw that some people were "sick of" him in the earlier stages of his run as a Jeopardy! contestant in 2004. Jennings holds the record of the show's longest win streak at 74.
"Even as a contestant, I remember being shocked at how free—it was the early days of the internet, but people were still very much like, 'Oh, I'm sick of this guy already.' And I'm like, 'Oh, there's like three more months [of me]… This guy's gonna have a bad summer!' I just kind of had to dissociate.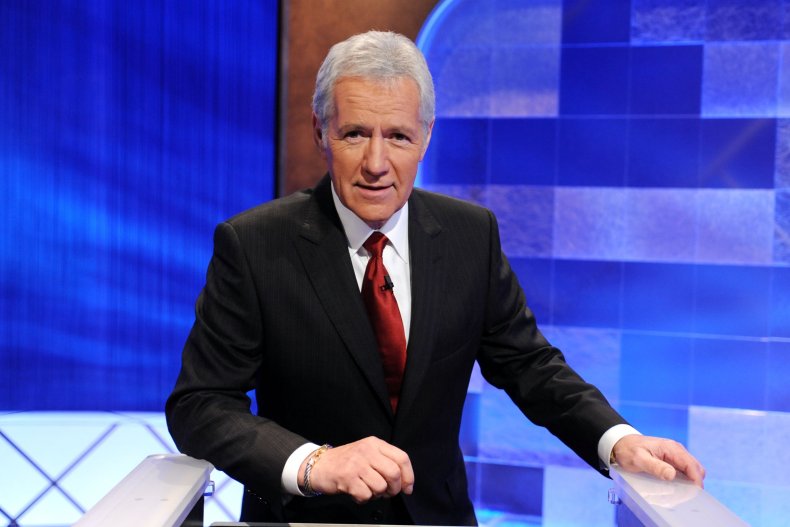 "You know what, Jeopardy! has got such a big, diverse audience. You're not going to be able to please everybody every night. But I think that's the virtue of having a couple hosts. You know, it's a big, diverse audience and maybe that helps broaden the tent. It's a matter of taste hosting style."
Last June, Bialik opened up about being on the receiving end of harsh comments from some Jeopardy! fans before being announced as a permanent host.
Speaking with Justin Long on an episode of her podcast, Mayim Bialik's Breakdown, the TV personality revealed that viewers often compare her to Jennings.
Actor and comedian Long broached the subject when he asked Bialik if she was ever made aware that she was favored over Jennings by Jeopardy! fans.
"Sometimes," Bialik responded, adding that "sometimes I get, 'We don't prefer you to Ken.'"
Noting how celebrities are often seen, Long said: "Isn't that wild—well, it's probably the only profession that I can think of, or maybe politicians—where people will tell you deeply insulting things but with a big smile?"
"[People will tell you] exactly how they feel," Bialik said in response. "Like, 'I saw you in a magazine. I was very confused. You looked pretty.' I get that a lot."