Questions about retirement from the NFL have been a regular occurrence for Tom Brady over the past few years, with each postseason prompting him to be asked whether he's walking away from the game.
The 45-year-old Tampa Bay Buccaneers quarterback has once again had to tell fans that he will be "taking it one day at a time" after the Bucs crashed out of the playoffs following a 31-14 defeat to the Dallas Cowboys.
Brady spent time thanking reporters at a press conference after the game and was caught on camera kissing his parents as he left the field after the Cowboys game, which prompted many to think that this is finally the end of the road.
Despite that, rumors that Brady could be back for another season in Tampa Bay are still going strong. The legendary quarterback is set to become a free agent in March and the Las Vegas Raiders have reportedly hinted that they would be looking to put together a deal for Brady.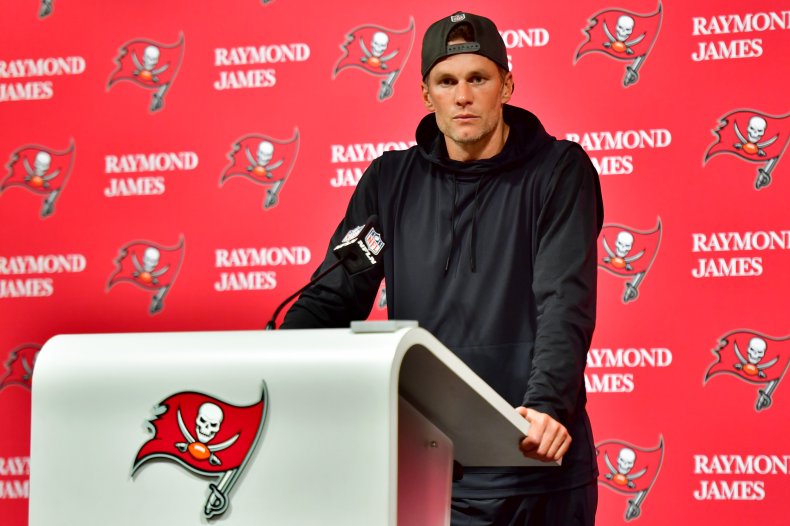 Rewinding to 2019, when Brady was still at the New England Patriots, he was asked whether he could continue playing into his late 40s.
He replied: "We'll see how long it goes. Easier said than done. I know the kind of effort I am putting in right now, but what a great privilege to play a sport that I love."
The next year, Brady signed for the Buccaneers. While some thought that he was going to soon announce his retirement, he had other ideas and became the oldest quarterback to win the Super Bowl when he led the Bucs to victory for his seventh title.
By February 2021, Brady suggested that he would know when it was time to hang up his cleats, saying during a pre-Super Bowl press conference: "I think I'll know when it's time. I can never go into this game half-ass."
Asked if would play past the age of 45, Brady replied: "Yeah, definitely. It's a physical sport and the perspective I have on that is—you never know."
After the 2021 Super Bowl win, Brady said that his then-wife, Gisele Bündchen, asked him a question that made him think about his football future.
Brady revealed during an appearance on The Late Late Show With James Corden: "All of a sudden, I saw my wife and I gave her a big hug. And just as I did it, she said, 'What more do you have to prove?'"
That September, Brady once again addressed his reasons to continue playing and why retirement shouldn't be put on hold for much longer, as he said that supermodel Bündchen deserved her time to shine with her career.
"I think my wife has, you know, held down the house for a long time now, and I think there's things that she wants to accomplish," Brady said on his Let's Go podcast. "You know, she hasn't worked as much in the last 10, 12 years just raising our family and kind of committing to being in a life in Boston and then moving to Florida."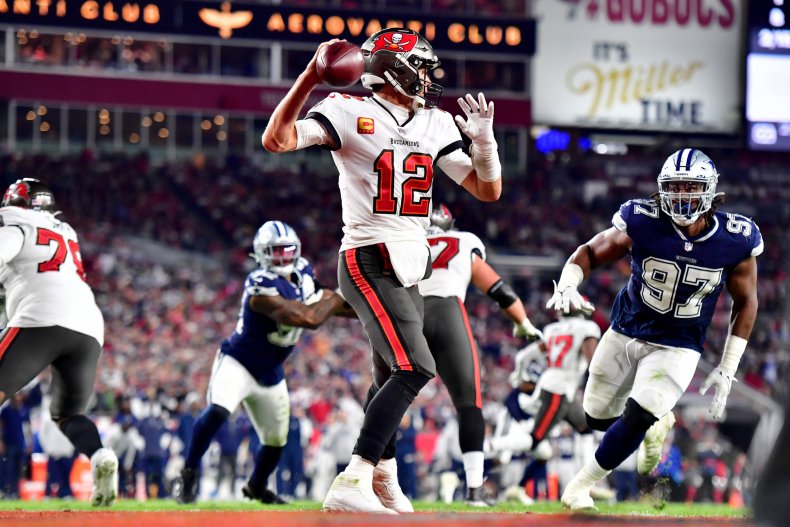 Brady cited his desire to spend more time with Bündchen and his three children when he finally decided to walk away from the game on February 1.
"I have always believed that the sport of football is an 'all-in' proposition. If a 100 percent competitive commitment isn't there, you won't succeed, and success is what I love so much about our game," Brady said in a statement.
"There is a physical, mental, and emotional challenge EVERY single day that has allowed me to maximize my highest potential. And I have tried my very best these past 22 years. There are no shortcuts to success on the field or in life," he wrote.
"This is difficult for me to write, but here it goes: I am not going to make that competitive commitment anymore. I have loved my NFL career, and now it is time to focus my time and energy on other things that require my attention.
"I've done a lot of reflecting the past week and have asked myself difficult questions. And I am so proud of what we have achieved. My teammates, coaches, fellow competitors, and fans deserve 100 percent of me, but right now, it's best I leave the field of play to the next generation of dedicated and committed athletes."
He added: "My playing career has been such a thrilling ride, and far beyond my imagination, and full of ups and downs. When you're in it every day, you really don't think about any kind of ending. As I sit here now, however, I think of all the great players and coaches I was privileged to play with and against—the competition was fierce and deep, JUST HOW WE LIKE IT.
"But the friendships and relationships are just as fierce and deep. I will remember and cherish these memories and re-visit them often. I feel like the luckiest person in the world," he said. "The future is exciting…I am going to take it day by day. I know for sure I want to spend a lot of time giving to others and trying to enrich other people's lives, just as so many have done for me."
After a brief few weeks as a former NFL player, Brady reversed his retirement decision.
He shared on social media the reason why he felt that he needed at least one more season leading the Buccaneers' offense: "These past two months I've realized my place is still on the field and not in the stands. That time will come. But it's not now. I love my teammates, and I love my supportive family. They make it all possible. I'm coming back for my 23rd season in Tampa. Unfinished business."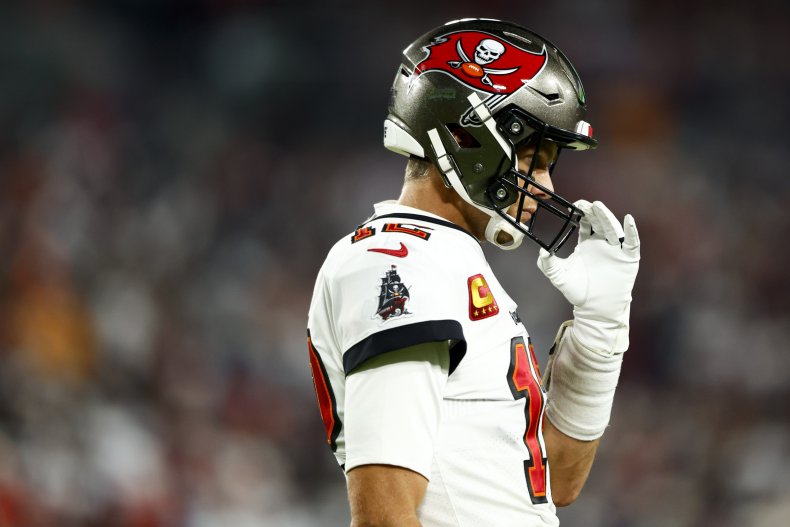 In December, Brady was asked whether he had considered the time that he would finish playing and he was adamant that it was not a thought he had entertained since his decision to un-retire earlier in the year.
He told reporters: "Honestly, it's the furthest thing from my mind. I'm just going to go out there and try to play a great game this week. Our biggest games are ahead of us. We've got to do a good job and I've got to play quarterback, I've got to prepare well and that's what I'm thinking about."
With Brady yet to confirm whether he will continue for another season, NBA star LeBron James urged him to continue until he knows it is time.
Speaking to NBA TV, James said: "Listen, man, follow your heart. Follow your heart and your gut is going to tell you what to do. That man's been doing it for 20-plus years at such a high level. As always, my best wishes. He's not only my favorite quarterback but also a really good, dear friend to me.
"So whatever he decides to do [I support him]. I love seeing him on the field, it gives me inspiration to keep going at my age, so we'll see what happens," he said.
Do you have a tip on a sports story that Newsweek should be covering? Do you have a question about the NFL? Let us know via entertainment@newsweek.com.