The Kremlin appeared stunned late last year after the Ukrainian military successfully led an aerial assault on a target within Russia's borders, raising fears that the direction of Ukraine's nearly year-old defensive war against invading Russian forces was beginning to turn.
In December, video began to circulate of a top political analyst's appearance on Russian state TV claiming Moscow was powerless to stop Ukrainian attacks within the country following accusations surrounding the bombing of a military facility in Russia's southern Bryansk region.
"Russia is incapable of solving these problems in any way," the analyst, commentator Viktor Olevich, said at the time.
Now, it at least appears willing to try.
On Thursday, pictures and videos circulating on Twitter appeared to show images of Pantsir-S1 air defense systems on the rooftops of several key government buildings in the Russian capital, including an unnamed administrative building and on the Russian Defense Ministry's National Defense Management Center.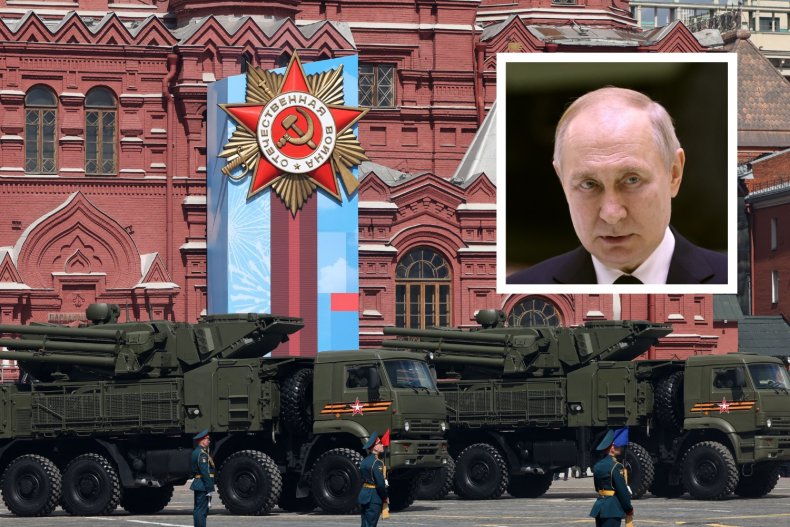 The new arms come amid concerns from Kremlin spokesman Dmitry Peskov that Western countries could provide Ukraine with long-range weapons capable of striking targets on Russian soil—a step some NATO officials were weighing as early as December.
On January 13, observers within the country noted Russia appeared to be rolling out other missile defense systems like the S-400 out of concerns Ukraine could use drones and other arms to conduct similar attacks to those that Russian forces had previously deployed on civilian targets in Ukraine.
The S-400 is easily the superior option as far as firepower, able to hit aerial targets at ranges up to 250 kilometers (155 miles) and capable of intercepting ballistic missiles from a distance of up to 60 kilometers (37 miles).
It has also proven capable of attacks on aircraft, with older American-made planes like the F-16 and F/A-18E/F Super Hornet likely facing challenges to evade it. In the case of Ukraine's under-equipped air force, such a missile defense system would likely prove a sufficient deterrent.
For urban defense purposes, however, the Pantsir is likely the ideal option.
While the S-400 is capable of longer-range strikes against aerial targets and has been used for offensive missions in the past, the Pantsir defense system is intended for use at closer range, incorporating a mix of anti-aircraft guns and missiles capable of intercepting high-speed air-to-ground missiles at a range of 7 kilometers (slightly over 4 miles) and tactical aircraft at up to 20 kilometers (more than 12 miles).
It's also much cheaper than the S-400, whose multimillion-dollar cost per missile can prove difficult to justify against the inexpensive weaponry that has become standard in the Russia-Ukraine war. Where the S-400 costs $300 million per system according to some estimates, the Pantsir can be had at under $15 million.
It's also more versatile, with anti-aircraft guns that can also engage targets up to 4 kilometers away (about 2.5 miles) at a fire rate of approximately 40 rounds per second, giving the Russians a more inexpensive defensive option in the instance of frequent attacks by low-tech unmanned aerial vehicles.