The financier of the Wagner Group fighting for Moscow in Ukraine has written to the White House asking exactly "what crime" members of his private military company (PMC) have committed.
The letter by Yevgeny Prigozhin came after White House National Security Spokesman John Kirby announced on Friday that the Wagner mercenary group had been designated a "transnational criminal organization."
Kirby said that Wagner has about 50,000 fighters in Ukraine, 80 percent of whom have been drawn from prisons. He revealed how U.S. intelligence photographs from November had shown North Korea supplying arms to Wagner such as infantry rockets and missiles, in violation of UN Security Council resolutions.
Kirby said that Wagner "is a criminal organization that is committing widespread atrocities and human rights abuses." The designation could pave the way for wider sanctions on the group's global network, which reaches into Africa.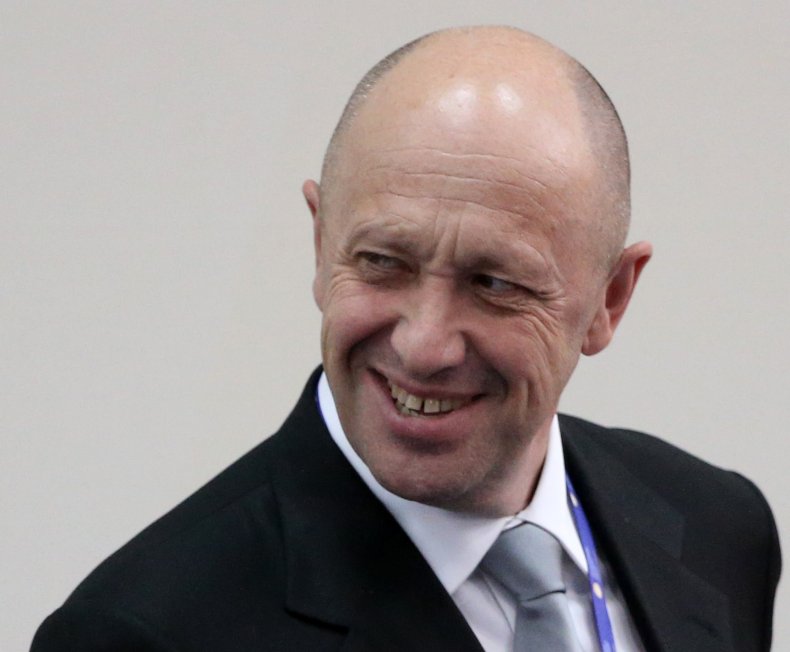 Prigozhin penned a curt missive addressed to Kirby on Saturday which took issue with the U.S. view of the group.
"Could you please clarify what crime was committed by PMC Wagner," Prigozhin wrote in English and Russian in the short letter that was shared on his Telegram social media channel. Newsweek has contacted the White House for comment.
The criminal designation of Wagner freezes any U.S. assets of the group and prohibits U.S. nationals from giving it funds, goods and services.
Freezing Prigozhin's assets in Europe is one of the goals of legal action undertaken in London by McCue Jury & Partners which issued a "letter before action" against him in November as part of a civil society "lawfare" campaign against the ally of Vladimir Putin.
Taken on behalf of Ukrainians, the law firm said Wagner was using "torture, murder and rape as weapons of war."
Prigozhin has described Wagner as an independent force with its own aircraft, tanks, rockets and artillery and has claimed credit for advances towards the city of Bakhmut in the Donetsk Oblast and the capture of nearby Soledar.
Meanwhile, Kirby also said on Friday that U.S. intelligence shows there is a rivalry between the Wagner Group and the Russian Ministry of Defense (MoD).
"Wagner is becoming a rival power center to the Russian military and other Russian ministries," Kirby said, with Prigozhin publicly criticizing Russian generals and defense officials for their performance on the battlefield.
The Institute for the Study of War (ISW) said in its assessment on Friday that the Wagner Group appears to be "struggling to present itself as an effective parallel military structure, thus increasingly proving to be a parasitic paramilitary entity."