A suspected Chinese spy balloon has been captured on video while hovering over Billings, Montana.
A senior U.S. defense official said that authorities were tracking what they believed with "very high confidence" was a high-altitude Chinese surveillance balloon over Montana on Thursday, according to the Associated Press. The official, who spoke on condition of anonymity, reportedly expressed concerns about the altitude of the balloon and length of time that it hovered in the air.
Video shared to YouTube by the Billings Gazette and attributed to Chase Doak showed the balloon lingering high above Billings on Wednesday. Billings-based reporter John Martin shared video to Twitter of the object on the same night, while commenting that it had only "moved a little bit in the past 40 minutes."
Two flights into Billings Logan International Airport were diverted and the FAA ordered 50 miles of airspace to be shut down while the balloon was hovering in the area, according to local ABC affiliate KFBB.
The senior defense official said that the U.S. had "engaged" Chinese officials over the matter and had decided against shooting down the object due to the potential risk to people on the ground.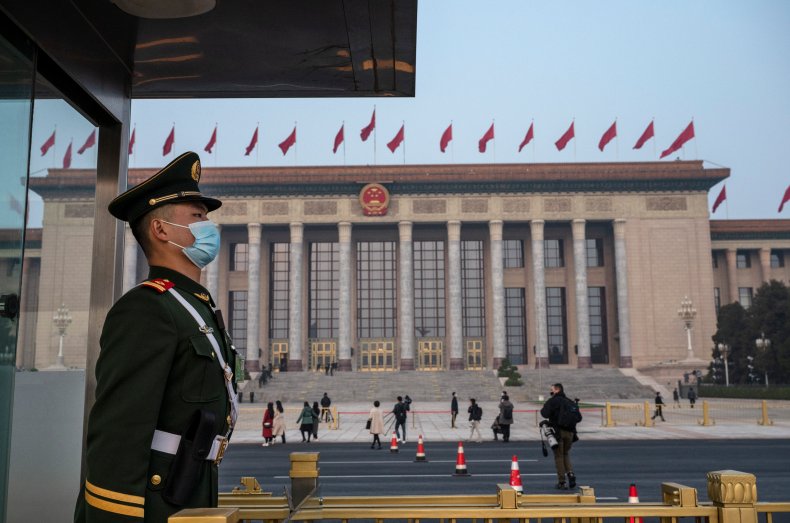 "The United States Government has detected and is tracking a high-altitude surveillance balloon that is over the continental United States right now," Pentagon press secretary Brigadier General Pat Ryder said in a statement obtained by Newsweek.
Ryder added that officials were continuing to "track and monitor [the balloon] closely," while noting that "instances of this kind of balloon activity have been observed previously over the past several years."
"The balloon is currently traveling at an altitude well above commercial air traffic and does not present a military or physical threat to people on the ground," he continued. "Once the balloon was detected, the U.S. government acted immediately to protect against the collection of sensitive information."
This is a breaking story and will be updated.