Video of Teacher Using Non-Binary Doll With Preschool Children Sparks Anger
A video of a teacher teaching preschool-aged children about gender identity has sparked a furious backlash from politicians and parents online. Some viewers argued that it showed an indoctrination of young children and said they would withdraw their children from any similar class.
In the video a teacher called Maddie Piper uses a non-binary doll called Nash to chat to a group of 4 and 5-year-olds about gender identity. At one point they say: "The friend likes to ask the question: 'are you a boy or a girl?' And Nash answers: 'I'm just a kid.'"
One child responds: "But kids can be boys or girls." Other children, seemingly without prompting, chip in with "or they" and "or maybe non-binary."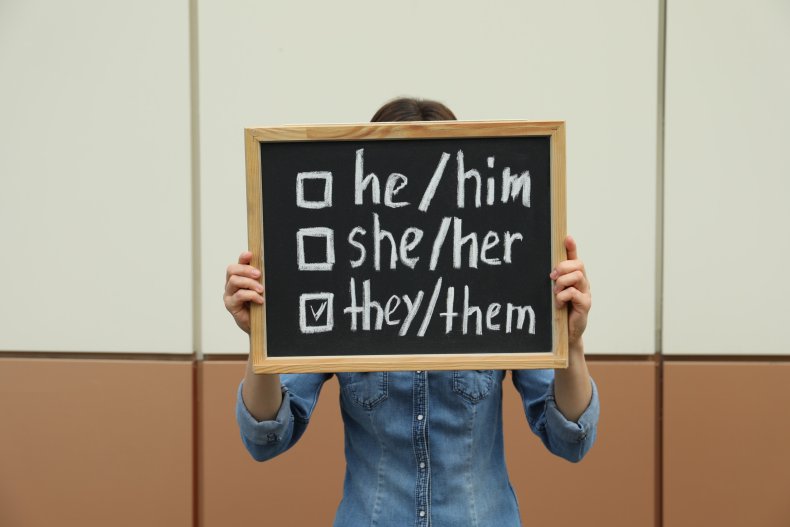 Discussing the classroom session, in a panel including Piper, another teacher says it is "a huge testament to how much we've been talking about it in the classroom" that it was a child that identified and mentioned the phrase "non-binary" first.
"Nash, just like me, is non-binary," Piper tells the children in the clip. "So they aren't sure if they're a boy or a girl. So when people ask them 'are you a boy or a girl?', right now they just feel like saying: 'I'm a kid'. They're figuring it out."
However, in their questions about Nash the children keep referring to the doll as "he," and Piper has to repeatedly correct them.
Jordan Chamberlain, social media director of the Washington Free Beacon, who first posted the clip on Twitter, said the video was shown to daycare owners in North Carolina at a training session given by the North Carolina Association for the Education of Young Children (NCAEYC). The clip is part of a wider film, Reflecting on Anti-bias Education in Action: The Early Years.
The clip has now been viewed nearly one million times on Twitter, triggering a visceral reaction from many.
Mary Miller, a Republican congresswoman from Illinois, tweeted: "This is the radical, political indoctrination of young children that is occurring across our country. Parents, we must unite to stop this and protect our kids!"
"This is why trust of institutions, especially regarding kids, is at about zero," David Larson, opinion editor of regional publication the Carolina Journal, wrote. "What NC parent wants activists at an overpriced daycare confusing their kids while they're at work with made up gnostic nonsense about finding your true genderself deep inside?"
Others have suggested that they would feel uncomfortable or unhappy with the lesson displayed in the video being given to their children.
Renée Hoenderkamp, a U.K.-based doctor and writer for the Daily Mail, tweeted: "This is not what I want my 4-year-old to be discussing in class. My 4-year-old knows she's a girl, is proud to be a girl, she knows there are boys. That's all she needs to know at this tender age and she would be distressed and confused to be told otherwise now. Stop this madness."
"I would withdraw my children from this school if I found out this was what they were being taught at 4-5 years old," @EZebroni wrote, while @liveforthose2 commented: "If I had little children in this class I would be sure to set them straight when they came home every night. I would make sure they knew there are only two genders."
Newsweek hascontacted NCAEYC and Anti-Bias Leaders ECE, the original producers of the film, for comment.