Tyre Nichols Death: What We Know as Five Police Officers Fired
Five Memphis Police Department officers have been fired after Tyre Nichols, a 29-year-old father, died in hospital days after he was detained in a traffic stop.
In a statement released on Friday the department said that an investigation concluded there had been an "excessive use of force" by officers.
It said Tadarrius Bean, Demetrius Haley, Emmitt Martin III, Desmond Mills, Jr. and Justin Smith had their employment terminated after violating "multiple department policies" during their interaction with Nichols.
An earlier police statement, published on January 8, said officers attempted to apprehend Nichols for "reckless driving" on January 7, at around 8:30 p.m. CST.
It continued: "As officers approached the driver of the vehicle, a confrontation occurred, and the suspect fled the scene on foot. Officers pursued the suspect and again attempted to take the suspect into custody. While attempting to take the suspect into custody, another confrontation occurred; however, the suspect was ultimately apprehended.
"Afterwards, the suspect complained of having a shortness of breath, at which time an ambulance was called to the scene. The suspect was transported to St. Francis Hospital in critical condition."
Nichols "succumbed to his injuries" on January 10, according to the Tennessee Bureau of Investigation.
Details about the exact cause of Nichols' death have not yet been released.
The bureau is investigating whether any of the officers committed criminal offences, whilst a separate civil rights investigation has been launched by the Department of Justice and FBI.
On January 20 the Memphis Police Department released a statement following an internal investigation, announcing the five officers had been fired.
It said: "After a thorough review of the circumstances surrounding this incident, we have determined that five MPD officers violated multiple department policies, including excessive use of force, duty to intervene, and duty to render aid.
"Earlier today, each officer charged was terminated from the Memphis Police Department."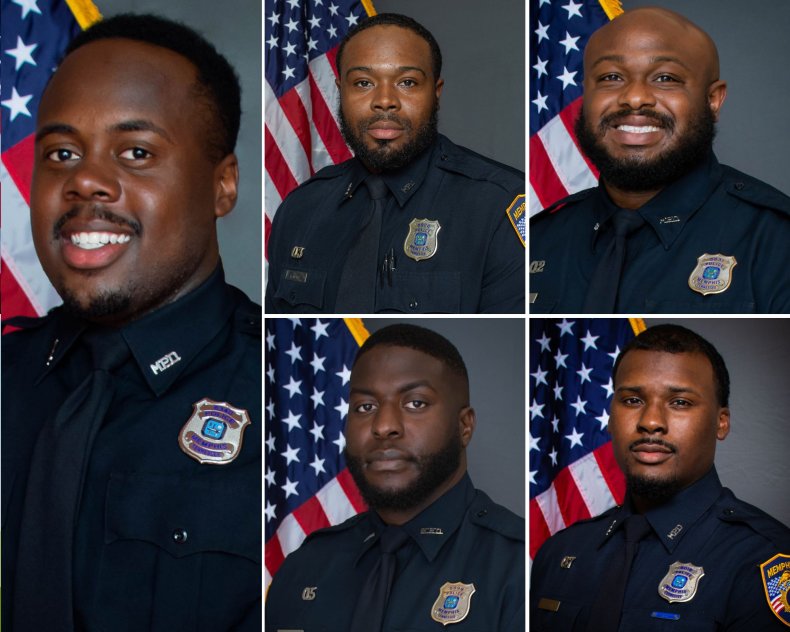 On Tuesday police said footage from the officer's body worn cameras would be released after their internal investigation, but no further details on timing have been provided.
Newsweek contacted the Memphis Police Department for comment.
The footage will first be shown to Nichols' family and their attorney Ben Crump, who are due to hold a press conference on Monday.
Speaking to local network Action News 5 Crump said: "When police kill a person unjustly, especially a Black person… normally they delay, delay, delay.
"But I am encouraged because Chief Davis and city officials communicated with me yesterday."
In separate incidents three men died during, or immediately after, interactions with police in Los Angeles on January 2 and 3.
Two of the men were shot dead, with one allegedly armed with a "large knife" whilst the other had a metal pole.
The third man, 31-year-old Keenan Anderson, died of a cardiac arrest after being repeatedly tasered.

There has been a heightened focus on police brutality across the U.S. since May 2020, when 46-year-old George Floyd was killed by police officer Derek Chauvin, sparking mass protests across the country.