Tyre Nichols Body Cam Footage Is 'Disgusting,' Councilman Warns
Video footage from the body cameras of police officers involved in a "confrontation" with 29-year-old Tyre Nichols, who died in hospital days after he was detained in a traffic stop in Memphis, Tennessee, is "disgusting," according to a city councilman.
Frank Colvett Jr., who represents Memphis' second district, told Fox13: "I have spoken to several people who have actually seen the video. I have been told it's disgusting, it's damaging; it's not good even slightly."
On January 20, Memphis Police Department announced that five of its police officers had been fired for violating "multiple department policies, including excessive use of force, duty to intervene and duty to render aid."
Nichols was stopped on January 7 on suspicion of "reckless driving," according to an earlier statement, but an apparent confrontation led him to flee the scene on foot. The officers—Tadarrius Bean, Demetrius Haley, Emmitt Martin III, Desmond Mills Jr., and Justin Smith—followed and apprehended him.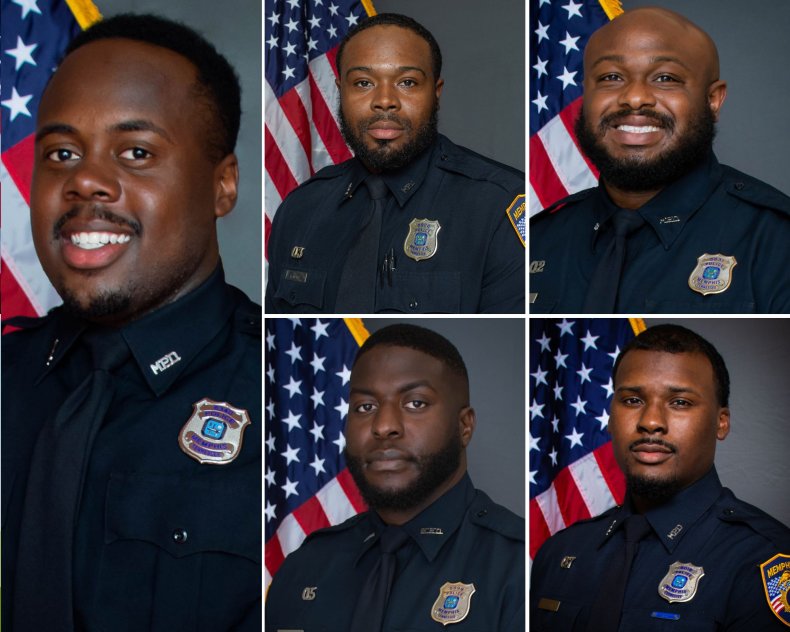 It continued: "Afterwards, the suspect complained of having a shortness of breath, at which time an ambulance was called to the scene. The suspect was transported to St. Francis Hospital in critical condition." Nichols died of his injuries on January 10.
Details about the cause of death haven't yet been released, and the incident is being separately investigated by the Tennessee Bureau of Investigation, the Department of Justice and the FBI.
Colvett reportedly said he anticipates criminal charges being brought from the TBI's investigation. "It's bad. That was one, the overarching thing that I heard," he added.
There has been increased public scrutiny on the treatment of black men at the hands of police in the U.S. since the death of George Floyd, who in May 2020 was killed by police officer Derek Chauvin. His death sparked mass protests across the nation and in cities around the globe, bringing to the fore the Black Lives Matter movement.
Days after Nichols' death, his family staged a protest in which they displayed an image of him in hospital on oxygen, appearing bruised, on placards.
The body cam footage of the incident is believed to have only been seen by a handful of people. In a joint statement, Memphis Mayor Jim Strickland and police chief C.J. Davis said it would be released following the completion of the internal investigation into the matter and after the Nichols' family had viewed it privately.
The footage is anticipated to be released any day, as the statement said on January 17 that the police department's internal investigation "will be completed by the end of this week."
The family members are expected to meet with city officials on Monday, according to WREG.
Colvett suggested that local police and the city were expecting outrage after the release of the footage. He told the Fox13 news channel that the "city government, as well as law enforcement, are prepared for any eventuality."