Two More Mass Shootings in California Leave at Least 7 Dead
At least seven people were killed in two more California mass shootings only days after gun violence ignited a massacre in Monterey Park.
The deadly gunfire on Monday rattled the outskirts of Half Moon Bay, a small coastal city about 30 miles south of San Francisco. San Mateo County Board of Supervisors President Dave Pine told the Associated Press that four people had been killed at a mushroom farm, while three others were slain in a separate shooting at a local trucking business.
"We are sickened by today's tragedy in Half Moon Bay," Pine said in a statement. "The scourge of gun violence has sadly hit home. We have not even had time to grieve for those lost in the terrible shooting in Monterey Park."
"Gun violence must stop," he continued. "The State of California has among the strictest gun laws in the United States, which we have strengthened through local action here, but more must be done. The status quo cannot be tolerated."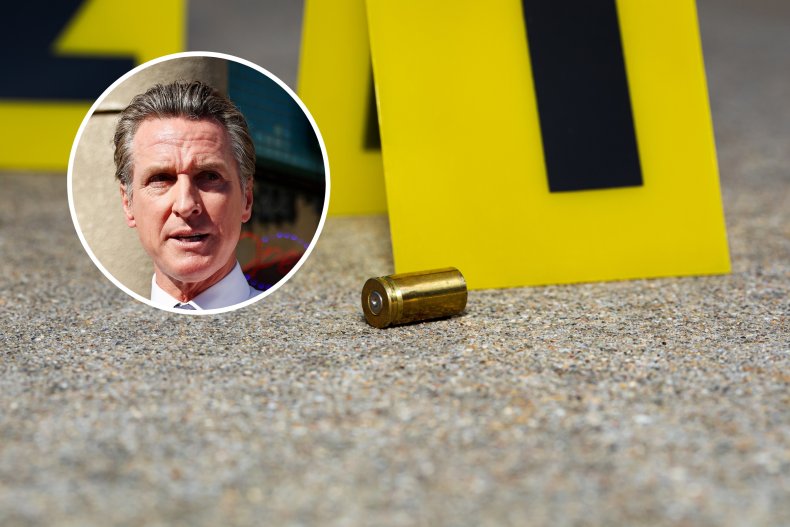 Within hours of the shootings, the San Mateo County Sheriff's Office said in a tweet that one suspect was "in custody," while adding that there was "no ongoing threat to the community at this time."
It is not clear exactly how the two shootings are connected. Pine reportedly described the suspect, 67-year-old Half Moon Bay resident Zhao Chunli, as a "disgruntled" employee of one of the businesses.
The sheriff's office said that Chunli was arrested after turning himself in at a police station, according to CBS San Francisco. A weapon was reportedly found inside his vehicle, while the motive for the shootings is unclear.
Pine told The San Francisco Chronicle that a number of the victims were farmworkers, including at least some of Asian descent.
On Saturday, a shooting during a Lunar New Year's celebration at a dance hall in Southern California's Monterey Park killed 11 people and left at least nine more injured. The 72-year-old suspect, Huu Can Tran, was found dead of a self-inflicted gunshot wound on the following day.
Democratic California Governor Gavin Newsom said in a tweet that he was meeting with survivors of the Monterey Park shooting when he learned about the two additional shootings in Northern California on Monday.
"At the hospital meeting with victims of a mass shooting when I get pulled away to be briefed about another shooting," Newsom tweeted. "This time in Half Moon Bay. Tragedy upon tragedy."
California Congressman Adam Schiff, a Democrat, also weighed in, calling for legislative action to address gun violence while urging Republicans in Congress to show "courage."
"Two mass shootings in California, days apart," Schiff tweeted. "This time in Half Moon Bay. The heartbreak for the victims and their families is unimaginable. This grief is preventable. We don't have to endure constant gun tragedies. We can act. If Republicans in Congress showed some courage."
Earlier on Monday, a "targeted" school shooting left two students dead and one adult injured in Des Moines, Iowa. As of Monday, there had been at least 38 U.S. mass shootings in 2023 alone, according to the Gun Violence Archive.
Newsweek has reached out to the San Mateo County Sheriff's Office for comment.