Two Dead in Iowa School Shooting, Latest in a Flurry of Deadly Gun Violence
Two students have died following a school shooting in Iowa.
Police say that an adult employee of Starts Right Here, a nonprofit educational program affiliated with Des Moines Public Schools (DMPS), was also injured in the "targeted" shooting at the program's downtown headquarters on Monday afternoon.
Three suspects were apprehended about 20 minutes after police responded to the incident. Des Moines Police Sergeant Paul Parizek told reporters that a vehicle described by witnesses was found about 2 miles away from the crime scene.
Parizek said that the students who had been shot were found in "very critical condition" by responding officers at around 1 p.m. local time. The officers performed CPR, but the students died shortly after being taken to a local hospital.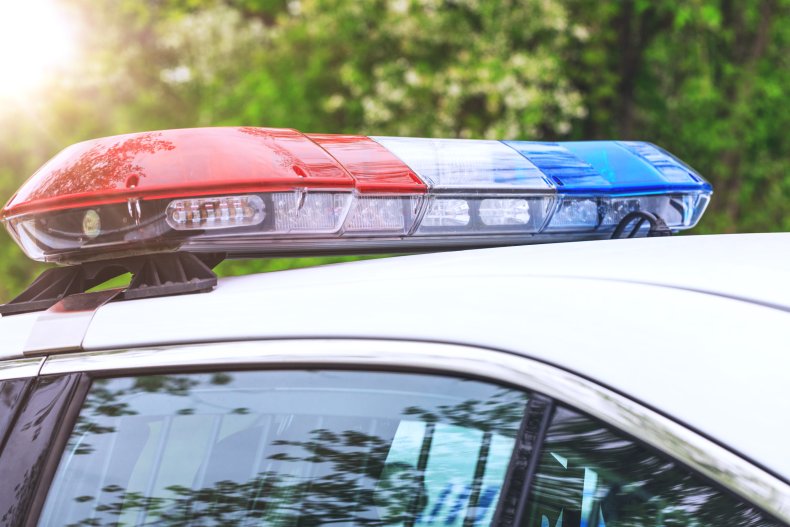 Additional information about the students, including their ages, was unclear. Parizek said that the adult victim, identified Monday afternoon by Mayor Frank Cownie as local rapper and Starts Right Here founder Will Keeps, was hospitalized in serious condition and was headed into surgery on Monday afternoon.
"The incident was definitely targeted," Parizek said. "It was not random. There was nothing random about this—it was certainly a targeted incident."
"As far as motive, we are going to try and figure that out," he continued. "Oftentimes, we're kind of all left wondering…even if we did find the motive, it's not going to make any sense to anybody."
The shooting was the latest in a series of high-profile incidents involving gun violence. On Saturday, a mass shooting during a Lunar New Year celebration in a Monterey Park, California, dance hall left 11 people dead.
Des Moines itself has been experiencing a flurry of violent incidents since early December, resulting in at least 10 homicides, according to the Des Moines Register.
Starts Right Here partnered with the school district in 2021 and works at "any given time" with 40 to 50 students "who are no longer in a school building," according to the DMPS press release.
"We are saddened to learn of another act of gun violence, especially one that impacts an organization that works closely with some of our students," said DMPS interim Superintendent Matt Smith. "Starts Right Here is a valuable partner to DMPS, doing important work to help us re-engage students."
Iowa Governor Kim Reynolds, who serves on the Starts Right Here advisory board, said in a statement that her "heart breaks" for the victims of the shooting.
"I am shocked and saddened to hear about the shooting at Starts Right Here," Reynolds said. "I've seen firsthand how hard Will Keeps and his staff works to help at-risk kids through this alternative education program. My heart breaks for them, these kids and their families. Kevin and I are praying for their safe recovery."
Reynolds, a Republican, previously faced criticism after speaking out against new gun laws when a shooting left one student dead and two others injured at a Des Moines high school last March.
Newsweek has reached out to the Des Moines Police Department and Starts Right Here for comment.
Update 1/23/2023, 7:20 p.m. ET: This article has been updated with additional information.