Attorneys representing Donald Trump in the Fulton County election tampering case suggested on Sunday that the public comments made by Emily Kohrs could result in "faulty indictments."
Kohrs served as the forewoman on a grand jury that heard months of testimony related to the potential case being built against Trump by Fulton County District Attorney Fani Willis. In multiple recent interviews with prominent media outlets, she has suggested that the grand jury last month submitted multiple referrals for indictments in the case against Trump allies and possibly the former president himself. She has stopped short, however, of confirming whether or not Trump was among those referred or who any of the other referrals targeted.
Speaking with Face the Nation's Robert Costa on Sunday, Trump attorneys Drew Findling and Jennifer Litte discussed how Kohrs' unorthodox public discussion of the special grand jury's inner workings might have cast doubt on its legal legitimacy. Findling stated that they need to now investigate all of their "options" from a legal standpoint and that they have "lost 100 percent confidence in this process."
Findling's issues following Kohrs' media tour, he explained, have less to do with her, as she did not break any rules by speaking about the grand jury. Rather, he claimed that her statements suggested a lack of separation between the members of the special grand jury and the prosecuting attorneys in the case.
"This 30-year-old foreperson, to us, has actually provided us a lens and made us aware that every suspicion we had as to this questionable process was in fact a reality," Findling told Costa. "It looks like they lost perspective over keeping separation between the prosecuting attorneys and the members of this grand jury. There cannot be a relationship."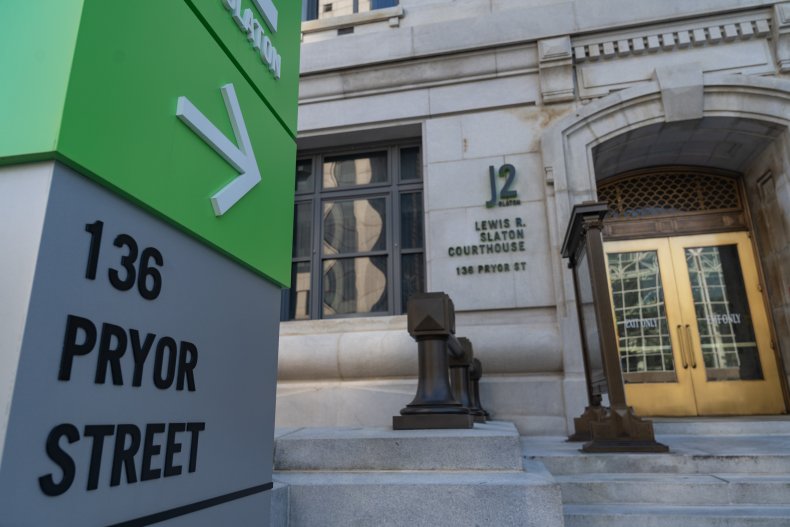 He continued: "When the foreperson uses the word 'we,' that lets you know there's a relationship there. When she says in interviews, certain battles were not worth 'us' battling, it's not the special purpose grand jury that's litigating, it's the District Attorney's office."
Little also raised concerns that Kohrs' statements about the jury not subpoenaing Trump himself, as they suggest a lack of diligence on their part. The forewoman said that the jury members had enough evidence in the case without pursuing testimony from the former president.
District Attorney Willis has not issued any statement regarding Kohrs' various statements to the media. Newsweek reached out to her office for comment.
Legal expert Amy Lee Copeland, a former federal prosecutor and criminal defense attorney in Georgia, told the Associated Press that while the many comments from the forewoman might be an annoyance, from a legal perspective, they will not seriously jeopardize the overall case.
"But is this a headache that is grinding the machine to a halt? It's not," Copeland said. "It's just one of the many frustrations that attends the practice of law."