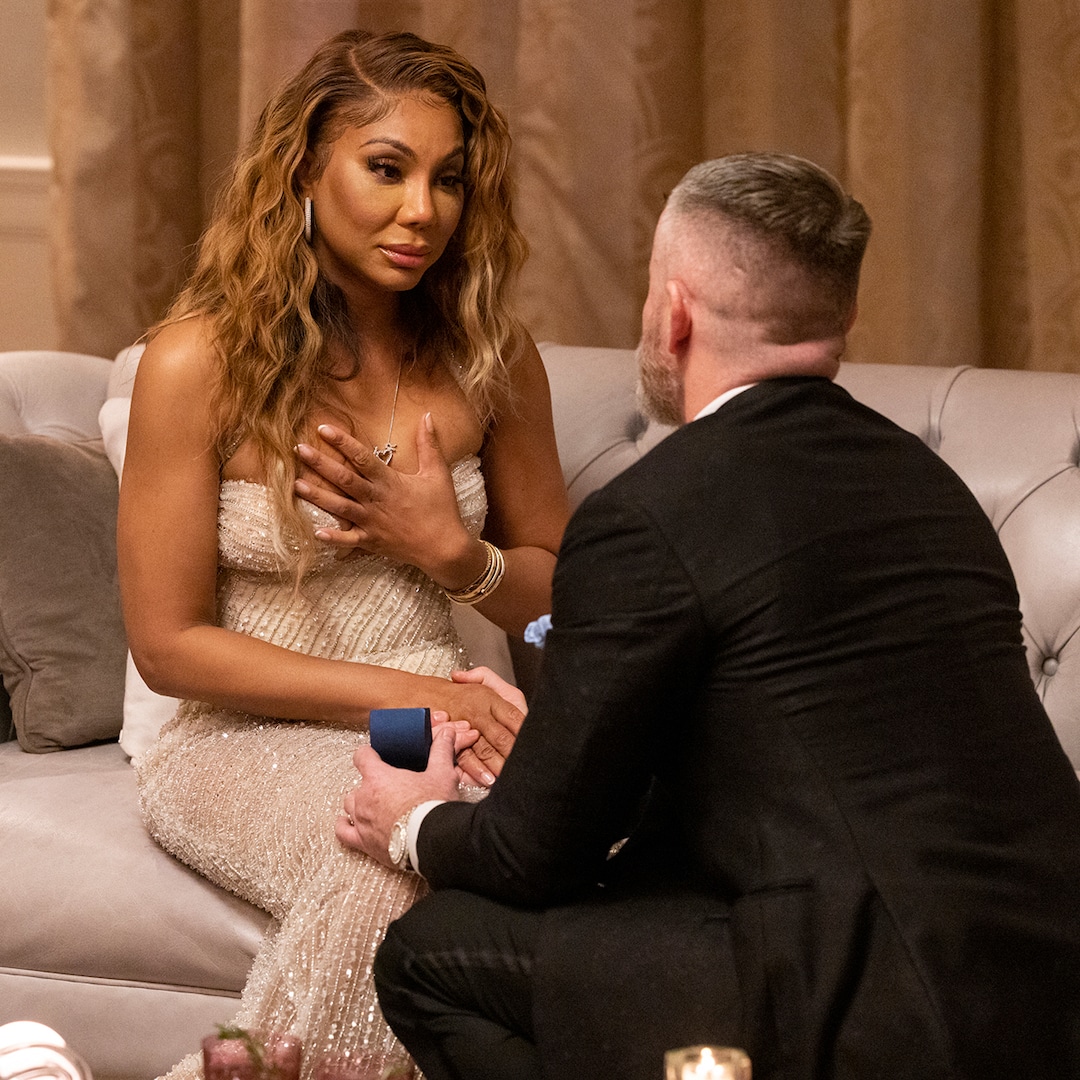 Tamar Braxton is heading all the way home with new love—and a stunning ring.

During the finale of her Peacock dating show, Queens Court, the Braxton Family Values alum got engaged to finalist Jeremy "JR" Robinson.
"I prayed for somebody to understand me and not look at me and my flaws and just accept me for who I am," Tamar told JR. "And then I met you. And then I saw every single thing that I ever prayed for as a child."
As for JR, the attorney made it clear that she was also his wish come true.
"I'm not only willing, I'm ready," he told the 46-year-old singer. "So much so that I don't want to be your friend…I want to be your husband."
Cue the drop to one knee.
"Tamar, I'm here forever because I don't see my life without you," he continued. "I love you, Tamar. Tamar, will you marry me?" And when the "All the Way Home" singer asked if he was sure, JR didn't hesitate, adding, "Absolutely sure."