Russian President Vladimir Putin has given American actor Steven Seagal an Order of Friendship medal for his work in supporting the nation.
Seagal, described as the special representative of the Russian Foreign Ministry for Russian-American humanitarian relations, was given the media for his "great contribution to the development of international cultural and humanitarian cooperation," according to the government announcement.
Established by former President Boris Yeltsin in 1994, the award recognizes the work of Russians and foreign nationals aimed at the betterment of life for Russian people.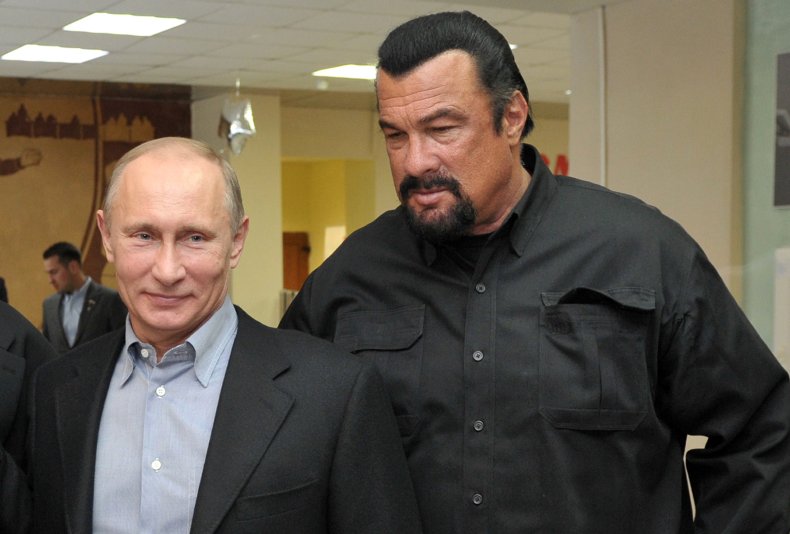 It's not the first time the actor has received special accolades from the Russian state and even Putin himself.
Putin handed the actor his official Russian passport after he became a citizen in 2016. Seagal is an American citizen by birthright and was also made a citizen of Serbia in 2016.
In October 2022, Seagal was even given land by authorities in the prestigious Rublevka area near Moscow, with a market value of 800 million rubles ($13.6 million).
The land was awarded to Gorki Holding Co., which Seagal has a 26 percent stake in and it intends to build an International Center for Martial Arts on the site.
His company received the land without bidding, and Moscow authorities said they made the decision because the company will create jobs as part of the facility's construction.
This is a breaking news story and will be updated.