The senate hearing into ticketing competition for live entertainment starts today, after Ticketmaster came under for fire for its handling of Taylor Swift's highly anticipated 2023 tour.
Senators Amy Klobuchar (D-Mn.) and Mike Lee (R-Ut.) announced the witnesses who will testify at the full committee hearing, called: "That's the Ticket: Promoting Competition and Protecting Consumers in Live Entertainment."
Some of the witnesses include the president and CFO of Ticketmaster's owner, Live Nation, Joe Berchtold, and Jack Groetzinger, the CEO of Ticketmaster's competitor, SeatGeek. Just last week, the Barclays Center in Brooklyn dropped SeatGeek to return to Ticketmaster as its preferred vendor just one year into the company's seven-year contract with the venue.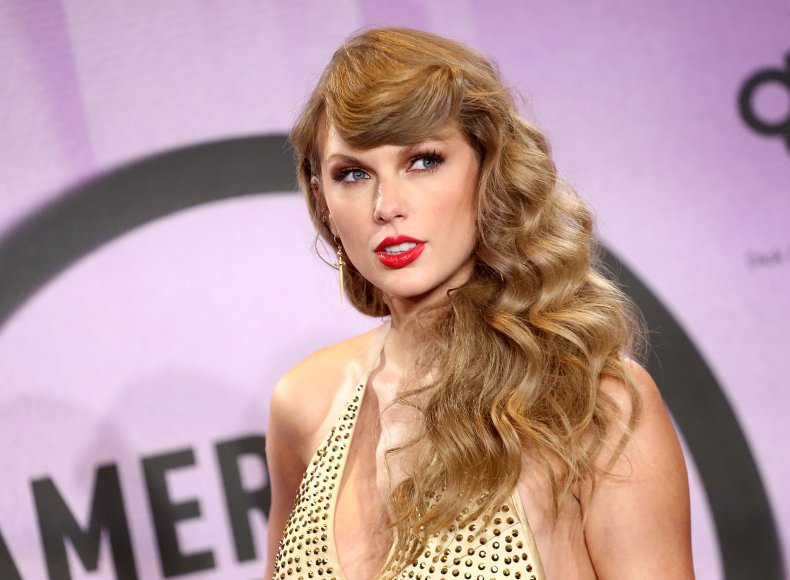 Other witnesses include Jerry Mickelson, the CEO and president of JAM Productions, the Chicago-based concert promotion company with five decades experience in the industry.
Kathleen Bradish, the vice president for legal advocacy at the American Antitrust Institute, will also testify on behalf of the nonprofit, whose objective is to encourage competition on behalf of "consumers, businesses, and society," according to its website.
Another witness is Sal Nuzzo, senior vice president of the free-market think tank The James Madison Institute.
The only music performer in attendance will be Clyde Lawrence of the New York-based band Lawrence.
It's believed many artists or even record labels will shy away from testifying so as not to draw the ire of Ticketmaster. Therefore, it's highly unlikely Swift herself will make an appearance at the hearing.
It starts at 10 a.m. on Tuesday, January 24, and will be available to live stream.
It will be a full Senate Judiciary Committee with Chair Dick Durbin (D-Ill.) and Ranking Member Lindsey Graham (R-SC).
Klobuchar has had a long-running interest in antitrust and protecting live music consumers. She wrote to Ticketmaster in November to express her concern over a lack of competition in the ticketing industry.
Her letter and the subsequent hearing was mainly triggered by the fiasco surrounding pre-sales for Swift's 2023 Eras Tour last November.
Thousands of fans were left disappointed when they were forced to wait for hours on the Ticketmaster website, which also faced multiple crashes as people were trying to buy tickets. Just two days later, Ticketmaster canceled the general sale of tickets for Swift's tour due to "extraordinarily high demands on ticketing systems and insufficient remaining ticket inventory to meet that demand."
The ticket-purchasing experience for fans was exacerbated by extremely high ticket pricing and overloaded and underprepared website servers. At the time, Live Nation Chairman Greg Maffei told CNBC it was because too many fans were trying to buy tickets.
"Reality is it's a function of the massive demand that Taylor Swift has. The site was supposed to be opened up for 1.5 million verified Taylor Swift Fans," he said. "We had 14 million people hit the site––including bots, another story, which are not supposed to be there. And despite all the challenges and the breakdowns, we did sell over 2 million tickets that day. We could have filled 900 stadiums."
Ticketmaster released documents this week saying it will argue increased competition in the industry, venues taking a share of service fees that do not show until late in the purchasing process, and Live Nation's $1 billion investment in Ticketmaster infrastructure, anti-bot technology, and anti-fraud processes led to that fiasco, according to Variety.
Klobuchar and Lee were adamant they wanted to solve the issues in the live entertainment ticketing industry.
"As they've said publicly, they should have done better on the Taylor Swift ticket sales. We know that, but we believe it's not enough. I believe that we need to get to the bottom of the problems in the ticketing industry," Klobuchar told Variety in October 2022. "What happens with monopolies is the people who get hurt by them also are afraid of them. They don't want to come forward because they think they're going to get screwed."
Lee added: "American consumers deserve the benefit of competition in every market, from grocery chains to concert venues.
"I look forward to exercising our Subcommittee's oversight authority to ensure that anticompetitive mergers and exclusionary conduct are not crippling an entertainment industry already struggling to recover from pandemic lockdowns."