In order to "replenish" its sizable estimated war losses, Russia is continuing to look to convicted prisoners for help, according to Ukraine.
Russia has now lost nearly 130,000 personnel since the start of the war on February 24, 2022, according to the latest estimate from Ukraine's Defense Ministry. Russia passed the 100,000 mark shortly before Christmas in 2022, according to Ukraine, though these numbers are not confirmed by Russia.
In addition to the personnel, Ukraine reports that Russia has lost more than 3,200 tanks, over 6,300 armored combat vehicles and nearly 300 military jets.
The General Staff of the Armed Forces of Ukraine wrote in an operational update on Friday that Russia was moving forward with a "recruitment campaign among convicts" to "replenish" some of the troops that it has lost. In the last week alone, Russia has recruited up to 1,000 mercenaries from correctional institutions in its Novosibirsk region, the General Staff said.
Newsweek was not able to independently verify the claim and reached out to Russia's Defense Ministry for confirmation and comment.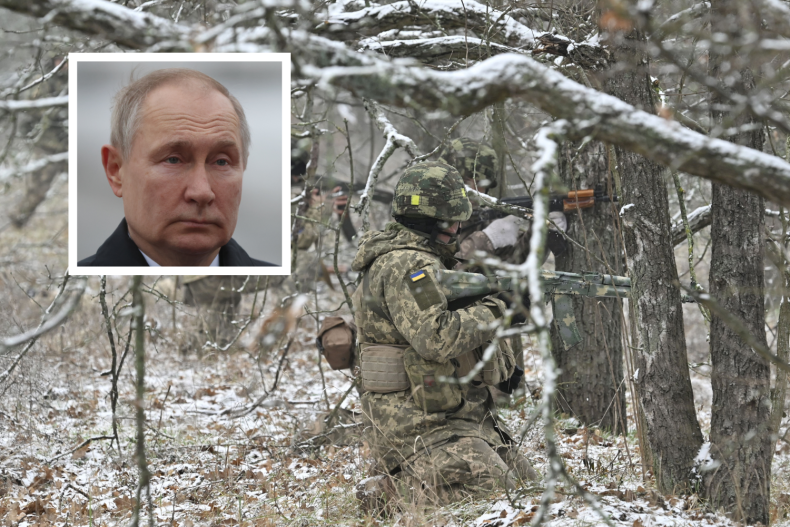 Other reports have previously assessed that Russia was turning to convicts in order to bolster its forces.
The Russian mercenary Wagner Group, which has been involved in the fight in Ukraine, has reportedly recruited large numbers of male prisoners to fight in the war. Ukraine's military intelligence service said in October last year that the Wagner Group was recruiting prisoners suffering from infectious diseases like HIV and hepatitis C.
Additionally, the head of a prisoner advocacy group told a Russian news outlet in October 2022 that the Wagner Group was enrolling thousands of prisoners from Russian penal colonies in remote regions of the country. In return for their service, the Wagner Group reportedly offered prisoners freedom and compensation, but they could be facing a harsh reality once they arrive on the battlefield.
In December, the U.K. Defence Ministry wrote in an intelligence update that in the fight for the long embattled town of Bakhmut in Ukraine's eastern Donetsk region, the Wagner Group had "developed offensive tactics to make use of the large number of poorly trained convicts it has recruited."
"At platoon level and above, commanders likely remain in cover and give orders over radios, informed by video feeds from small uncrewed aerial vehicles (UAVs)," the ministry wrote.
Meanwhile, individual Wagner operatives and sections are ordered to proceed on preplanned routes of attack, "often with fire-support, but less often alongside armored vehicles," the ministry said.
"These brutal tactics aim to conserve Wagner's rare assets of experienced commanders and armored vehicles, at the expense of the more readily available convict-recruits, which the organization assesses as expendable," it added.