Rihanna and A$AP Rocky's Quotes About Parenthood Since Welcoming Son
Rihanna and A$AP Rocky have been celebrity parents for over seven months now, and they've both had plenty to say on the subject.
The world found out that the two musicians were together in 2021. A year later, Rihanna gave birth to their son. Despite raising their baby together, they've both managed to progress in their respective careers. Rocky has continued to release singles, releasing his latest one "Same Problems?" on January 18, while Rihanna's highly anticipated return to music is coming soon.
She's also preparing to headline one of the biggest shows of the year, the 2023 Super Bowl halftime show.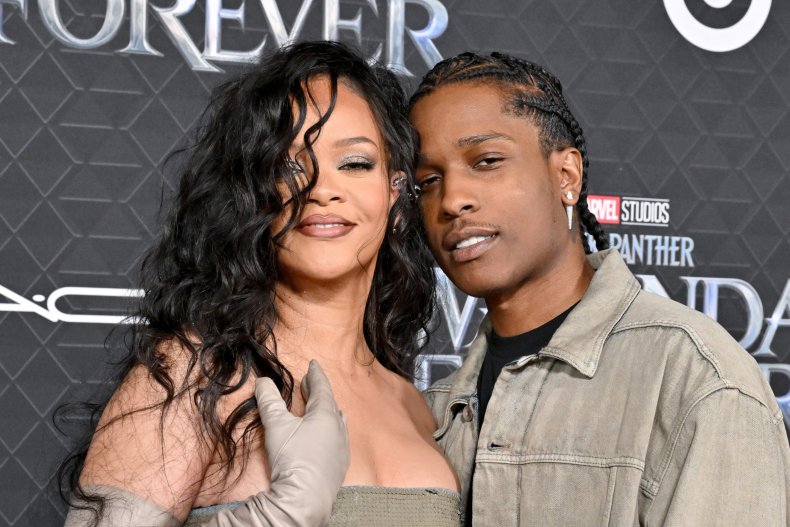 It was confirmed on May 21, 2022, that Rihanna had given birth to their son. As of yet, neither of the parents has revealed the name of their child. In the May 2021 edition of GQ, Rocky predicted he'd be "an incredible, remarkably overall amazing dad." He added, "I would have a very fly child. Very."
Does he still feel the same way, now that his child has been born? Here's what the pair have said about being parents.
"The Best Feeling:" Rihanna
In November 2022, Extra TV's Terri Seymour grabbed Rihanna on the red carpet at the launch of her "Savage X Fenty Show Vol. 4." The designer-musician was asked how it feels to be a parent.
"It is crazy. It is amazing. It is wild. It is weird. It is all of those things, all at once. The best feeling. The best love I've ever known. I can't describe it. It's new. It's fascinating. Every step, every facial expression, every new milestone. I love it. I love it," Rihanna said.
"I'm patient now," she laughed. "I thought I was getting better with patience but this will sit you down. You are forced to be patient as a mom, as a parent just in general. Your tolerance level goes down, but your patience level goes up if that makes any sense? Somehow."
She credited becoming a mom with making her think she could do anything, which is why she said yes to headline the 2023 Super Bowl halftime show.
At the same event, she spoke to Entertainment Tonight and explained some of the moments she's cherishing.
"Oh my god, the mornings—seeing his morning face! Seeing a baby with little bags and waking up and they're just, like, startled. They're trying to figure out where they're at. It's the cutest, it's my favorite part of the day."
"I'm a Full Dad Now:" A$AP Rocky
In January 2023, rapper A$AP Rocky opened up on Apple Music 1 and told Zane Lowe how he's finding being a first-time parent.
"I'm a member of our club now, like, the dad club," Rocky said. "You see a dad, you see me…I'm a full dad now."
He went on to explain how becoming a father has altered his perception of the world in his day-to-day life. "Being outside and working and being creative—it drives more energy for you to obviously think and soak things up like a sponge, now that I'm a dad because I have a whole 'nother perspective," he said.
"But it honestly helps you get home to your family and get home to your baby," Rocky continued. "And I can't even explain it. You come home to heaven every day. I'm so thankful. God is good, man."
Social Media
Both Rihanna and Rocky have seemingly been protective over their child's privacy in the first few months of his life. As celebrities often share insights into their home life, sharing pictures and videos of their newborns, the musicians bucked the trend and rarely addressed their son on social media.
That changed in December when Rihanna shared a 45-second video of her son on TikTok. Shared on Saturday, December 17, the post was seen almost 21 million times and received over 5.6 million likes.
The footage captures Rihanna and her child interacting in the back of a moving car, with the 7-month-old cooing and even cracking some smiles.