Rick and Morty's passionate fanbase is having to deal with the fallout of Adult Swim cutting ties with the series co-creator and lead voice actor Justin Roiland.
It was revealed earlier in January that Roiland was facing multiple counts of domestic abuse charges. Roiland's lawyer denied the allegations on his behalf in a statement sent to Newsweek, stating that they expected the charges to be dismissed.
Despite the case still being ongoing, Adult Swim has announced it has no intention to work with Roiland going forward, although it still intended to air the next season of Rick and Morty.
In a brief statement sent to Newsweek on Tuesday evening, Marie Moore, senior vice president of communications at Warner Media said: "Adult Swim has ended its association with Justin Roiland."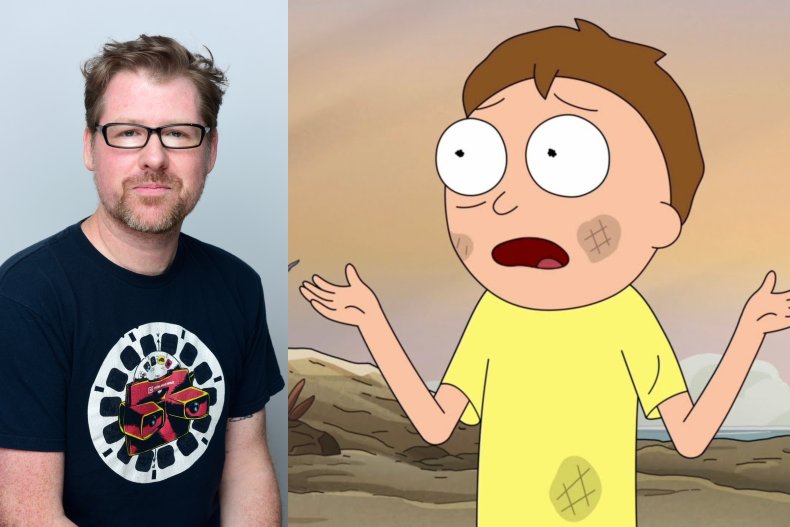 The Adult Swim and Rick and Morty social media accounts expanded on the brief statement online. "Rick and Morty will continue," they wrote to their millions of followers. "The talented and dedicated crew are hard at work on Season 7."
On both Instagram and Twitter, the official accounts disabled comments. Many users retweeted the announcement with their own take, while the decision was also widely discussed across multiple social media platforms.
Journalist Tim Pool doubted Adult Swim's ability to continue the show without the actor who voices both lead characters: Rick Sanchez and Morty Smith. "How lol" he wrote in response to the announcement. "Justin is Rick *and* Morty."
"Yeah no thanks," journalist Ian Miles Cheong wrote. "The show is nothing without Roiland." YouTuber Brandon Herrera was also dismayed at Adult Swim's decision. "So now that Justin Roiland is gone, you're going to hold Rick and Morty hostage while beating it to death. Oh the […] irony," he wrote.
While some were obviously disappointed with the decision, many others praised Adult Swim for making it.
"Took 'em long enough. Yeesh," wrote Twitter user @tonygoldmark. He went on to share an account of what he'd allegedly heard, suggesting "Roiland has had basically zero involvement in the show since season three."
Writer and journalist Ashleigh Klein called it a "good move" by Adult Swim, despite it being a difficult one. "As much as many will probably be critical of #AdultSwim on this decision, at the end of the day, they protected an entire team of talented individuals instead of throwing them all into the void due to the actions of one person," she wrote.
Some of the posts that got the biggest reactions online were of people seemingly recasting the roles of Rick and Morty. Some joked that Chris Pratt, the voice of Super Mario in an upcoming movie, was set to be cast next.
Online impressionist and comedian Brock Baker acknowledged that there's an abundance of voice actors out there who'll be aiming to step up in Roiland's absence. "A casting director somewhere is about to hear a lot of bad Rick and Morty impressions. Godspeed," he wrote.
Comedian Matt Fernandez suggested recasting Roiland with different famous TV duos each week.
Former Rick and Morty staff writer, Caitie Delaney suggested taking the animated comedy in a different direction for fans. "I think we can all agree Rick and Morty should just be killed off and Jerry can be the new protagonist for the final seasons," Delaney wrote on Twitter.
Newsweek has reached out to Roiland and his representatives for further comment.