Heather Gay has finally revealed the truth about what happened the night she got her infamous black eye, though The Real Housewives of Salt Lake City (RHOSLC) fans might not be too happy with what she said.
During the Bravo show's season 3 reunion, which aired on Wednesday, January 25, Gay was confronted by host and franchise boss Andy Cohen about what really happened on the trip the cast took to San Diego.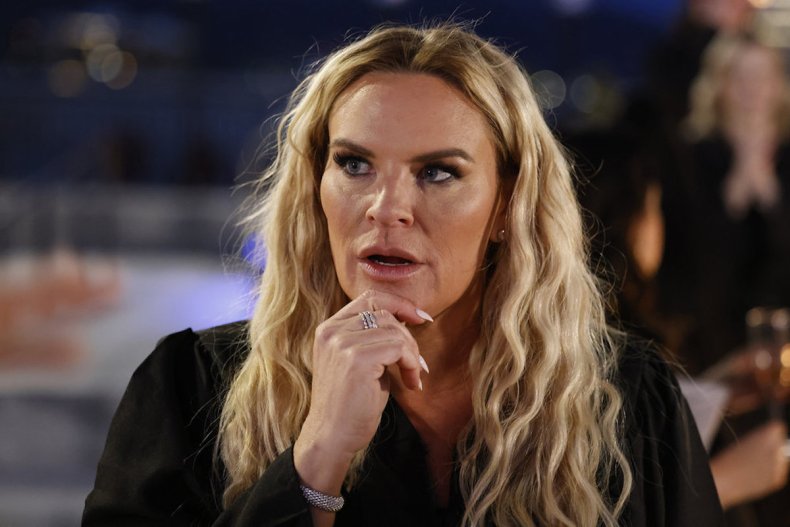 Gay stars on RHOSLC with fellow main cast members Jen Shah, Whitney Rose, Lisa Barlow and Meredith Marks, as well as additional stars Angie Katsanevas, Angie Harrington and Danna Bui-Negrete.
During an episode that aired in December 2022, the cast travelled to California for a trip. Gay was seen revealing a bruised and swollen eye after a night of drinking, but refused to say how she had sustained it.
The star at first said she didn't "recall" how it happened, but Gay then told her co-stars, and later repeated in her confessional interview with producers, that she knew exactly how she had got the black eye. However, she just didn't want to talk about it.
Now, during the RHOSLC reunion, Gay has revealed the truth, admitting that she actually does not know how she got the black eye as she was so drunk, she "blacked out."
The confession is sure to frustrate fans who have been desperate to know what happened to Gay's eye, especially as she teased in the past that she, and others in the cast, knew how she got the injury.
When grilled by Cohen, who pointed out that there had been several varying stories from Gay herself about her eye, the 40-year-old said: "I blacked out. I don't know what happened."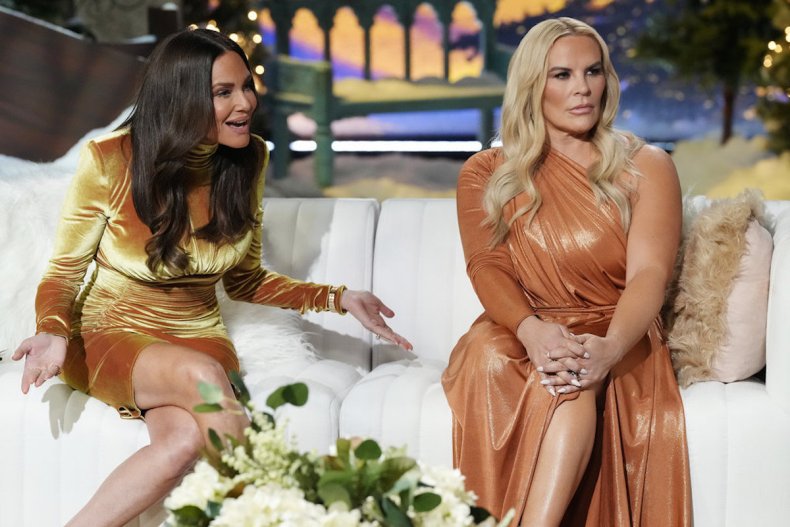 Cohen then reassured fans there was no additional footage that would give any clues as to what happened that had been cut from the episode.
"I woke up terrified," Gay said, before Cohen asked: "So, why say that you knew what happened?"
"Because I was scared that they would rewrite the narrative," Gay replied, before clarifying that the "they" she was referring to were her castmates.
Gay then said she took "full responsibility" for the fallout from the black-eye mystery, including the many theories about who could have done it, saying the whole thing "spun out of control." "I'm really sorry," she added.
When questioned by her co-star Barlow about why she wasn't honest from the start about not remembering, Gay said: "I would have choked on the words, Lisa! It was humiliating. I don't want to black out. I don't want to get drunk."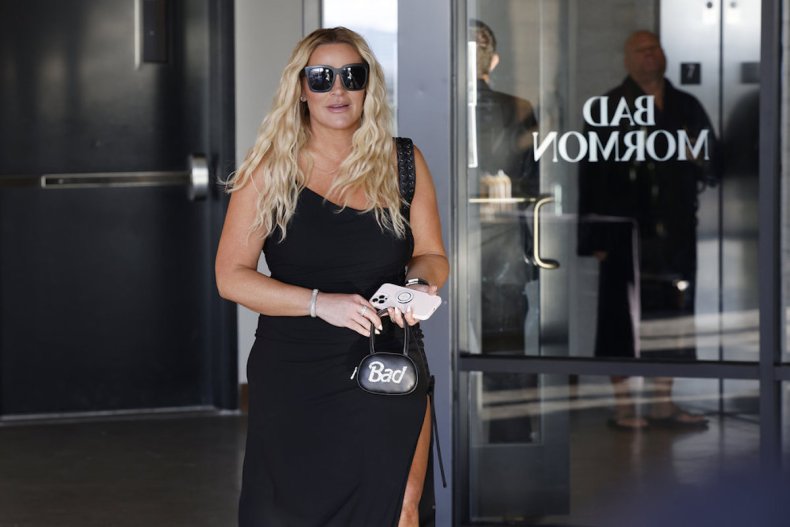 "I certainly didn't want to implicate anyone here, or anyone on production. It's my own guilt and shame about not being able to explain it," she added.
Cohen then asked Gay if she thinks her friend Shah, with whom she was partying in her room on the night of the incident, could have punched her in the eye.
Gay began to get flustered and said: "I don't know. This is why I didn't want to answer these questions because I don't know… I cannot speak to anything apart from I walked to my room, and I blacked out. And woke up with a black eye."
Gay denied she was covering for Shah, who was awaiting sentencing for her fraud case at the time the episodes aired, but said, if she knew Shah had hit her, she would lie for her.
Elsewhere on the RHOSLC reunion, Shah ended up making a brief, surprise appearance via a phone call after confirming in December that she would not be taking part in filming for the episode.
Explaining the reasons why in a statement she posted to her Instagram account, Shah told her 232,000 followers: "On September 14, 2022, I was informed by Bravo executives that I was not invited to attend the Season 3 Reunion. I was disappointed because I would have no venue to confront inaccuracies and address my storyline with cast members.
"Out of nowhere, on November 29, two and a half weeks ago, I was invited to attend. I was elated to learn I would have a voice at [the] reunion. I was clear with Bravo that out of respect for the courts and a standing judicial order, I would not be in a position to discuss anything related to my legal case or sentencing.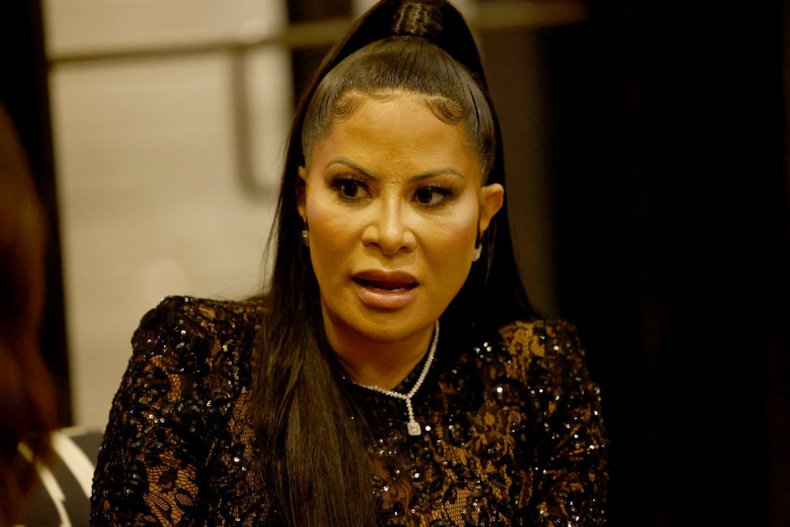 "Bravo found this unsatisfactory and said they expected to discuss this 'storyline.' That expectation has no regard for me or my family's well-being; so under legal advice, I will not be attending the reunion. I need to focus on the important thing in my life—my family."
On January 6, 2023, Shah was sentenced to six-and-a-half years in prison after pleading guilty to conspiracy to commit wire fraud for her involvement in a telemarketing scheme that targeted vulnerable people.
As well as her prison sentence, Shah was ordered to forfeit $6.5 million, make restitution of $6.64 million, surrender 30 luxury items, 78 counterfeit luxury items and be subject to five years of supervised release, reports NBC News.
The Real Housewives of Salt Lake City reunion continues next Wednesday, February 1, at 8/7c on Bravo.