Pink Floyd Fans Suddenly Care About Rainbow Album Art: 'Lose the Wokeness'
Some Pink Floyd fans are up in arms about the rainbow colors that have accompanied the band's classic Dark Side of the Moon album artwork for nearly five decades.
The legendary music group announced Thursday that it was releasing a special 50th anniversary edition of what is already one of the best-selling albums of all time. The announcement was made on social media networks including Facebook, Instagram and Twitter, featuring an adapted image of the iconic album cover with the prism and rainbow colors.
The eighth studio album was originally released on March 16, 1973.
While met with mostly admiration from fans, some users felt inclined to call out the band.
"Lose the wokeness," wrote Twitter user Donna Bradshaw. "Longtime fan. Do you now have handlers? Kanye has exposed this part of the industry. Been listening to your music since 70s. Let's see your response."
Travis Akers, a fan of the group, compiled a list of responses on Facebook after the band page changed its official profile photo. He called the replies "something."
Some users, whose responses were screenshot and combined in an image, called it a "disgrace" and vowed to never listen to the band again.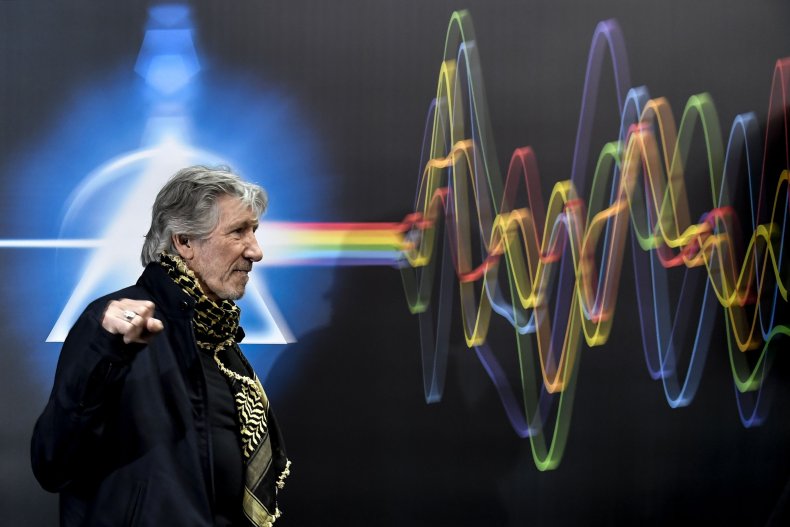 "Lose the rainbow," One Facebook user stated. "You're making yourself look stupid."
"Are you going woke with rainbows? Is there a straight flag?" another Facebook user chimed in. "I want equal representation. Don't get me wrong, we should all be true to who we are."
One Twitter user said, "Thank god Roger Waters ditched them," in reference to the band founder who left the group in 1985 to pursue a solo career.
Waters has notoriously lambasted politicians worldwide and stood up for human rights in his art, however. A recent live show of his included calls of protection for transgender rights.
Negative replies were in the minority and admonished by many users, often in a comical manner.
"'We don't need no education' has been taken a little too seriously here," said one Twitter user, referencing the song Another Brick in the Wall from another of Pink Floyd's famous albums, The Wall.
Another Twitter user found the comments ironic considering Pink Floyd has always included politically-charged rhetoric in its music.
"The most hilarious thing about this is that these people are on Facebook and likely the age that should have been around for Pink Floyds' original release of this music with the iconic album art," said another user. "I can't stop laughing."
"Wait til these ppl discover what Rage Against the Machine's lyrics are about," another user said, referencing another popular musical group with strong political convictions whose lyrics are often ignored.
In 2022, members of Pink Floyd recorded a song and video called "Hey Hey Rise Up" to support Ukraine in its war against Russia.
The 50th anniversary edition will be released March 24 and include a CD; a live rendition of the album on CD, recorded at Wembley Empire Pool in London in 1974; a remastered vinyl with original posters and stickers; original and remastered Blu-Ray albums; a DVD; a 160-page hardcover book; and a 76-page album songbook.