Paris Hilton opened up about allegedly being groomed by a teacher when she was just 15 years old, sharing that she even ended up in a high-speed car chase after her parents found the pair kissing.
"I was just such a young girl and I got manipulated by my teacher," she told Glamour. "He took advantage of a young girl and that was something I blocked out as well. I didn't remember it until years later. He would call me on the phone all the time, just flirting with me, trying to put in my mind that I was this mature woman."
Hilton, 42, described the night her teacher lured her into his car where he started to kiss her and she speculated things might have escalated further had her parents not intervened. Her parents, Richard and Kathy Hilton arrived home as the pair were in the car which she said caused the teacher to panic.
"We only kissed, but if my parents didn't come, imagine what he would've tried to do?" Hilton mused.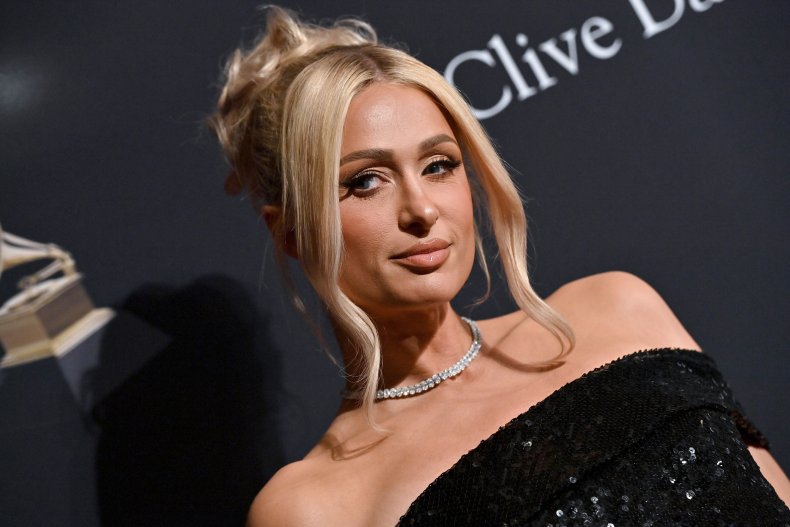 She then described the frightening car chase: "We literally drove through Bel Air at like 100 miles an hour. We were going so fast and somehow we got away from them through a red light. He was freaking out and drove me back home to Bel Air, where he was like, 'Get out.'"
The heiress returned home before her parents did and raced up to her room where she pretended to be asleep.
"To this day, I've not talked about it with my family. I've never told anyone," Hilton said. "I don't know what it was, I just felt so ashamed by the whole situation—just from the beginning at such a young age and it really stuck with me in a weird way."
Hilton also recently talked about the alleged abuse she faced at a number of boarding schools for so-called "troubled teenagers." The new mom blamed her time at these boarding schools for her past use of racist and homophobic slurs.
Hilton described to Harper's Bazaar earlier this month how she was woken up in the middle of the night by two strange men and dragged to the "therapeutic boarding school" At the alleged "treatment centers," students were encouraged to use "attack therapy" which involved hurling hurl insults at each other during group sessions, she said.
Hilton said that her outlandish behavior in her younger years—including using racial and homophobic slurs—was the result of unprocessed trauma. The DJ was recently called out again for using the n-word when referring to Black people and for derogatory comments against gay and Jewish people.
"But after talking to other survivors, I see that so many of the things that I did are classic signs of survival. Everyone lives and learns in life," she told the magazine.
She also pointed to the alleged physical and mental abuse she experienced at Provo Canyon School, a psychiatric youth residential treatment center in Utah that she was forced to attend when she was 16.
In December, Hilton wrote an op-ed in USA Today where she said that she was regularly subjected to "sham" gynecological exams in the middle of the night where male staff watched on, and threatened with solitary confinement if she didn't comply.
"On my first day, I was forced to remove all my clothes, squat and cough, and submit to a gynecological exam—all watched closely by male staff," she wrote. "Although it was an extremely uncomfortable experience, I was led to believe it was a legitimate, routine check for contraband.
"But what I couldn't understand as a 16-year-old girl was why that internal exam would be done to me frequently during my time at Provo, and only during the middle of the night."
She added in the op-ed: "So many kids around me were just gone. No hope. No light. This was especially true for girls who got dragged to those sham medical exams and the ones whom adult male staff leered at as we showered.
"If we tried to protest or question anything, they said it was a bad dream. They told us to stop making things up. But looking back on these experiences as an adult woman, I can recognize these exams for what they were: the sexual assault of children."
Hilton concluded: "That experience, and the physical, emotional, and sexual abuse I suffered, led to years of trauma-induced insomnia and complex post-traumatic stress disorder that I and countless other survivors of institutional child abuse have struggled with for years."