Odd Timing of Nancy Pelosi's Google Stock Sale Raises Concerns
Representative Nancy Pelosi's decision to sell her Google stocks just a month before the Department of Justice (DOJ) and eight states sued the tech giant has raised eyebrows as to whether she knew a massive antitrust lawsuit was coming.
The DOJ announced Tuesday that it was suing Google for abusing a monopoly over a "wide swath" of online advertising tools and corrupting "legitimate competition in the ad tech industry" by doing so.
Shortly after the announcement, some social media users noticed that Pelosi sold up to $3 million of her Google stocks four weeks earlier. Congressional filings show that the California Democrat sold 10,000 shares of Alphabet Inc., Google's holding company, on December 20, 21 and 28. Each amount ranged between $50,001 and $1 million.
On Wednesday, Pelosi's critics took to Twitter to question the timing of the two events, suggesting that there might have been insider trading involved in the three transactions.
Former Republican congressional candidate Robby Starbuck said: "I'm sure it's just one big coincidence" that Pelosi sold millions in stock "right before" the DOJ filed its antitrust lawsuit.
"You don't have to be a conspiracy theorist to wonder how Nancy Pelosi knew to sell off $3 million of her Google stock 4 WEEKS before the DOJ opened their tech monopoly lawsuit against them," former GOP Senate candidate James Bradley tweeted.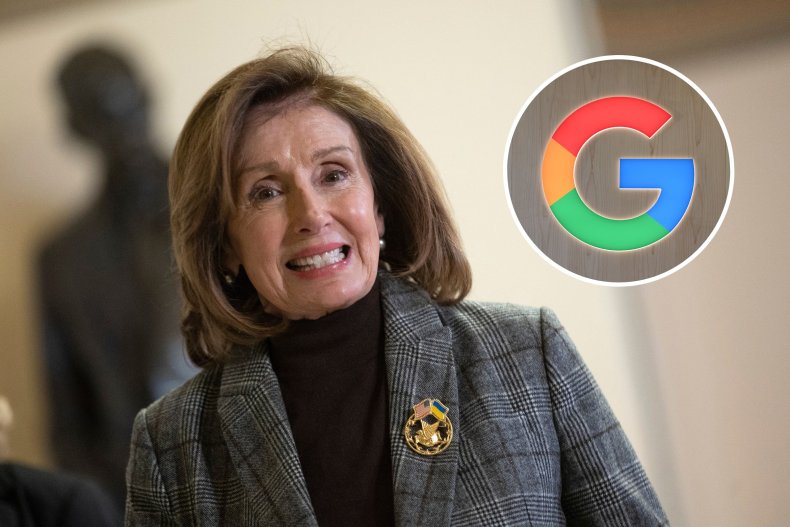 Republican Senator Josh Hawley of Missouri, who on Tuesday introduced a bill that would ban members of Congress from trading and owning stocks, wrote: "People have asked why I named my stock trade ban the PELOSI Act. Now you know."
The Pelosi Act, also known as the Preventing Elected Leaders from Owning Securities and Investments (PELOSI) Act, introduced by Hawley renewed a push to prevent lawmakers and their spouses from holding stocks or making new transactions while in office.
The legislation comes six months after her husband, Paul Pelosi, sold up to $5 million worth of a computer chipmaker ahead of a House vote focused on domestic chip manufacturing.
Over recent years, lawmakers on both sides of the aisle have shown interest in cracking down on the practice, especially after several senators, who were briefed about the impending COVID pandemic, were caught selling stocks right before a market crash preceding the global health crisis.
Efforts similar to Hawley's bill have been made in the House by Democratic Representative Abigail Spanberger of Virginia and Texas GOP Representative Chip Roy, who introduced the Trust in Congress Act for the third time earlier this month.
Newsweek reached out to Pelosi for comment.