New Burberry Ad Sparks Republican Meltdown
A new advertisement from the designer clothing brand Burberry has sparked an array of criticism from many conservative individuals.
"@Burberry's latest ad is promoting young physically healthy women getting double mastectomies," the Libs of TikTok Twitter account wrote, sharing a screenshot of the advertisement.
The tweet from Libs of TikTok came shortly after Burberry shared the new advertisement campaign, titled "B:MINE," on Instagram.
The advertisement appears to show two individuals hugging and touching their heads together. One of the individuals in the advertisement appears to have scars from a double mastectomy, a procedure that can be used to remove cancer or for those transitioning genders.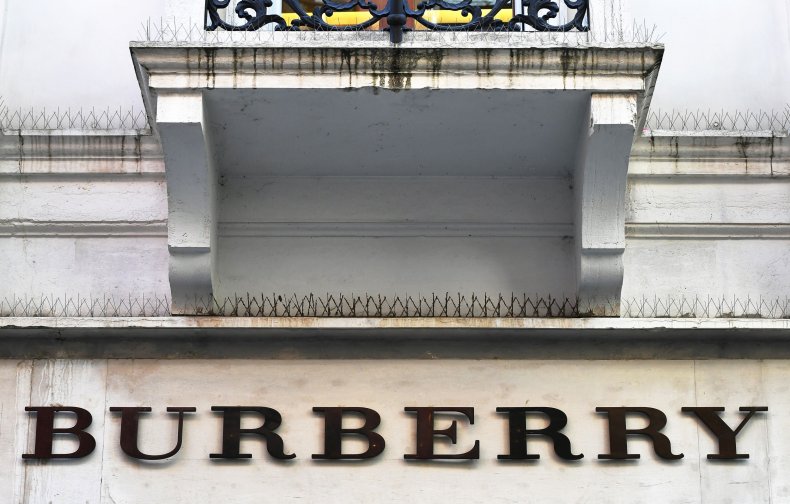 A number of other conservative Twitter users also reacted to the new advertisement campaign, many of which were critical.
Twitter user Kingsley Cortes, who works for the social media site Gettr, shared photos of an old Burberry campaign and the new one and wrote, "Burberry then. Burberry now."
Twitter user MORGONN, a political commentator, also shared a screenshot of the advertisement and wrote, "This makes me not want to buy Burberry."
Similarly, Twitter user @CoClarified wrote, "Hmm, well making your customers throw up in their mouths isn't my idea of solid marketing, but you do you @Burberry."
The conservative legislative action committee Concerned Women for America also responded to the new Burberry advertisement and wrote, "Burberry's new ad campaign has nothing to do with selling clothes but selling an ideology to young women that they were born in the wrong body and the only way to feel better is to become a boy."
"Stop glorifying and normalizing self-mutilation," the tweet added.
Twitter user @GingerPolitical responded to the tweet posted by Libs of TikTok and said that the advertisement was "WAY beyond vile," adding that "destroying kids' lives should ABSOLUTELY be a punishable offense."
In addition to criticism on Twitter, the Instagram post from Burberry also received dozens of critical comments.
"Worst AD ever," one commenter wrote, while another said, "Fire your marketing team. This is a joke. You sell clothes/fragrances, not an agenda. Won't be buying your cologne again."
Another Instagram commenter said they planned to throw all of their Burberry products "in the trash."
Earlier this year, designer fashion brand Balenciaga faced similar criticism after the company released an advertisement campaign that appeared to show children with teddy bears dressed in bondage gear. The campaign was later removed from the Balenciaga website, as well as the company's social media pages, but many individuals called for a boycott of the brand.
Newsweek reached out to Burberry for comment on the criticism.