In these dark times, amidst scourges of racism, gender-based violence, poverty, and authoritarianism, the legacy of my grandfather Nelson Mandela is more relevant than ever.
His indomitable spirit stood fast amidst unbelievable oppression—a spirit that can inspire and nourish us today. He proved that an unfailing commitment to love, forgiveness and reconciliation can turn the odds in our favor.
That is why I find it so painful when my grandfather's name is misused. Perhaps one of the most hurtful such experiences occurred in South Africa shortly after Nelson Mandela passed away. During his funeral, various officials misused—including pocketing funds— millions earmarked for development. Some of the money was even spent on promotional t-shirts.
This sort of thing continues to this day. We still have club parties on Nelson Mandela International Day in my country with flyers using my grandfather's face to attract people. Around the world, people sell t-shirts with my grandfather's face on them. Yet the profits from these activities do not typically support my grandfather's legacy or the causes he championed.
It is this commercial exploitation of my grandfather's legacy for selfish gain that I oppose so strongly. And it is this that I spoke about recently. Yet regrettably, my words were misquoted by recent international headlines to claim I had criticized Harry and Meghan for profiting from my grandfather's name.
But these headlines were guilty of exactly what I had criticized. They weaponized my name, and that of my grandfather's, to wrongly attack a public figure and woman of color, who married into the British royal family. I see this as amounting to gender-based violence operating on a global scale.
The simple truth is that I admire Prince Harry and Meghan Markle for the courage of their conviction towards social activism. Their work today resonates with my grandfather's preoccupation with justice and freedom for all.
But my expressed concerns about the exploitation of my grandfather's legacy were wrongly twisted to fuel an ongoing backlash against Meghan Markle.
That this could happen at all illustrates how global power imbalances in politics, economics and culture against women and people of color continue to define our societies.
The seemingly inexplicable but relentless onslaught against Meghan begins to make sense to me when I consider this unequal global system.
While legal structures like apartheid are a thing of the past, the post-colonial legal order still systematically marginalizes the Global South in favor of the most powerful countries and corporations. And women and people of color face the brunt.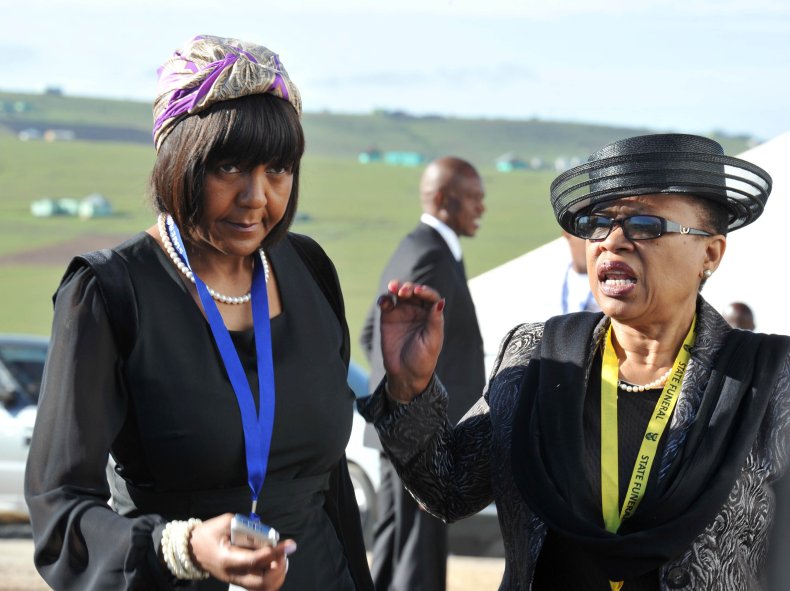 There are countless examples. Even more wealth is being transferred from Africa to the West than is being invested in the continent, with 101 predominantly British corporations controlling an estimated $1 trillion in African mineral resources. This "new colonialism" is a form of exploitation carried out not with gunboats, but through corporate power, lawsuits, and courtrooms.
In recent years, giant companies have used strategic lawsuits to get control of indigenous resources, and to intimidate human rights defenders who speak out against corporate abuses.
Recently, European courts awarded billions of dollars worth of the Malaysian government's own oil and gas reserves to the disputed heirs of the long-ago Sultanate of Sulu which had all but vanished early last century—all on the basis of a colonial era treaty agreed with a British trading company. The eight claimants have been backed in the lawsuit via U.K. global litigation and arbitration finance firm, Therium, who may themselves benefit from any wins.
I see these big cases as the tip of the iceberg. Over the last five years there have been 355 lawsuits launched by corporations in the mining, agribusiness, logging and palm oil sectors. According to the Business & Human Rights Resource Centre, they are designed to "bankrupt and silence" social activists, predominantly those in the Global South.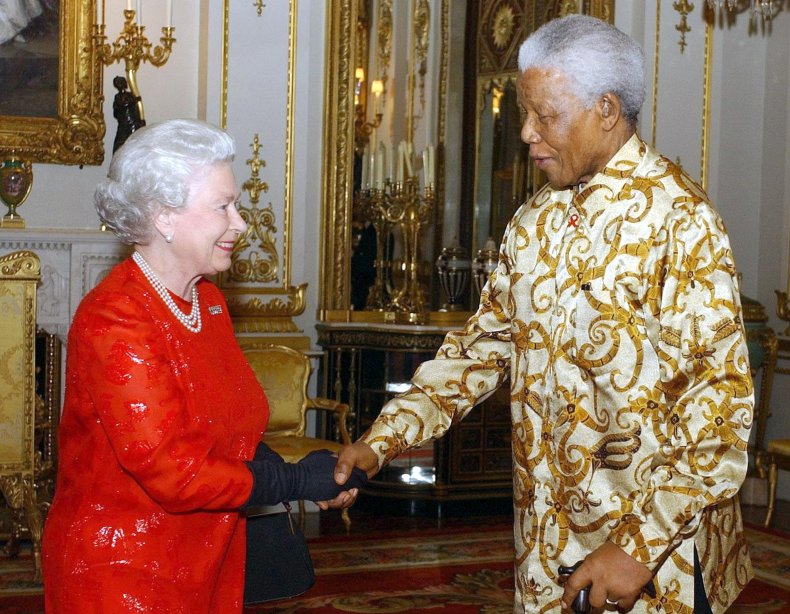 The pattern is the same: the sovereignty of developing nations and indigenous peoples is compromised by powerful vested interests in the U.S., Europe and Britain who are protected by their own legal systems.
And the British Crown is no exception to the unequal way in which the "rule of law" is exercised.
While the late Queen Elizabeth was a great supporter of my grandfather, the post-colonial British Crown is still the largest private landowner in the world. Some scholars suggest that the Crown is, in fact, one of the world's most powerful transnational corporations. If that is the case, one could argue they are deeply involved in racialized wealth disparities that impoverish the Global South.
Yet for much of the English-language press, such truths are unspeakable.
By speaking out about their experiences in the royal family, Harry and Meghan are challenging this chorus of silence. They are throwing light on how colonialism, slavery and apartheid are not just relics of history, but through the racialized and genderized disparities that are their legacy, continue to define many of the systemic injustices that define the way the world works today.
Indeed, I know that if my grandfather were alive, he would still be fighting. And that is why I welcome how Harry and Meghan continue to be inspired by his legacy.
Ndileka Mandela is a writer and social activist and the granddaughter of Nelson Mandela.
All views expressed in this article are the author's own.