Monterey Park Mass Shooting: What We Learned From Police Press Conference
At least 10 people have been confirmed dead after a shooting in a ballroom dance venue in the California city of Monterey Park, Los Angeles County Sheriff's Department confirmed on Sunday morning.
Law enforcement officers were called to the scene at Garvey Avenue at 10.22pm local time on Saturday night. LA County Sheriff's Department Captain Andrew Meyer, speaking to the media in a press conference hours after the shooting, described visitors to the ballroom dance studio as "pouring out of the location, screaming," when officers arrived.
Large crowds had congregated in the city, just east of Los Angeles, on Saturday for Chinese Lunar New Year celebrations. The city's Asian community makes up around 65 percent of the total population of around 60,000 residents.
Few details has been made available about the shooter, and law enforcement have appealed for information from the public.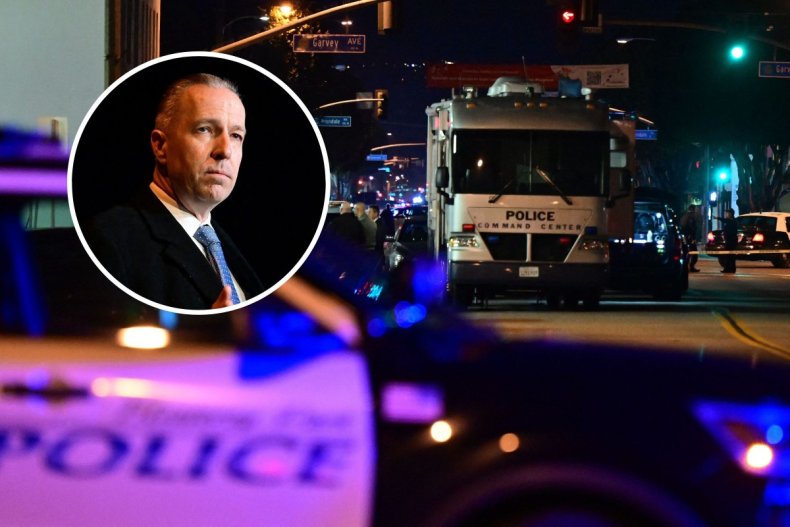 Death Toll Update
According to the most up-to-date information, 10 people have been pronounced dead. In an earlier statement, the LA County Sheriff's Department had confirmed nine fatalities.
At least a further 10 people were taken to hospitals in the local area, Meyer added in a press briefing. Their injuries ranged from critical to stable, and the ages of the victims have not yet been released.
Suspect Still at Large
The suspect "fled the scene, and remains outstanding," Meyer said in his opening comments to the media.
A previous update from the LA Sheriff's Department described the suspect as male, without offering further detail. Meyer then told gathered reporters he was unable to provide any more information on the suspect. He continued he could only describe the weapon as a "firearm," without elaborating on specifics.
Happened Inside Dance Studio
The shooting took place inside a "ballroom dance location," Meyer said. The exact address of the incident was given as 100 block of West Garvey Avenue.
Second Potential Linked Incident
"We're aware of an incident that occurred in Alhambra, and we have investigators on [the] scene trying to determine if there's a connection between these two incidents," Meyer told the media.
The Los Angeles Times reported that law enforcement had attended an incident at the Lai Lai Ballroom Studio in Alhambra, but police have not confirmed that this is the location referred to by Meyer.
The neighborhood of Alhambra is a suburb close to Monterey Park, separated by just two miles.
Too Early to Know Motive
It is still too early to discern a motive, Meyer said.
The captain said it was not yet known whether the suspect was known to the victims, and "we do not know that information at this time," he said, continuing that it was not yet clear whether it was a targeted attack.
Lunar New Year's Events Cancelled
The city had planned an entire weekend of celebrations for Chinese Lunar New Year, and the events had attracted more than 100,000 visitors each day in previous years, according to the city's official page.
The events kicked off at 10am local time on Saturday, and were scheduled to finish for the day at 9pm. On Sunday, a shorter time period of 10am until 7pm had been allocated for the events.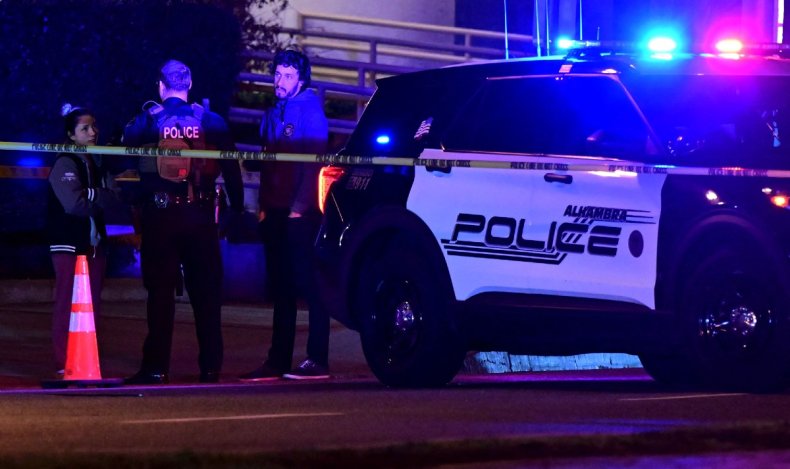 However, Monterey Park Police Chief Scott Wiese confirmed during the press conference with Meyer that Sunday's celebrations had been cancelled.
He said the decision had been made "out of an abundance of caution and reverence for the victims."
The Los Angeles County Sheriff's Department has encouraged anyone with information about the incident to call their Homicide Bureau at (323) 890-5500.
Anyone who wishes to provide information anonymously can call "Crime Stoppers" by dialing (800) 222-TIPS (8477), use your smartphone by downloading the "P3 Tips" Mobile APP on Google play or the Apple App Store or by using the website http://lacrimestoppers.org.