Michael Cohen, the former attorney for Donald Trump, mocked the former president's anger in response to reports that the Manhattan district attorney's office will begin investigating purported hush money payments to adult film star Stormy Daniels and Trump's alleged role.
"Dopey Donald gets it wrong AGAIN and AGAIN! First, the SOL has not expired. Additionally, Donald is so angry he can't even get his spelling correct. The proper word is Counsel…not Council. Either way…love the all CAPS," Cohen wrote in a tweet, which included a screenshot of Trump's Truth Social post on Tuesday.
In the Truth Social post, Trump railed against the Manhattan DA's office and said, "With respect to the 'Stormy' nonsense, it is VERY OLD & happened a long time ago, long past the very publicly known & accepted deadline of the Statute of Limitations.
"I placed full Reliance on the JUDGEMENT & ADVICE OF COUNCIL, who I had every reason to believe had a license to practice law, was competent, & was able to appropriately provide solid legal services," the former president added.
On Monday, The New York Times reported that the Manhattan DA's office is set to present evidence to a grand jury alleging that the former president was involved in hush money payments made to Daniels.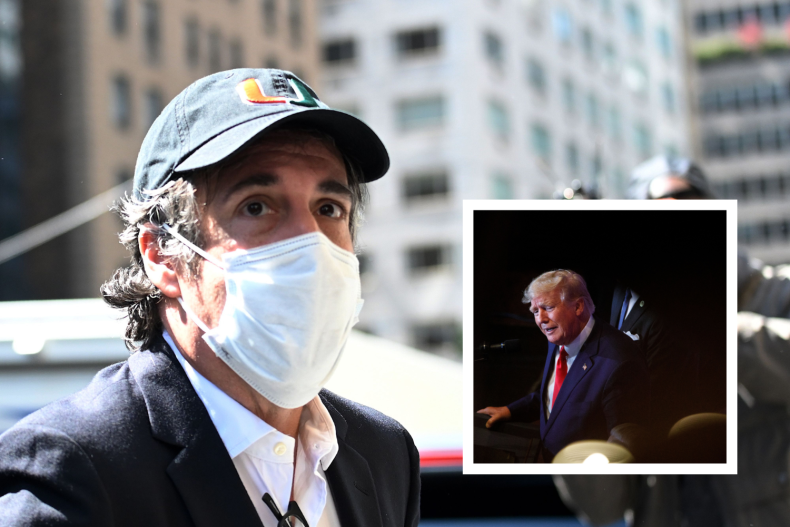 In 2018, Cohen pleaded guilty to violating federal campaign financing laws, and the former lawyer has said that Trump told him to provide Daniels with hush money. However, Trump has continued to deny any wrongdoing, as well as denying an alleged affair with the adult film star.
While Cohen has been speculated as a potential witness in the Manhattan DA's case against Trump, his lawyer, Lanny Davis, told CNBC that "we're not requested to do anything at the moment, but we're fully cooperating."
In his tweet mocking Trump, Cohen mentioned the former president's spelling of "council" instead of "counsel." According to the Merriam-Webster dictionary, counsel is defined as "advice given especially as a result of consultation," while council is defined as "an assembly or meeting for consultation, advice, or discussion."
While speaking with MSNBC's Deadline: White House, Cohen said, "Donald will ultimately be held accountable for this Stormy Daniels payment."
"I've always said that this investigation that was to be brought by [Manhattan District Attorney] Alvin Bragg's office…is the most detrimental to him, his freedom, his livelihood, his business, etc., because it's the easiest to prove," Cohen said. "We know a lot. There's recordings which have been released in the past. This is an easy one."
Newsweek reached out to representatives for Trump for comment.