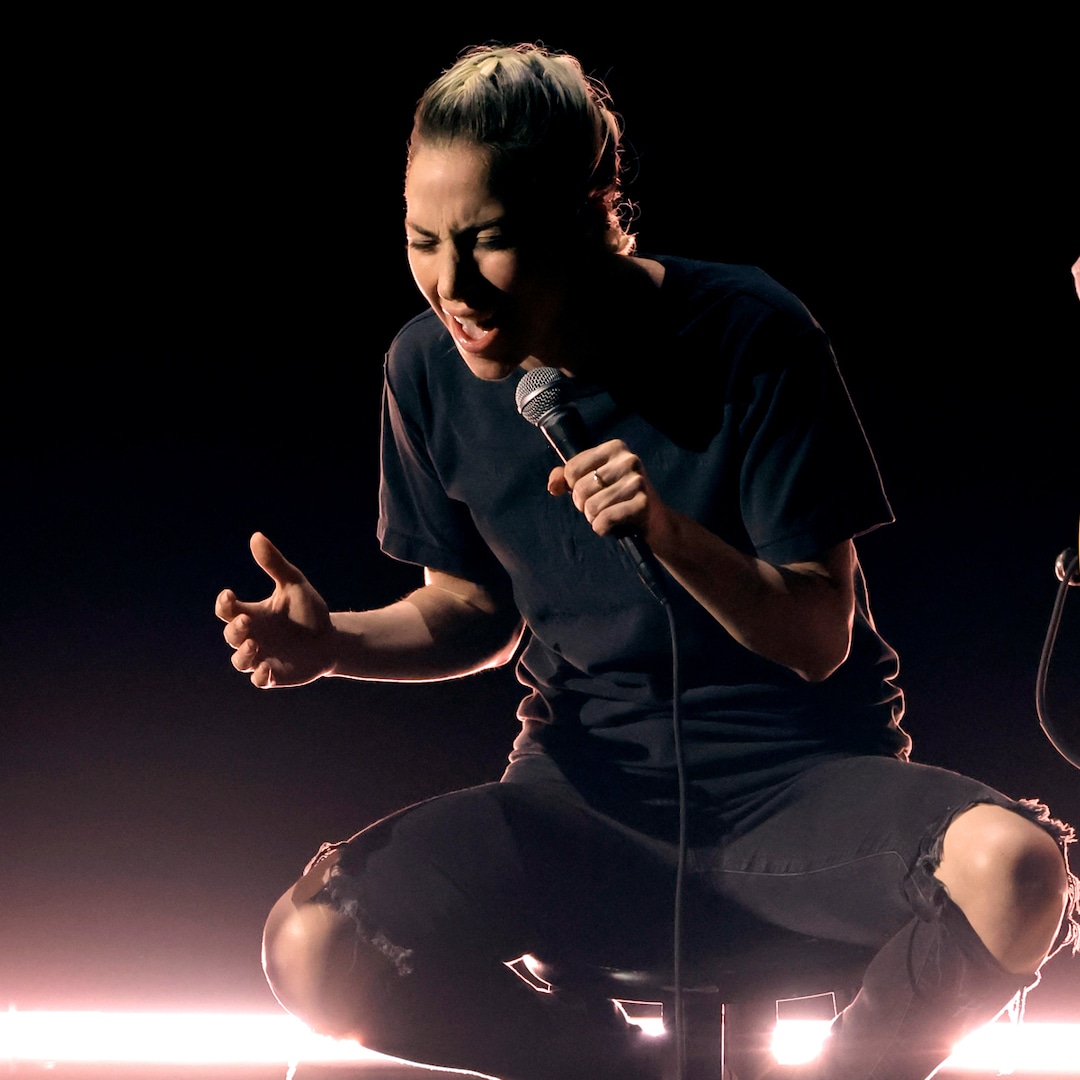 Talk about taking your breath away.
After fans wondered for weeks if Lady Gaga will sing at the 2023 Oscars, the pop star indeed landed back at the Dolby Theatre to take the stage during the March 12 ceremony. The singer gave a soaring performance of "Hold My Hand," her and BloodPop's track from Top Gun: Maverick.
Sitting on a stool on the sage, Gaga shared the story behind the song before launching into a stripped back and nearly makeup-free performance.
"It's deeply personal for me, and I think that we all need each other," Gaga shared. "We need a lot of love to walk through this life. And we all need a hero sometimes. There's heroes all around us, in unassuming places. But you might find that you can be your own hero, even if you feel broken inside."
For the raw performance, Gaga changed into a darker and more casual ensemble—a black tee and ripped black jeans—following her glamorous red carpet arrival in a black Versace semi-sheer gown.