After an FBI search returned no classified documents at Biden's family vacation home in Rehoboth Beach, Delaware, Fox News host Jesse Watters suggested that the president had been tipped off about the federal agents' visit.
Commenting on the search on Wednesday on his show Jesse Watters Primetime, Watters alleged that Biden flew to his beach house "with a bucket of bleach and a book of matches" ahead of the FBI search.
"You don't think Joe knew the FBI was going to hit the beach house next?" Watters continued, hinting that Biden ordered a cleanup of the home because he allegedly knew of the search.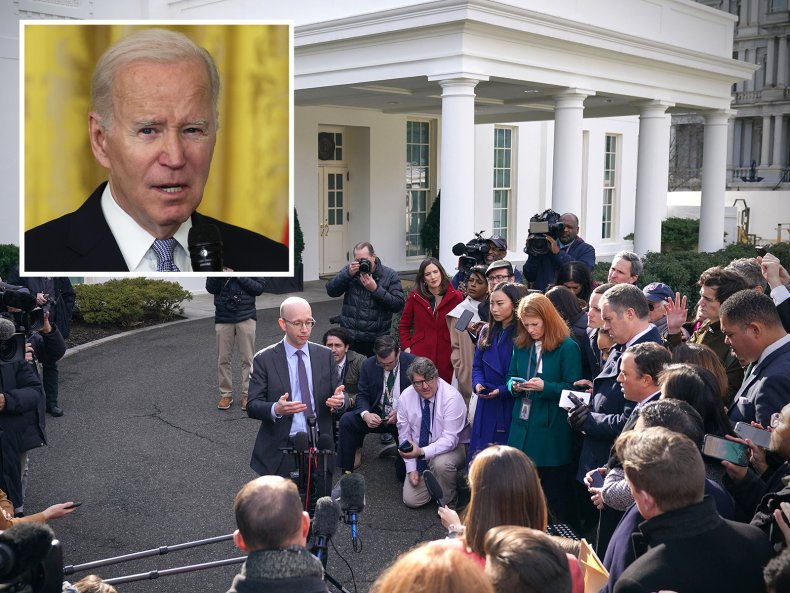 "Two weeks after Joe scrubbed his second home, the FBI showed up for a search. And what do you know, they didn't find any classified documents."
A clip of Watters' remarks was shared by Acyn Torabi, who monitors right-wing media online, on Twitter. He commented on the Fox News host's allegations: "Different Fox hosts have been calling for a search of the beach house. Now, they are pushing the idea that he preemptively cleaned out the beach house before the search."
In a tweet published on the same day, Watters claimed that "the FBI let Joe Biden spend the weekend at a crime scene."
The search of Biden's family vacation home in Rehoboth Beach follows at least two others conducted at locations associated with the president, including the Penn Biden Center in Washington, D.C., the think tank where he worked for about two years before launching his presidential campaign, and his personal residence in Greenville, Delaware.
Several classified documents were found at the think tank and his primary residence in Delaware. The finding of the sensitive material led many right-wing pundits and Republicans to draw parallels between Biden's case and the discovery of classified documents during an FBI raid at Donald Trump's Mar-a-Lago estate in Florida last summer.
Biden's legal team cooperated with authorities for both the searching and the retrieving of classified documents, volunteering documents they found on their own and inviting investigators to look for more. Trump's team, on the other hand, failed to turn over sensitive material despite requests from the National Archives and Records Administration and the Justice Department, prompting an FBI raid of his property in August 2022.
A Justice Department special counsel is investigating how the classified documents found their way to the Washington, D.C. think tank and Biden's Delaware home. Biden and his lawyers have said they believe the discovery of the documents would be found to be a mistake.
"I think you're going to find there's nothing there," Biden told reporters last week. "I have no regrets. I'm following what the lawyers have told me they want me to do. It's exactly what we're doing."
Newsweek has reached out to Fox News for comment.