Kate Middleton, Britain's Princess of Wales, has been praised on social media for calling her husband Prince William by his full name while out on public engagements, after it was recently revealed by Meghan Markle that she refers to Prince Harry by the nicknames "H" or "Haz."
Meghan made the revelation during the Sussexes' six-part Netflix docuseries Harry & Meghan, which contained a number of royal bombshells including that William screamed and shouted at his brother during a heated meeting at Sandringham House in 2020.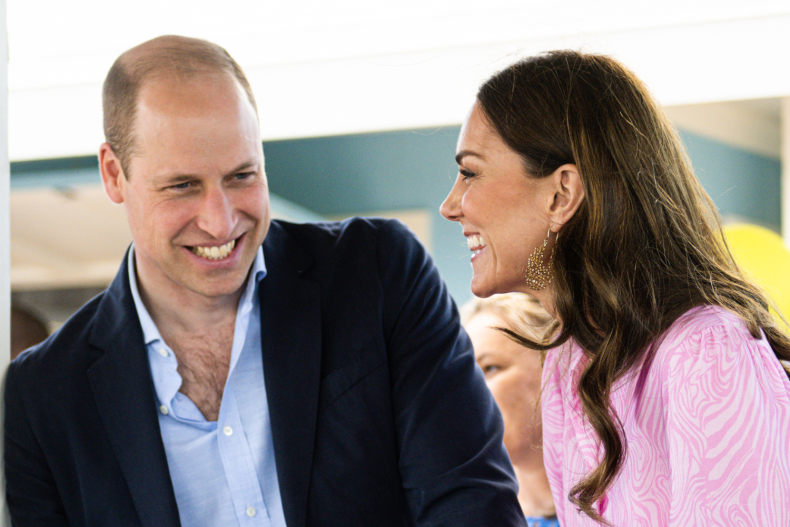 Since the docuseries' release in December 2022 and the publication of Harry's tell-all memoir in January, a number of viral videos about the royals have circulated on social media.
The latest shows Kate and William at a round of royal events, with Kate calling out to her husband to catch his attention.
"William!" she is heard to call in a number of the clips, with the prince quickly drawn to whatever she was pointing out.
Uploaded by user, katemiddleton.fp, the video has been viewed over 800,000 times in 48 hours, receiving in excess of 43,000 likes and 350 comments.
A number of comments on the video have linked Kate's calling William by his full name with Meghan's use of a nickname for Harry, with one user writing: "Glad she says his name & not W."
"Better than being called 'H' all the time," posted another.
A number of other commenters have praised Kate for her expert way of catching her husband's attention, writing: "Why does 'William' sound so amazing when she says it?" and "she's a boss [smirking face emoji]."
Despite this, others have highlighted the formality that using full names draws, with users citing a lack of "affection" and coldness.
William and Kate will celebrate their 12th wedding anniversary on April 29, just days before they are due to take part in the official coronation celebrations of King Charles III which are scheduled to take place from May 6 to 8.
An announcement from Buckingham Palace earlier in January stated that members of the royal family would join the newly crowned king and queen for a balcony appearance after the formal ceremony, in the tradition of coronations past.
Whether Prince Harry and Meghan Markle will be among those family members is yet unconfirmed following the public rift that has developed between the prince and his brother and father, exacerbated by claims made in his docuseries and memoir.
In an exclusive interview with Britain's ITV promoting the book, Harry was asked by broadcaster and friend Tom Bradby: "If you're invited to the coronation, will you come?"
To this the prince responded that there was a degree of uncertainty surrounding this, and whether the royals would be willing to discuss their fractured relationship.
"There's a lot that can happen between now and then," he said. "But, you know, the door is always open. The—the ball is in their court. There's a lot to be discussed and I really hope that they can—that they are willing to sit down and talk about it, because there's a lot that's happened in six years. And prior to that as well."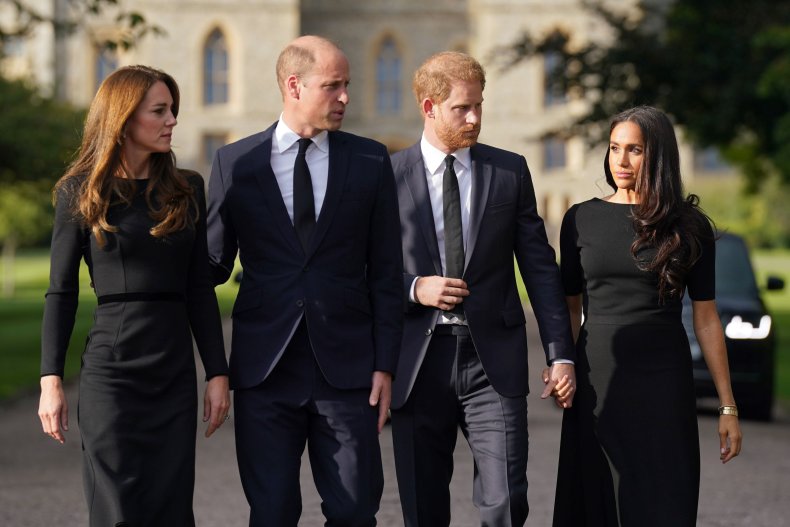 In April 2022, the prince was asked a similar question as to whether he would attend the celebrations for Queen Elizabeth II's Platinum Jubilee, in the end he and Meghan did make the journey to Britain but attended only two of the planned events before returning to the U.S.
James Crawford-Smith is Newsweek's royal reporter based in London. You can find him on Twitter at @jrcrawfordsmith and read his stories on Newsweek's The Royals Facebook page.
Do you have a question about King Charles III, William and Kate, Meghan and Harry, or their family that you would like our experienced royal correspondents to answer? Email royals@newsweek.com. We'd love to hear from you.