I have always loved being pregnant. In 2017, I had my first son, Tyson, but when he was 1, I became pregnant again and I had a very early miscarriage.
It was a very devastating time for me and I became depressed. I remember one of my friends saying to me, "You need to stop being sad all the time." I felt like I didn't have any support and I lost many friends because of their lack of empathy toward me.
I became pregnant with my second son immediately after my miscarriage, which was a blessing. But in the back of my mind, I thought about all of the women who have had infertility problems and miscarriages. I felt grateful to be a mother, and I wanted other women to feel that way, too.
So, in July 2021, I signed up to be an egg donor. I had an amazing experience and a baby was born from my egg donation.
That made me want to help people even more. So, I talked to my husband about being a surrogate, and although I was nervous, he was very supportive.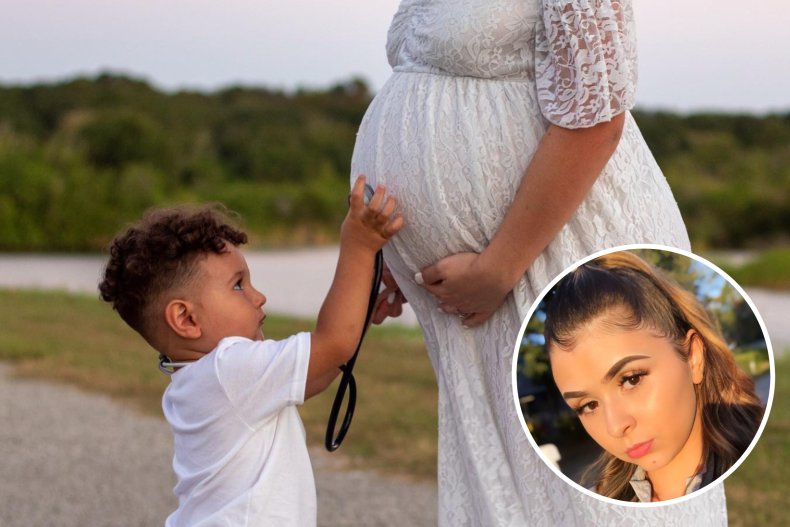 I had loved both of my pregnancies and I found that they were easy because I rarely got morning sickness and other bad side effects. I also missed being pregnant at the time and I wanted to grow a new life in my stomach while helping a family.
Bringing a new life into the world is such a powerful feeling. My second son was 37 weeks old when he was born, and he weighed 9 pounds. I gave birth to him naturally with no epidural and I didn't have any stitches after. I remember that I had felt amazing after. I couldn't believe that my body was so resilient.
Signing up to be a first-time surrogate
In 2022, I signed up to be a surrogate through the same agency where I had my egg donation. I then did a psychological evaluation with my husband, followed by a 500-question test and various other tests.
A few months later, I was matched with three different profiles and I chose a couple that lived in Florida, where I was based at the time. I was told that the mother couldn't conceive because of age-related complications.
After I got to know the family more, we became very good friends. Toward the beginning of my pregnancy, the mother came to the embryo transfer with me. She was very excited; on the day, she picked me up from the airport and took me to a hotel.
Because I moved from Florida to Georgia for my husband's job during the pregnancy, I have only managed to see the family a few times. But I always send them pictures and videos of my appointments. The first time that they saw a scan of their child, they were so excited. They delivered flowers to my home and sent me over $100 worth of desserts.
The life of a surrogate
As a surrogate, I am getting paid $50,000. Typically, the salary for a first-time surrogate varies. For me, the money is split into 10 monthly payments. If I had a miscarriage, the payments would stop at the time of the miscarriage. But, every surrogacy contract is different. If I'd had the baby anytime after 30 weeks, I would get full compensation because I would still have to give birth to a baby.
My children are 3 and 5 years old. My eldest son is doing an amazing job understanding my surrogacy journey. From the beginning, my children knew that I was pregnant because they had attended medical appointments with me, and I always told them that the baby was not Mommy or Daddy's. They know that I am helping another family and they have met the parents of the child, which has helped them come to terms with the fact that it is not my child, or their sibling.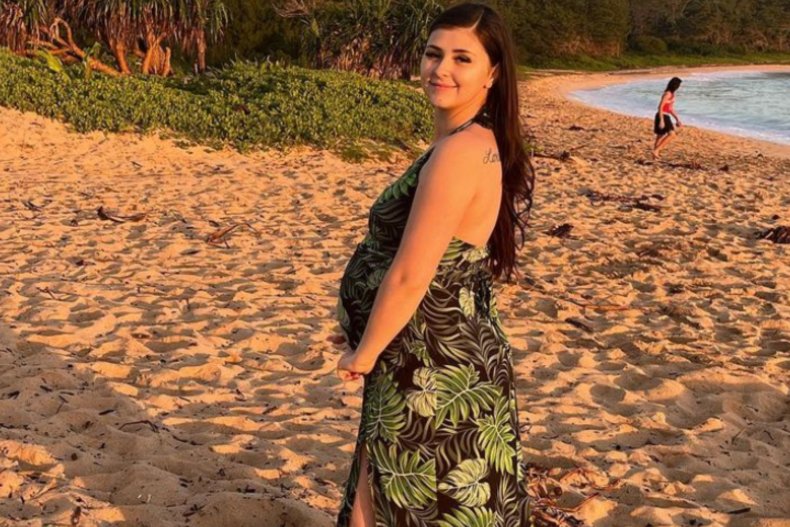 I receive a lot of negative comments online when sharing my surrogacy journey. Some people say that the parents of the child should have adopted instead. Others tell me that what I'm doing is evil and that I'm going to hell because God doesn't like me. Some have even said that they could never be a surrogate for only $50,000, but I had never intended to do it for the money anyway.
The negative comments don't bother me because the positive ones always overpower them.
Many people have reached out to me and to tell me their infertility stories. Others have said that I'm amazing and selfless for helping another family.
I get many positive messages every day from women who tell me that I have inspired them to be egg donors or surrogates, which is the main reason why I decided to post about my surrogacy journey on social media.
I also get messages from couples, asking me to be a surrogate for them, which I find heartbreaking. But I'm not making any commitments at this time, as I don't know how I'm going to feel a few months down the line.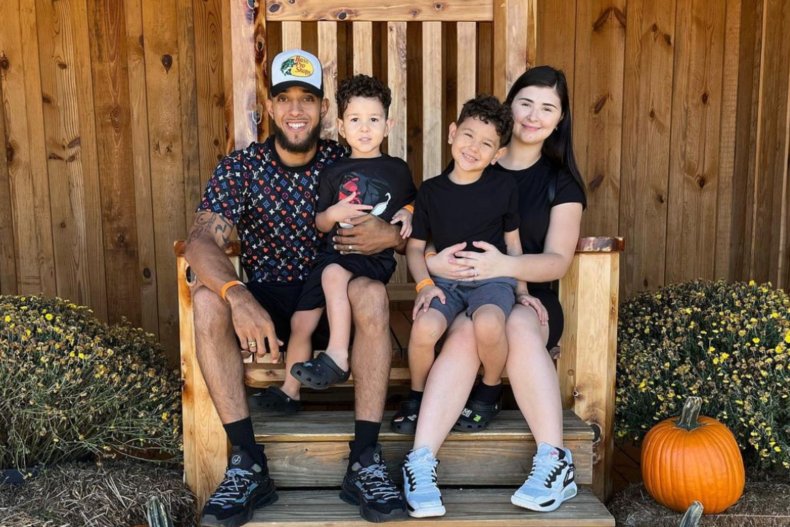 I'm currently 34 weeks pregnant and my due date is March 11. I don't think my pregnancy is going to be a problem. I care for the baby very much and I feel grateful that I can bring him into the world, that's really special to me. But I've never felt like he was mine in anyway.
The way that I view it, I'm returning the baby to his family and I'm taking care of him during this time. I've never once thought that the baby is mine; I always put the intended parent's feelings first because they are the reason that I decided to do this.
I feel like, in some ways, I've had more anxiety about this pregnancy because the baby is not mine, so I want to make sure that he is okay. But I'm looking forward to the moment that he gets to meet his parents. I really think that's going to be special.
Yessenia Latorre is a mother of two, and a surrogate mother. She uses her TikTok platform (@mamayessenia) to raise awareness of her surrogacy journey.
All views expressed in this article are the author's own.
As told to Newsweek associate editor, Carine Harb.
Do you have a unique experience or personal story to share? Email the My Turn team at myturn@newsweek.com