Illinois Assault Weapon Ban Hits Another Hurdle
A temporary restraining order has been issued by a judge in Illinois, curtailing a new law that banned the sale of assault weapons, along with high-capacity magazines.
The legislation was signed into law on January 13, by the state's Democratic Governor J.B. Pritzker, though a lawsuit arguing it is unconstitutional was launched by Tom DeVore, who unsuccessfully ran as the Republican candidate to be the state's attorney general in November.
The ruling, issued by Effingham County Judge Joshua Morrison, applies to the 850 plaintiffs listed in the case, all living in Effingham County, along with four gun dealerships.
In response to the ruling Pritzker released a statement insisting he will stand by the new laws.
He said: "Although disappointing, it is the initial result we've seen in many cases brought by plaintiffs whose goal is to advance ideology over public safety.
"We are well aware that this is only the first step in defending this important legislation."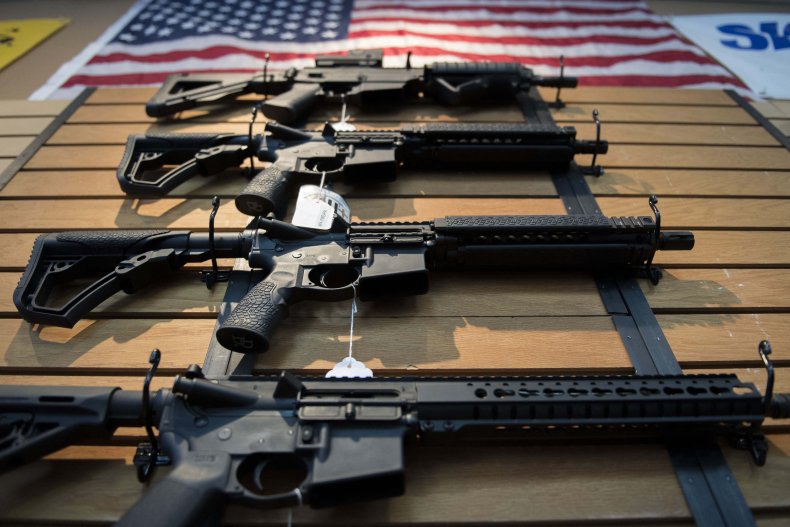 Speaking to the Chicago Tribune in defense of his lawsuit, DeVore claimed: "Many people in the state of Illinois have had enough of this."
He added: "If the [Illinois] General Assembly wants to pass a law then do it in the wide open, don't do it like thieves in the night and let everybody know what they're doing and see what they're doing and give them a chance to participate.
"And I think that's what the judge was trying to say and I look forward to this case as it continues."
After the new laws were passed, several sheriffs across Illinois said they would not be enforcing them.
Jefferson County Sheriff Jeff Bullard commented: "Our oath, first and foremost, is to uphold the state and national constitutions, and this law is in contrary to that.
"It's my duty to stop civil rights violations from happening in my county, so it goes way beyond just not enforcing."
Illinois state Representative Blaine Wilhour, a Republican, said he wouldn't "comply" with the new laws.
He commented: "We will not comply, and you're not going to do a darn thing about it, because the law, the Constitution, and the founding principles are on our side."
Darren Bailey, the GOP candidate who lost the governor race to Pritzker, tweeted: "I'll die on my front porch before anyone takes my guns away."
After signing the new legislation into law, Pritzker tweeted he was "tired of living in a world where a mass shooting needs a title so you know which one we're referring to."
Seven people were killed, and dozens more injured, when a gunman opened fire on a July 4 parade in Highland Park, Illinois, last year.