This is the story of an old friend, maybe my oldest friend: Inspiration. As children, we stopped time together. We would draw, play games, write stories, dance and dream. Sometimes we would just stare at the ceiling and imagine new things.
I grew up in Mexico. I've always enjoyed drawing, since I can remember; it was like my magic wand. I was not allowed to play outside a lot, so I had to create inner worlds. It was not until someone else called me an artist that I realized that I might be one, and decided to spend more time with art.
But over the years, I was so busy growing up that the playfulness disappeared. The ease was nowhere to be found, but I kept trying.
One Saturday night, I was invited to paint in public to win a trip to New York City. I was 22 and had just finished my BFA in Design. My own art was a little forgotten, but this was a great opportunity. I was so excited. The five artists, including me, were separated from the public by a crystal wall in a big bar in Mexico. We would be painting all night and the winner would get a bite of the Big Apple.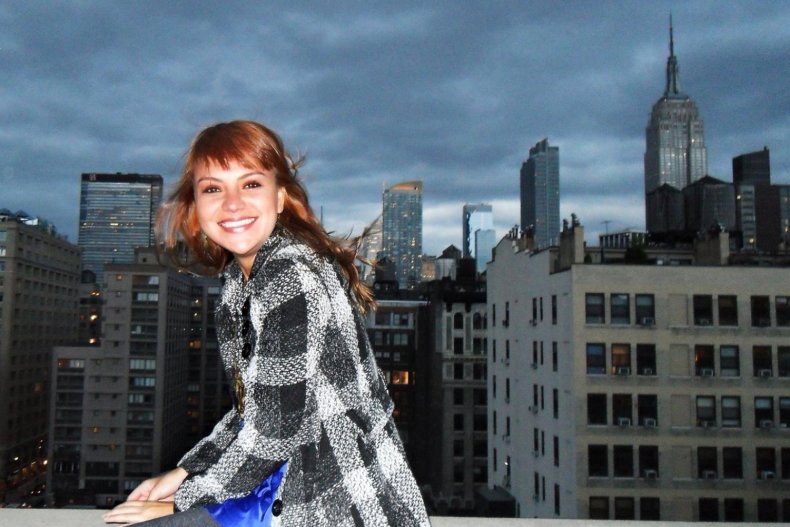 The timer started. A cameraman settled behind my shoulder. I could hear the continuous tick of the clock, and yet the canvas remained white. My oldest friend was a no-show. Blank, Blank, Blank. Tick, tick, tick. The cameraman finally left after he saw a paralyzed artist, and I shortly followed. I ran as fast as I could, leaving my canvas, some paint, and my pride behind.
I was mad, sad, disappointed. I looked everywhere to find some replica of my closest, illusive friend. In books, in movies, in other friendships. I looked in wine, dance parties, and restaurants. I forced myself to do creative things, find my way around it, but I didn't touch a brush in two years.
Finding inspiration
But life didn't stop. I moved to New York City at the age of 29, looking for adventure and some answers. I sold my car and filled two suitcases with lofty dreams that only N.Y.C. can realize. I imagined myself as a creative director of a successful design firm with an amazing apartment in my first month in the city. While that didn't happen, I still found adventure.
One not-so-special day in 2011, during my first year in New York, I was stuck on a crawling R train and started to really look at the people around me. Everybody was so different. Suddenly, my vision was almost micro. I could see the things that made each person so unique: their wrinkles, the peculiar shape of their lips, their scars, and the spots in the color of their eyes. In the smallest of details, I saw beauty in a way I hadn't seen before.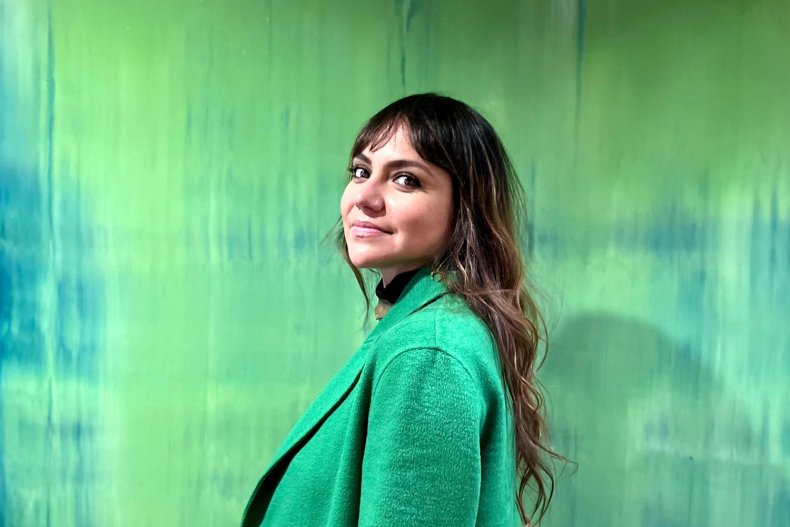 I wanted to paint each of those passengers on that R train. I wanted to paint these little things that make us, us. I felt a warmth in my heart and a tingle in my hands. My heart was racing, my feet were restless to get started, and I realized my old friend was back. It felt like home; the closest thing to pure happiness.
Rediscovering my love of art
I don't think my inspiration would have come back if I hadn't moved to New York. The magic of the city, mixed with the luxury of free time—something I haven't had in a long time—allowed me to enjoy life, to be curious, to wonder.
With the return of my inspiration, I understood why I had been paralyzed at that competition all those years before. I had forgotten how to play, so creating art had not been fun anymore.
Now, however, I enjoy the process and I remind myself that there are no mistakes. I know I can always start over.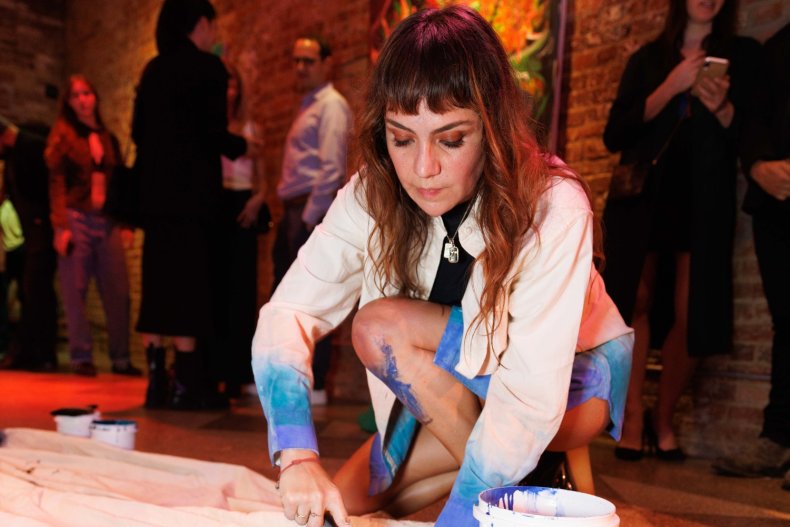 Last year, I painted a 25-feet dress live, at Artbath, a salon series in New York. I was afraid I would panic again. The whole room disappeared like in the previous competition. But I focused, and it was just me, my inspiration and the canvas. We got covered in paint and had a blast.
My imagination surprises me. It appears out of nowhere in the most random places, like the shower or while I'm brushing my teeth. It even visits me in my dreams. I started painting again with portraits, and I do line work and abstract paintings. My art is now on album covers, as well as a children's book.
This experience has taught me a big lesson—to never forget to play and dream. So now, even when I'm lacking inspiration, I still manage to create.
I believe inspiration doesn't really leave us; we just stop seeing it. We all have our own voice and our own story, so make it fun. Not for the people watching from the outside, but for you.
Marcela Avelar is a Mexican-born artist based in New York City. She is the founder of a not-for-profit digital art collective called The Artruist.
All views expressed in this article are the author's own.
Do you have a unique experience or personal story to share? Email the My Turn team at myturn@newsweek.com