'I Investigate Underground Criminals—There's One Shocking Truth About Them'
I was 12 years old when I decided I wanted to be a journalist. Growing up watching the nightly news in Portugal, I was blown away by the anchors who effortlessly moved from story to story around the world. They seemed to have some super knowledge of what was happening beyond the borders of my tiny country—the fact that they were reading from teleprompters never crossed my mind. I wanted to have that kind of command of global events.
When I was in college in Portugal, I applied to Columbia University's Graduate School of Journalism, thinking that would be my ticket to becoming an international correspondent, but I was rejected. I applied again the following year and was put on the waitlist, but ultimately didn't get in.
Determined, I applied yet again. But this time, I decided to fly to the United States, head to Columbia's campus, knock on the dean's door, and plead my case for a spot in the program. That year, I got in. I quit my job, said goodbye to my family and moved to New York.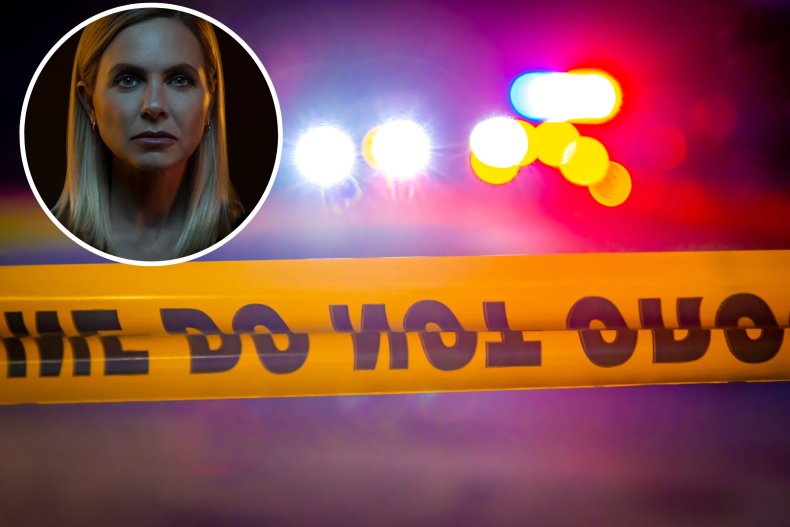 I had no idea that being delayed entry those years would prove so fateful. A month into the program at Columbia, after a late night of school work, I woke up to a phone call from the news department of Portugal's largest television station at the time—Sociedade Independente de Comunicação (SIC), where I had interned years before.
All I remember was my former boss telling me that something horrible had happened, that I was the only Portuguese journalist they knew in Manhattan and that I had to rush to the rooftop of a midtown building to report on it. It was the morning of Sept 11, 2001. After the shock of turning on my television and seeing the Twin Towers collapse, I hurried out the door.
The only on-camera experience I had at the time was for a travel show where I asked honeymooners in places like the Maldives: "Is this your idea of paradise?" And now here I was, on this frenzied rooftop, surrounded by some of my heroes—heavyweight journalists from all over the world—doing a live report on the biggest event of my lifetime.
I was the first face millions of my fellow Portuguese saw that evening when they turned on the TV to watch the nightly news. In light of the enormity of the event, it didn't occur to me until later that I was now the foreign correspondent I'd always dreamed of becoming.
I was in a daze when I wrapped shooting that day. I left the rooftop where the ruins of the World Trade Center were still smoldering in the background and stepped onto the streets of Manhattan. That's when reality hit me. I started seeing the desperate faces of people carrying photos of their missing loved ones.
That day changed the lives of so many people, including myself. It crystalized for me the kind of reporting I wanted to do. I wanted to dig deeper. To get out in the field and investigate. To try to understand why this had happened and the motivations of those who would commit such a horrifying act.
Soon after graduating from Columbia, I moved to Syria to learn Arabic and to work as a freelance journalist. The U.S. had invaded Iraq months before and the Middle
East was sizing up to be at the heart of important stories for years to come.
I had little experience and even less money. I survived mainly on what I made from shipping Syrian rugs to Portugal, and thanks to my mom, who forced everyone we knew to buy them.
With the money I made from the rugs, I bought a cheap, handheld camera. And together with my then-boyfriend and now-husband Darren Foster, I set out to tell my first story from Syria.
From a local friend, we heard that along the border there Syrians and foreigners were crossing into Iraq to fight against the American invasion. So, we made our way to a religiously conservative region near where the Euphrates River crosses from Syria to Iraq.
The first clue that we were onto something were the martyr posters we saw hanging in the villages, honoring local men who had been killed fighting in Iraq. At the time, the Bush administration was downplaying the risks of an insurgency after Saddam Hussein had been toppled.
The sporadic attacks on American troops were famously attributed to a few "dead-enders" of Saddam's regime by former United States Secretary of Defense, Donald Rumsfeld. But here on the border we met young Syrian men who had been inspired to join the fight in Iraq and had returned as heroes. We knew we had something that hadn't been captured on camera before.
I was also struck by how different the young men were compared to the image I had conjured up of frothing radicals in my mind. One in particular stood out: a goofy class-clown type in his mid-twenties, who explained how and why he had crossed the border into Iraq.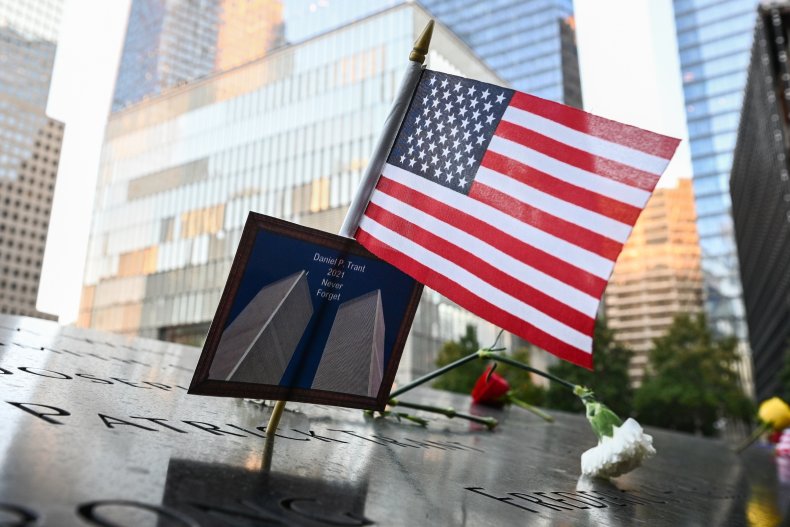 He and his friends would spend hours every day watching compilation videos of U.S. military attacks on Muslim countries, such as Iraq and Afghanistan, so he believed it was his duty to protect his fellow Muslim brothers and sisters.
And then, post interview, he got down on his knees and serenaded me with his favorite song, My Heart Will Go On by Celine Dion, which he knew by heart from his favorite movie, Titanic.
I realized in that moment that even in the most extreme of situations, when you think you couldn't be more different than someone, there is more often than not, still a shared humanity.
We left Syria and pitched the story to several networks in the U.S. Many were complimentary about the bold reporting and access, but no one seemed eager to air it. I remember one top producer explaining that executives at his channel felt like the political climate was such that they didn't feel like it was the right time to give "airtime to the enemy."
I felt the report was unpopular and inconvenient for all sides, but a few months later the insurgency would begin in earnest. The bloodiest years of the U.S. occupation—and the even bloodier years that followed the American withdrawal—were still ahead.
I pursued my next stories with no grand plan, but one after the other they seemed to take me into the murky underworld of various black markets. In 2004, I reported on a massacre on an indigenous reserve in the Brazilian Amazon, the result of a conflict between the local tribe and outsiders over an illegal diamond deposit.
In 2005, I rode atop a cargo train known as La Bestia with Central American migrants making the dangerous journey through Mexico to the U.S. And a couple of years later, I reported on an illicit prescription pill pipeline in the early days of what would become the opioid epidemic.
I soon recognized a pattern in these stories and why I was drawn to telling them. What we understand to be the traditional economy is exhaustively measured and examined. Entire TV networks, magazines, news sites, and hundreds of public and private organizations are dedicated to monitoring every aspect, trend and IPO. But a huge portion of the world's population is shut out of that economy and are forced to make a living in the informal economy, in the gray and black markets.
These markets are poorly understood and not easy to measure or quantify, yet have a tremendous impact on our everyday lives. And we know even less about those involved in these underworlds or why they do what they do.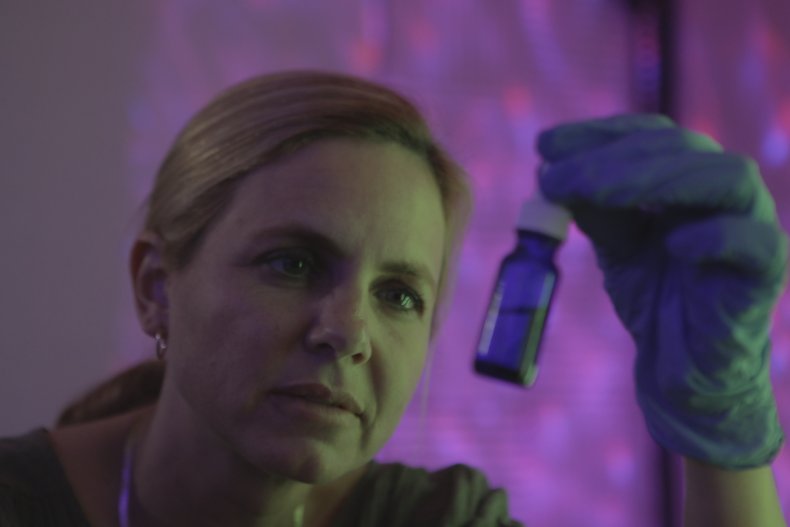 Take for example Tweety, a 20-something year old Jamaican scammer I filmed with in Montego Bay for Trafficked, the TV series about black markets I've hosted and executive produced since 2019.
By day, Tweety works at an all-inclusive resort where she makes in a month what most tourists pay for a night at her hotel. After her grandfather passed away because her family couldn't afford the $2,900 surgery necessary to save his life, Tweety decided she had to start providing for her family.
So, she began scamming Americans to make ends meet. She does what are called "Lottery Scams," where she convinces people they've won a prize, and all they need to do to receive it is pay a certain amount of dollars.
She said she didn't feel bad about doing this. Many scammers we spoke to in Jamaica talked about "reparations" and how this is their way of getting paid for centuries of slavery and exploitation.
And then there's a 17-year-old teen I met in Peru, who risks his life carrying loads of cocaine through the Andes mountains for several sleepless days and nights.
He's been ambushed by armed groups several times. Three of his closest friends have been killed. But when I asked why he does this dangerous job for just a few bucks a week, he said he wants to become a dentist and his parents can't afford to send him to college. Cocaine trafficking is his path to eventually making people smile.
No one story or subject alone has had the most profound impact on me. I think the biggest lesson and surprise for me has been that no matter how far we travel to the edges of our society, we can still find people who are redeemable and relatable.
After almost 20 years covering black markets, what I've come to realize is that all too often the people who inhabit these underworlds are painted as criminals, immoral villains, bad people. But in my experience, they're a lot more like us than we might want to admit.
They're mothers and fathers, sons and daughters. They work hard. They love their kids. And they've made tough choices for their families—choices that are often forced upon them by circumstances much larger than themselves—choices that can put them on the wrong side of the law.
Much like my experience in Syria, many years ago now, these stories can be inconvenient and unpopular. But ignoring them doesn't make them go away. I believe it's better to engage with the darker corners of our world than to pretend they don't exist.
Mariana van Zeller, Peabody and duPont Award-winning investigative journalist, is host of National Geographic's Emmy-nominated series Trafficked With Mariana van Zeller.
All views expressed in this article are the author's own.