In 1996, I started my career in the addiction field as a bright-eyed and nervous young social worker. I worked nights and weekends in a residential program for women and their children in Lexington, Kentucky.
Little did I know that my first two years in the field would forever change me and prepare me for my future—a career dedicated to women recovering from addiction and their children, while also preparing me for my own family's experience with this wicked disease.
I still remember the first women I helped by name and by their stories—Pam, Jeana, Karen, Mauricia and Liz. They taught me how shame and trauma could be a gateway to substance use disorder and how with intensive clinical and peer-supported treatment, recovery was possible, no matter how entrenched their disease was.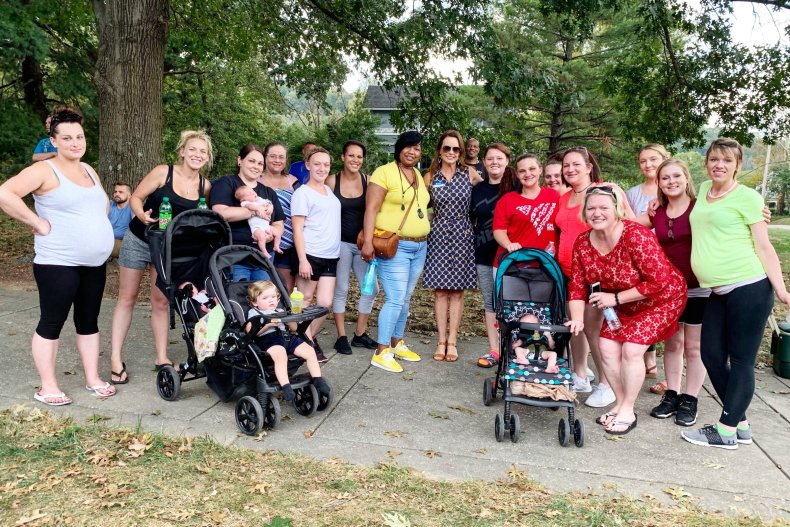 I accumulated my most embarrassing professional moments during this first career chapter—saying the wrong things at the wrong times, behaving unsuitably by playing spades and hanging out with the women, rather than acting like a professional who was responsible for maintaining strong boundaries.
All those experiences shaped and nurtured me. I quickly realized these women were teaching me and helping me grow as much as I was with them. If I'm being honest, I felt more like a student than a teacher during those formative years.
After moving on to other psychiatric and non-profit organizations, where I honed my clinical and leadership skills, I joined the team at Volunteers of America (VOA) in 2007. It was a quiet and humble organization doing fantastic work, especially in behavioral health.
Working with women in recovery and their children
In Kentucky and its surrounding states, VOA evolved over more than a century to become a leading organization dedicated to serving some of the most marginalized, including women affected by substance use disorder and their children.
Our Freedom House treatment program, based solely in Louisville at the time, was the only program of its kind in the region—one that enabled women to enter residential treatment and bring their children with them.
One of the first graduates of Freedom House I met was Tara. She had left in 2006 and was giving back to VOA by sharing her story, providing a voice and a face to a disease that had long been stigmatized, especially for pregnant and parenting women.
Tara had been in and out of treatment 17 times, had experienced incarceration, and had already lost custody of her two older children when she arrived at Freedom House. Her family told her they weren't going to raise another child of hers, and Tara knew if she didn't accept the offer to get treatment, her youngest son would be taken away and put into foster care.
Our program offered her a place to be safe and still—clinically we call that "psychological safety"—and allowed her to start unpacking a lifetime of trauma. While she was healing and learning new ways to cope with her stress, so was her son.
Cauley started kindergarten while living with his resilient mother in our facility, and was treated for his own trauma too. He learned how the disease of addiction was the culprit behind the nights he spent with adults he didn't know and what kept him from being able to rely on his mom.
How the program changes lives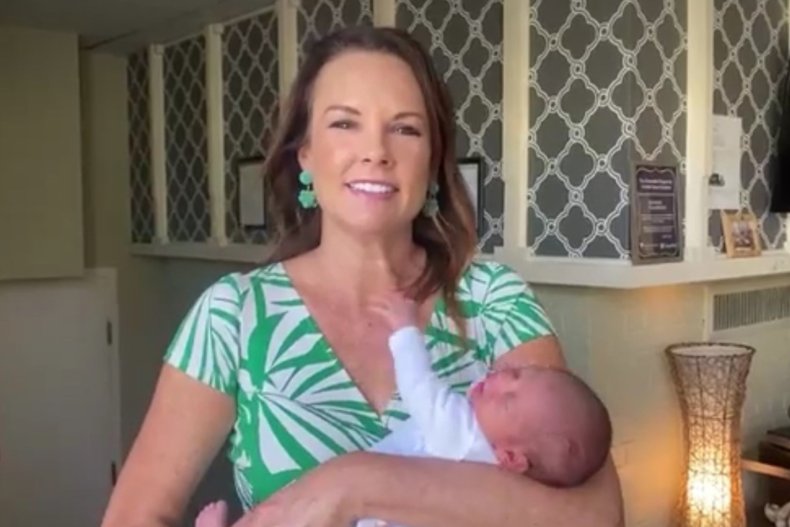 I have personally witnessed the benefit our program provides with its powerful and accountable environment for combating addiction. It is a prevention program for our youngest clients—newborns born free of substances and young children who gain a better understanding of what their family has experienced.
It is also a secondary prevention program for women who walk in our doors with burning shame and guilt, and who leave empowered to live their lives in the sunlight that extinguishes the stigma.
Tara is now back in her hometown of Campbellsville, Kentucky. She is a recovery advocate, an active and engaged mother of three sons whom she adores, and a doting "Mimi" of four. She is also one of my very best friends.
She is insightful and thoughtful and lives a life that was forever changed because of her access to a program that could meet all the needs of her and her son. She still says that the disease wanted her dead, and had it not been for her ability to bring her son with her, she may have stayed on the streets. She wouldn't be living a fulfilling life today.
Personal experience with addiction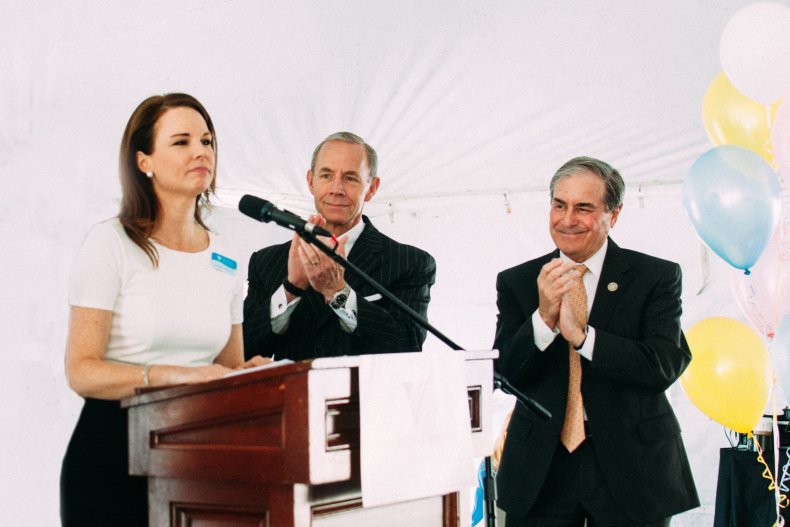 As the opioid crisis swept the nation, my own family felt the invasion of the disease in 2014. By this point in my career I had studied and learned about addiction, saw its consequences as a frontline worker, advocated for funding for family-focused treatment, and began engaging government officials to understand the return on investment of expanding to treat even more families.
The professional thrill I felt of seeing families held together by our program and nurtured to a place of stability and success was suddenly intersected with the terrifying reality that my own family was not immune.
For the next two years, I would toggle back and forth as a family member experienced substance use disorder, feeling the emotional roller coaster of devastation and joy while I worked through a succession plan to become the president and CEO of the organization I joined all those years ago.
The urgency I felt to expand our program so that all addicted, pregnant and parenting women who needed us could have access was intensified by witnessing, inside my own family, the heartbreaking outcomes that can befall infants born substance-exposed.
Expanding the program
We tripled the capacity of Freedom House in Louisville in 2018 and expanded to serve southeastern Kentucky in 2020. This part of Appalachia was devastated by opioids, and we were the first program to open our doors and welcome whole families. We were at capacity almost immediately, even as the COVID-19 pandemic started.
VOA continues to expand, and with generous support from Kentucky lawmakers, many private individuals, foundations and corporations, we will add three more similar programs across the state. For the first time, Freedom House will be regionally accessible—removing more barriers associated with transportation and fear of being uprooted from home.
Women and children from all over Kentucky will have a place to be supported and heal, just like Tara and Cauley did. More than 300 healthy newborns have started life with us and hundreds of families have graduated from our program. Today, the hustle and bustle of our programs are reflective of life in many healthy American homes.
Following a schedule with meals and activities that bring people together around a kitchen table to learn and be together. Kids laughing, babies crying and mothers fixing dinner. Building a sense of connection and belonging and being nurtured to be their very best.
Add to that, 40 hours each week of intensive clinical programming where kids and moms are in individual and group therapies, classes, and activities to prepare them to move back into the community healthy and whole. We have built beautiful homes full of love and professional services that are healing individuals, families and communities one day at a time.
This year, we celebrate 30 years of this life-saving solution. There is nothing more important than the work I get to do. When I say Freedom House is life-changing, I mean it. It has forever changed mine for the better.
Jennifer Hancock is president and CEO of Volunteers of America Mid-States in Louisville, Kentucky. She is currently working on economic development initiatives and employment opportunities for women completing the Freedom House program.
All views expressed in this article are the author's own.