A single mom has come under fire on social media after it emerged she had allegedly blocked her daughter's dad from making any contact with her for nearly 20 years.
In a Reddit post shared under the handle Ihatelife997, a user claiming to be the woman's now-19-year-old daughter Lina described how she listened in as her mom "bragged" about preventing the husband from seeing her.
The teen overheard her mom tell one of her friends: "It's easy to keep a father out of a kid's life like what I did with Lina's father after I found out he cheated on me."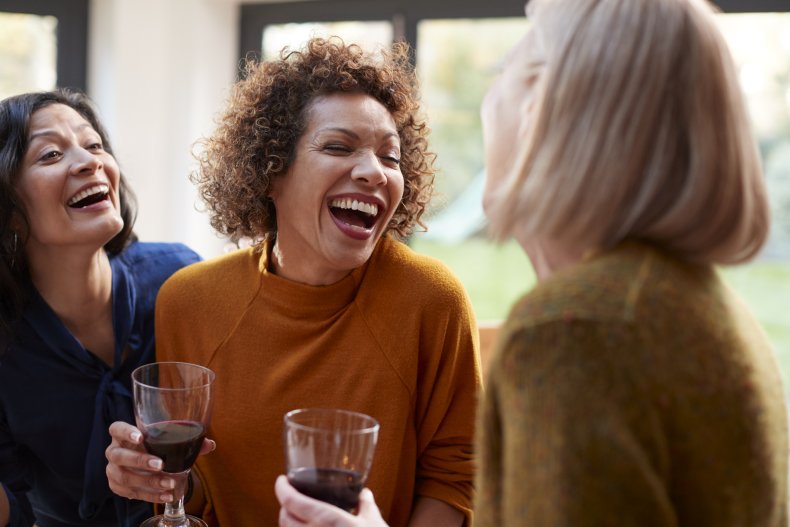 The online market and consumer data platform Statista estimates that, as of 2022, there were around 15.78 million children living with a single mother in the U.S. The absence of a parent is perhaps most keenly felt during a child's formative years.
According to children's charity The Annie E. Casey Foundation, "kids from single-parent families are more likely to face emotional and behavioral health challenges—like aggression or engaging in high-risk behaviors—when compared to peers raised by married parents."
The absence of a father certainly hit Lena. She grew up having been told when she was around the age of 10 that her father "abandoned" her.
"I cried so much that day," she wrote. "As I grew older I hated him even though I never met him. I thought about if he came back I would scream at him, ruin him, attack him for leaving."
Fast-forward to the present day, and Lina was left stunned as she heard her mom describe how her dad "pleaded with her to stay" in his daughter's life. She also revealed how she used her father's "old drug addiction against him in court," so he had no right to custody.
Having heard her mom say his name during the trip to her friend's, Lina wasted little time in making contact. Within a day, her dad had called to "apologize" for not being in her life.
Despite an absence of nearly 20 years, Lina told him she would "love to have a relationship with him" and organized a trip to go see him.
At the same time, Lina decided to message her mom to inform her she was going to go and meet her dad. She told her she was "cutting off contact with her for a while and probably forever."
Reflecting on the Reddit post, Terri DiMatteo, a licensed professional counselor in New Jersey, told Newsweek: "Everyone needs to know the truth about who they are, where they came from, and their family story."
"Hearing a false family narrative is troubling," DiMatteo said. "But, as people grow and mature, they inquire, gather the correct information, and sort through the lies and misinformation.
"Piecing together the story with accurate information helps us make sense of those closest to us and, ultimately, ourselves, our story, who we are, and our foundation."
DiMatteo felt Lina was "undoubtedly justified in her anger toward her mother, as her mother deceived her about many things," but felt she should not be too hasty in cutting off contact indefinitely.
"She is likely overwhelmed with many betrayals coming to light about her mother," DiMatteo said. "She likely needs a bit of distance to sort out her feelings about the new realities.
"In that case, she could let her mom know how much time she will be out of communication and give her mother some indication of when she will return to communicating again."
She also called on the mom to "offer transparency and truth in all matters in the future." DiMatteo said: "The mother is working to restore and earn her daughter's trust. If the restoration of trust doesn't occur and the mother lies again, the daughter can implement solid boundaries or sever ties completely."
Perhaps unsurprisingly, those commenting on Reddit struck a less-forgiving tone. MoonGladeLadyBug felt the mom "needed to think of her daughter before herself" when her partner first cheated. The user added that blocking his access was probably "far worse than the infidelity."
JeliedHam commented: "Some people will punish their children because it will indirectly hurt the person they're mad at."
Disastrous-Panda-5530, meanwhile, called it "an awful thing to do to your kids," though took some positivity from the fact she had already reached out to her father. "I'm glad you made contact with your dad," the Reddit user wrote. "It's never too late to work on your relationship with him."
If you have a family dilemma, let us know via life@newsweek.com. We can ask experts for advice, and your story could be featured on Newsweek.