Fact Check: Did Disney Pay Gina Carano $115M In Employment Trial?
It's nearly two years since actor Gina Carano was fired from The Mandalorian by Disney after an offensive social media post.
Carano was also dropped by her talent agency after comparing on Instagram the experience of being a Republican to that of the Jewish people during the Holocaust.
However, a claim appearing on Facebook this week said that Disney had "wrongfully terminated" her and was now being ordered to pay out millions in response.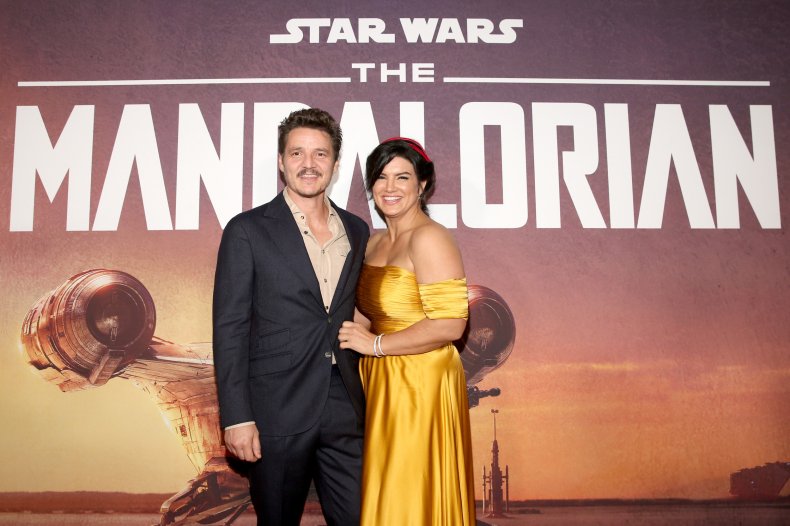 The Claim
A Facebook post published on January 19, 2023, claimed that actor Gina Carano was paid $115 million after she was "Wrongfully Terminated" from the Star Wars spin-off show The Mandalorian.
The post links to an article that states: "Disney Incorporated LLC will pay $115 million for wrongful termination, according to a jury in Orlando.
"'Ms. Carano suffered serious financial and social blowback from Disney's decision to allow her politics to come between her and her fans,'" the judgment read.
"'We, the jury, find for her and order the amount paid within 30 days.'"
The Facts
Carano's ignominious exit from The Mandalorian has been followed by performances in a number of right-leaning studio pictures including My Son Hunter, a Breitbart-distributed movie about Hunter Biden.
The actor, who has previously posted in support of Donald Trump, also announced in February 2021 that she would be making her own film with conservative media outlet The Daily Wire.
Speaking to Deadline, Carano said: "The Daily Wire is helping make one of my dreams—to develop and produce my own film—come true.
"I cried out and my prayer was answered. I am sending out a direct message of hope to everyone living in fear of cancellation by the totalitarian mob."
On the evidence of this interview, it would appear that Carano, rather than trying to court favor or seek vindication from Disney has, instead, moved on.
So is there any evidence that she has been paid $115 million for her "termination"?
In short, no. Newsweek found no evidence that Disney had reversed its decision to employ Carano or had paid out following an employment trial or the like over her dismissal. There are no records of any employment trial between her and the entertainment company.
Nor does it appear that Carano (at least publicly) engaged in legal action after she left The Mandalorian.
Moreover, the news was published by America's Last Line of Defense, a parody news site which states in its Facebook profile: "Nothing on this page is real. It is a collection of the satirical whimsies of liberal trolls masquerading as conservatives."
It's not immediately clear to users without prior knowledge of the site that the claim is bogus, as the accompanying article is written in a largely non-editorialized style. The sections that are editorialized resemble the tone and rhetoric of some conservative news blogs or media outlets. The article ends: "What she went through is just wrong, patriots. People shouldn't be fired for having an opinion and expressing it. God bless America."
Nonetheless, Carano's court victory over her former employer apparently has, much like The Mandalorian, no basis in reality.
Newsweek has contacted Disney and Gina Carano's representatives for comment.
The Ruling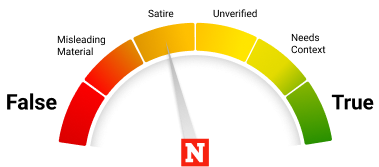 Satire.
There appears to be no evidence that Gina Carano has received $115 million from Disney after she left the show in 2021. The article was published by America's Last Line of Defense, a parody news site.
FACT CHECK BY Newsweek's Fact Check team