Ex-CIA Officer Compares Charles McGonigal to Russian Double Agent
A former CIA officer is comparing the alleged criminal activities of Charles McGonigal to a Russian double agent who worked for the FB for 25 years.
McGonigal was arrested over the weekend and faces several charges after the Department of Justice (DOJ) discovered that he allegedly aided Russian oligarch Oleg Deripaska in evading U.S. sanctions.
McGonigal, a former FBI agent, and court interpreter Sergey Shestakov also allegedly accepted payments from Deripaska after agreeing to investigate one of the oligarch's rivals. McGonigal and Shestakov were charged with money laundering, conspiring to violate and evade U.S. sanctions, violating the International Emergency Economic Powers Act and conspiring to commit money laundering, according to the DOJ.
Tracy Walder, a former CIA officer and an ex-FBI special agent, said the McGonigal situation sounds all too familiar.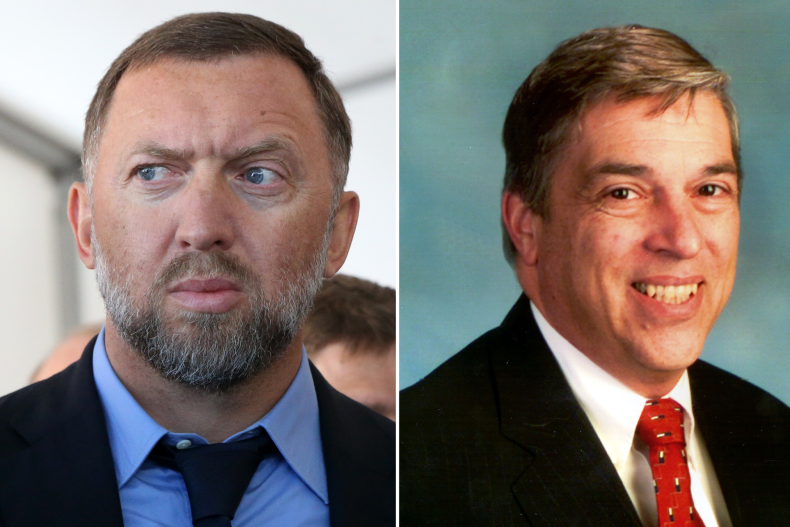 "It's Robert Hanssen all over again," she tweeted Monday afternoon sharing a link to an article about McGonigal's arrest.
Walder was referring to a counterintelligence agent who worked for the FBI from 1976 to 2001. During his employment with the agency, Hanssen worked as a double agent and fed U.S. secrets to the former Soviet Union and Russia. The FBI has called Hanssen "the most damaging spy in the Bureau's history."
Using the alias Ramon Garcia, Hanssen worked with Russian handlers to provide highly classified U.S. security information to the Russians. He was paid for the information with "more than $1.4 million in cash, bank funds and diamonds," according to an FBI webpage.
McGonigal also worked in counterintelligence and served as a special agent in charge with the FBI's Counterintelligence Division. He retired in 2018. His alleged dealings with Deripaska occurred in 2021 when he attempted to help the Russian oligarch evade his sanctions, which were imposed in 2018 after Deripaska allegedly interfered in the 2016 presidential election.
During his career, McGonigal supervised and participated in investigations of Russian oligarchs, including Deripaska, and was part of an investigation into former President Donald Trump's ties to Russia after Russians interfered in the 2016 election. The probe eventually led to sanctions against seven Russians affiliated with the Internet Research Agency, which created online propaganda to boost Trump's campaign against Hillary Clinton. Deripaska was among those sanctioned.
In 2001, Hanssen pleaded guilty to 15 counts of espionage and the next year was sentenced to life in prison without parole for each count. He's currently serving 15 life sentences at ADX Florence, a federal supermax prison in Colorado.
If convicted, McGonigal, 54, faces up to 20 years in prison for each charge. Shestakov faces the same fate, with an additional maximum of five years for making false statements after he allegedly lied to FBI agents when questioned about his and McGonigal's involvement with Deripaska.
Newsweek reached out to the DOJ for comment.