Eagles' C.J. Gardner-Johnson Mocked After Car Stolen: 'Why He Got a Kia?'
The joy of winning through to the NFC Championship Game has been somewhat tempered for Philadelphia Eagles safety C.J. Gardner-Johnson after his car was stolen—and he was mocked on social media for his choice of vehicle.
Gardner-Johnson, 25, helped the Eagles dispatch the New York Giants 39-7 in the divisional round of the NFL playoffs on Sunday, but then found that not everyone in the city seemed to appreciate his efforts.
On Monday he posted an Instagram video suggesting that he knew who was behind the theft and it wouldn't be long before the police had tracked down the culprits.
Gardner-Johnson said: "I know exactly who stole my s***, bro. Don't worry, we got y'all on camera. Wow. Wow. That's how y'all get down in Philly … after a win?"
The safety joined the Eagles from the New Orleans Saints in August and is set to become a free agent after this season.
The theft prompted some Eagles fans to express concern that he would leave, but this has been overshadowed by hilarity at the fact that he drives a Kia.
Gardner-Johnson, who signed a $2.54 million, one-year deal with the Eagles, was roundly mocked for owning a car that retails at $60,000 at the top end of the spec.
"Why he got a Kia in the first place?" asked one social media user. Another simply wrote: "Kia???"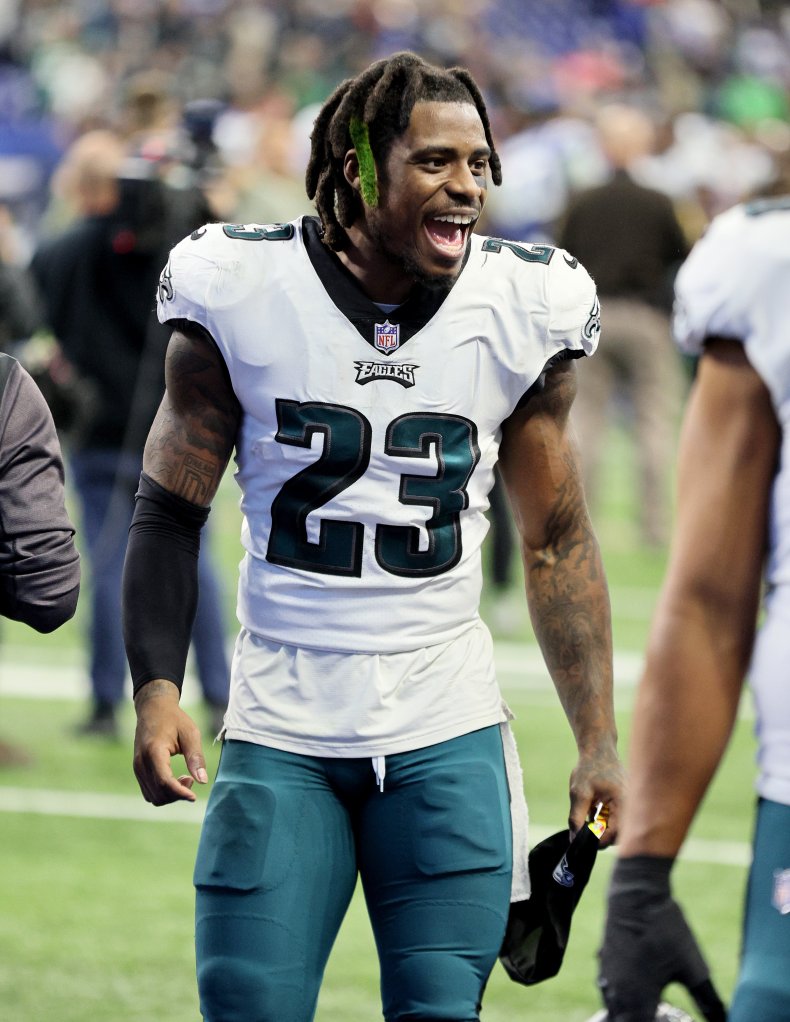 One fan even suggested Gardner-Johnson may have had it coming, posting: "I mean your that good of a player and you got a damn Kia you need it to be stolen."
Other social media users defended his choice. One wrote: "Y'all gotta realize they making millions but a car is a car and if he don't want a hella expensive car he gonna rock with a kia."
Another posted: "Honestly bro KIA's are kinda nice depending on what u get tho."
Many of the comments included the phrase "Kia boys," which one Eagles fan explained was a reference to "a group that be jacking people cars."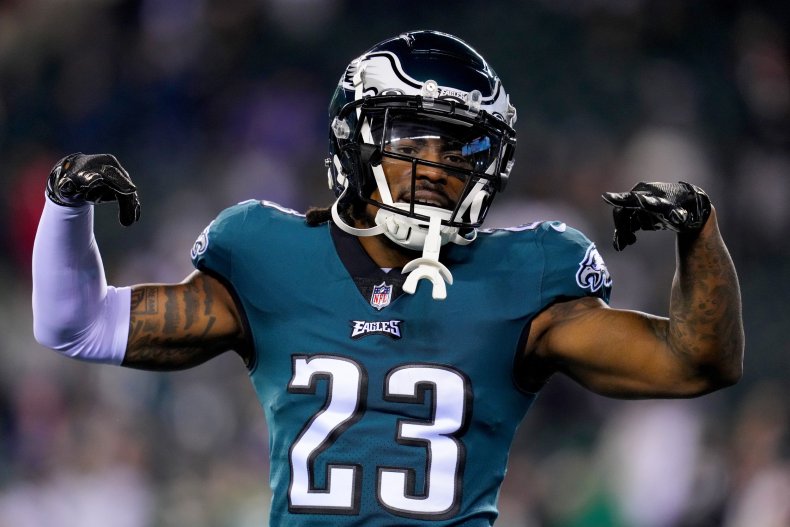 A TikTok "challenge" showing how Hyundai and Kia models can be started with a USB cable went viral last summer. Philadelphia police records indicate that 35 Hyundais and Kias were stolen in a single week in August 2022.
Kia spokesperson James Bell said at the time: "While no car can be made completely theft proof, criminals are targeting vehicles equipped with a steel key and 'turn-to-start' ignition system, as opposed to those equipped with a key fob and 'push-button-to-start' system.
"Kia America continues to work closely with local law enforcement in affected areas to provide steering wheel lock devices at no cost to concerned owners of steel key-operated Kia vehicles not originally equipped with an immobilizer.
"All 2022 models and trims have an immobilizer applied either at the beginning of the year or as a running change, and all Kia vehicles meet or exceed Federal Motor Vehicle Safety Standards. In addition, Kia is developing and testing software updates to further secure these targeted vehicles."
Newsweek has contacted Philadelphia Police Department for comment.
Do you have a tip on a sports story that Newsweek should be covering? Do you have a question about the NFL? Let us know via entertainment@newsweek.com.