Candace Owens Blasts Alec Baldwin After Involuntary Manslaughter Charge
Candace Owens has said it's "great to see" that Alec Baldwin will be charged with two counts of involuntary manslaughter in the shooting death of cinematographer Halyna Hutchins, following an announcement on Thursday.
On October 21, 2001, a gun that Rust star and producer Baldwin was holding discharged on the unfinished film's New Mexico set, leading to the death of Hutchins and injury of writer-director Joel Souza.
Baldwin has maintained that he was unaware the gun contained live rounds and denied pulling the trigger, but New Mexico First Judicial District Attorney Mary Carmack-Altwies announced on Thursday that the star will be facing charges.
Hannah Gutierrez-Reed, the movie's armorer, who was in charge of weapons on the set, will also be charged with two counts of involuntary manslaughter.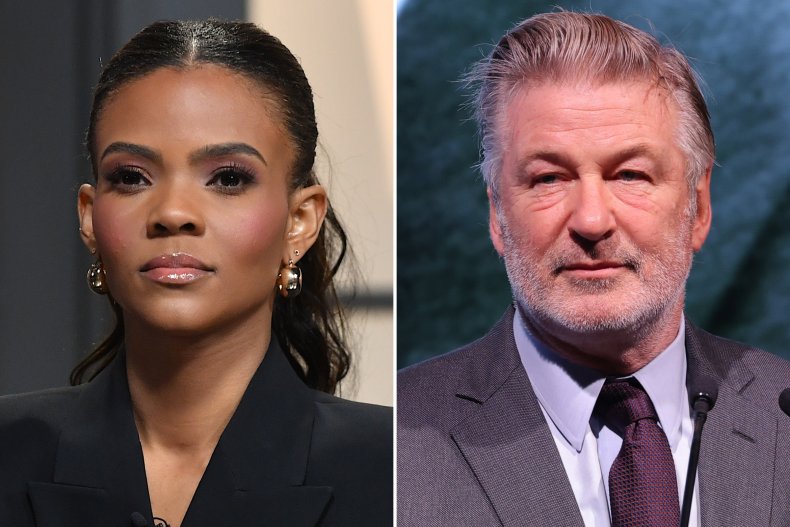 "After a thorough review of the evidence and the laws of the state of New Mexico, I have determined that there is sufficient evidence to file criminal charges against Alec Baldwin and other members of the Rust film crew," Carmack-Altwies said in a statement. "On my watch, no one is above the law, and everyone deserves justice."
Involuntary manslaughter is a fourth-degree felony in New Mexico. If convicted, each count carries a maximum sentence of 18 months in jail and up to $5,000 in fines.
However, one of the charges Baldwin and Gutierrez-Reed face is involuntary manslaughter in the commission of a lawful act. A firearm enhancement on the charge makes it more severe with a mandatory penalty of five years in prison.
Following the news, conservative commentator Owens took to Twitter to weigh in on the matter, writing: "Great to see that Alec Baldwin is at long last being charged for killing that young woman. I hope they throw the book at him because he demonstrated dishonesty and utter lack of humility every day thereafter."
This is not the first time that Owens has commented on the Rust shooting. In the days that followed the tragic incident, the TV personality said that the shooting "would be an example of poetic justice," had it not led to Hutchins' death.
"Alec Baldwin spent 4 years dedicated to painting Donald Trump and his supporters as evil murderers," Owens wrote on Twitter. "What has happened to Alec would be an example of poetic Justice if it weren't for the actual innocent people that were murdered by him. Pray for their families."
Owens, who appeared to delete her initial tweet, added in a follow-up message: "Will correct my tweet to say Alec Baldwin *killed* someone—not murdered someone, as murder carries a different legal definition."
A screenshot of the initial tweet caught the attention of the actor's eldest daughter, Ireland Baldwin, who wrote on her Instagram Story that Owens was "the most disgusting, hateful, cancerous human being I've ever come across.
"Regardless of your foul opinions most of the time, the fact that you would disrespect the life of a woman who was accidentally and tragically killed… Shame on you."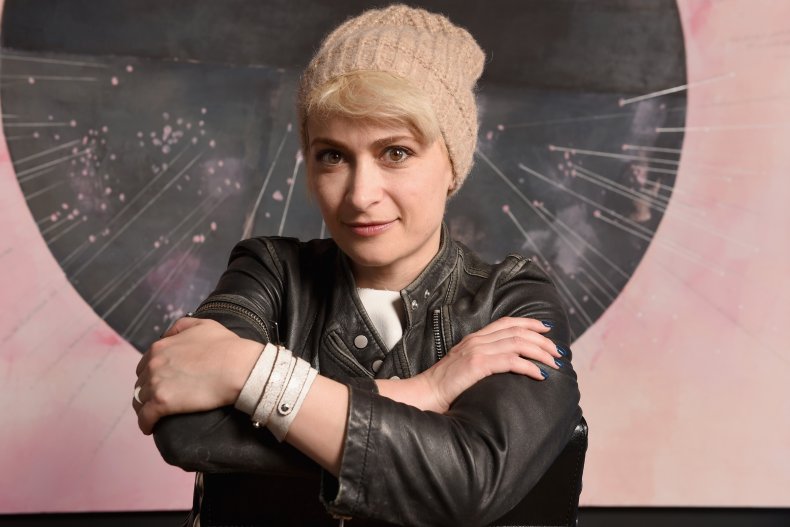 Revealing that she had received direct messages from Ireland Baldwin, Owens doubled down on her attack on her father.
"Ireland Baldwin is in my DMs because I don't feel bad for her psychopathic father," Owens wrote on her Instagram Story. "Feel bad for the victim, not Alec. He has always been a predator in Hollywood who was given a pass."
The vitriolic social media exchange appeared to end reasonably amicably, as hours later, Ireland Baldwin posted a screenshot of a message in which she told Owens: "Thank you for taking the time to have a real conversation. Have a peaceful evening."
"No problem. Same to you," Owens responded, with Ireland Baldwin adding in her caption: "Some times having an actual conversation can go a long way…"
On Thursday, Carmack-Altwies also announced that Rust assistant director David Halls had signed a plea agreement on the charge of negligent use of a deadly weapon. Halls reportedly checked the gun that resulted in Hutchins' death before handing it to Alec Baldwin. As a result of the plea agreement, Halls received a suspended sentence and six months of probation.
Attorney Brian J. Panish released a statement on behalf of the Hutchins family following the district attorney's announcement.
"We want to thank the Santa Fe Sheriff and the District Attorney for concluding their thorough investigation and determining that charges for involuntary manslaughter are warranted for the killing of Halyna Hutchins with conscious disregard for human life," the statement read.
"Our independent investigation also supports charges are warranted. It is comfort to the family that, in New Mexico, no one is above the law. We support the charges."
Alec Baldwin's attorney, Luke Nikas of the law firm Quinn Emanuel, responded to Newsweek's request for comment with a statement he shared with various outlets.
"This decision distorts Halyna Hutchins' tragic death and represents a terrible miscarriage of justice," Nikas said. "Mr. Baldwin had no reason to believe there was a live bullet in the gun—or anywhere on the movie set. He relied on the professionals with whom he worked, who assured him the gun did not have live rounds. We will fight these charges, and we will win."