The public defender assigned to represent the suspect in the University of Idaho murders previously represented three of the parents of two of the victims, according to NewsNation, raising further concerns of a conflict of interest in the case of Bryan Kohberger.
It was previously revealed that Anne Taylor represented Cara Kernodle, the mother of victim Xana Kernodle, in four cases, according to the Idaho Statesman. In the most recent case, drug charges were filed against Cara Kernodle on November 19—less than a week after the murders took place.
Kohberger, a 28-year-old Ph.D. student in criminal justice and criminology at Washington State University, has been charged with four counts of first-degree murder and burglary in connection with the slayings of Madison Mogen, Kaylee Goncalves, Xana Kernodle and Ethan Chapin in Moscow, Idaho.
All four bodies were discovered on November 13, 2022, in an off-campus residence the three women shared. Kohberger has so far maintained his innocence.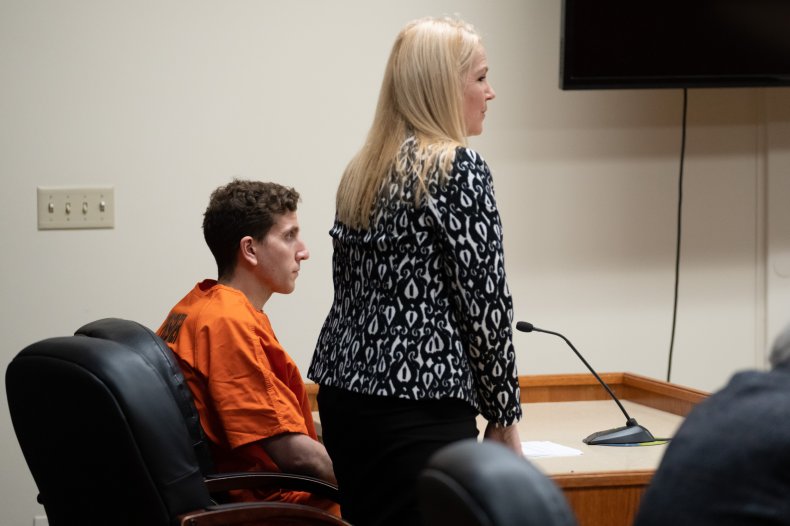 After his initial appearance in an Idaho court on January 5, Kohberger was next seen in the courtroom on January 12. He consented to waive his right to a speedy trial, and his preliminary hearing date was set for June 26.
It is unclear which of the other victims' parents have been represented by Taylor in prior, unrelated cases.
Court records show Taylor filed an attorney withdrawal notice in Cara Kernodle's outstanding case on January 5—the same day Kohberger made an initial appearance in the Latah County courtroom.
"What she should have done was decline [Kohberger's] representation. She did the opposite: she put in a notice of withdrawal of the victim's mother's case—which is totally improper," Ken Belkin, a criminal defense lawyer in New York City, told NewsNation's Ashleigh Banfield.
"Conflict of interest laws are in place because there is a relationship already," he added. "Confidences have been conveyed, there is confidential material that has been shared, and you don't want to betray those confidences."
Cara Kernodle—who also goes by the name Cara Northington—told NewsNation that she was "heartbroken" and "betrayed" by the issue. Noting that she gave Taylor power of attorney, she added: "I don't understand how she could do this."
"This is what we call the appearance of impropriety; it's not clear conflict exists, but it appears as if there's something improper going on here," Belkin commented.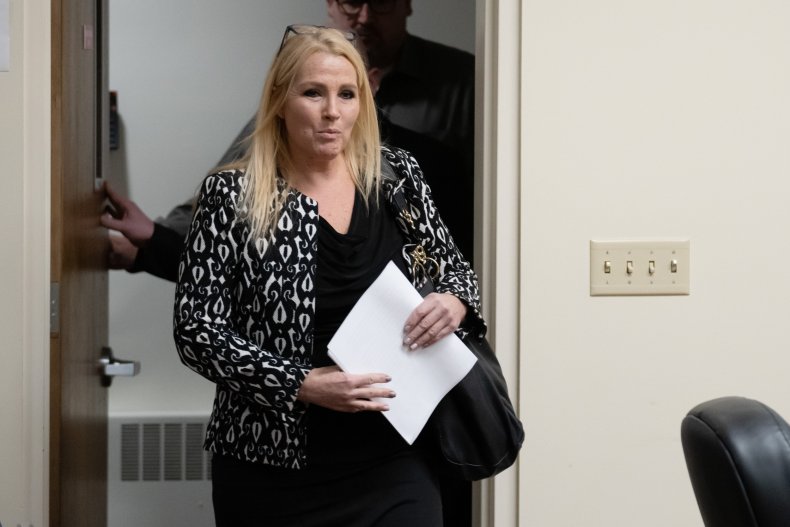 "This is a capital murder case," Stacey Honowitz, a long-serving member of the Florida State Attorney's Office, told the news channel. "You want to go in with clean hands; you don't want to try this case all over again."
According to the Idaho Public Defense Commission, Taylor is one of 29 attorneys in the state qualified to lead cases where capital punishment may be sought—but one of just two in Kootenai County, where the trial is set to take place. Prosecutors have not yet indicated if they will seek the death penalty in Kohberger's case.
"Perhaps it's an oversight," Chris Darden, a prosecutor in the trial of O.J. Simpson, told NewsNation on Tuesday. "Public defenders in this country are overworked and overwhelmed. She may not have realized that there was a conflict at first."
In contrast to Belkin, Darden and Jennifer Coffindaffer, a former FBI agent, both agreed that standard practice in cases where there is a potential conflict of interest was for the attorney to continue with their current case.
Newsweek has contacted Taylor for comment.