After he was charged with four counts of first-degree murder, many former students, neighbors and a teacher came forward to speak about their different experiences with Bryan Kohberger, offering many different perspectives of him.
Kohberger, 28, was a Ph.D. student in the criminology department at Washington State University when four University of Idaho students—Kaylee Goncalves, 21, Madison Mogen, 21, Xana Kernodle, 20, and Ethan Chapin, 20—were fatally stabbed in an off-campus residence on November 13. Over a month later, Kohberger was arrested on the murder charges, as well as on one count of felony burglary.
After he was arrested at his parents' residence in Pennsylvania, Kohberger's former lawyer Jason LaBar, who represented him in extradition proceedings, said that his client was "eager to be exonerated."
Earlier this month, Kohberger waived his right to a speedy preliminary hearing, which scheduled his court date for June 26.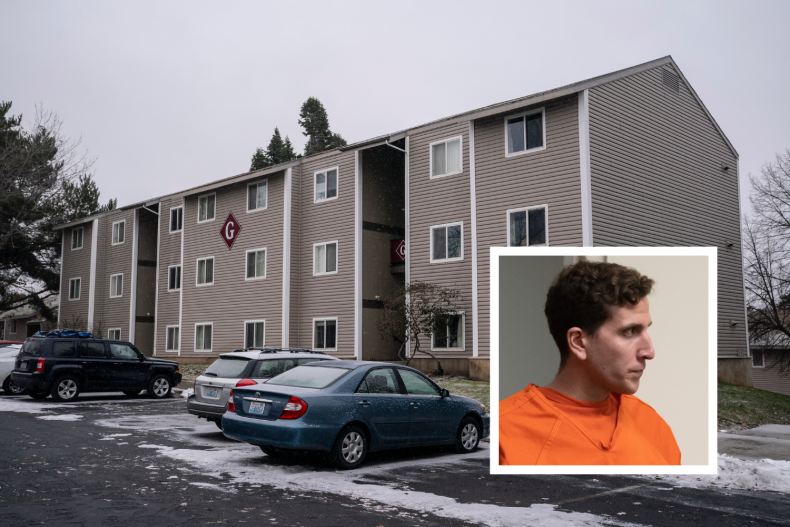 In the days and weeks following his arrest, many speculated on a possible motive, although none has been revealed at this time. However, several others, such as Kohberger's former students while he taught as a TA and neighbors spoke about their experiences with him.
Hayden Stinchfield, a student at Washington State University who had Kohberger as a TA, said that following the murders, the 28-year-old appeared to be "preoccupied."
"The couple times that he did come after, or around that time period, he had a little more facial hair, stubble, less well-kept. He was a little quieter," Stinchfield told CNN earlier this month.
Benjamin Roberts, a fellow graduate student at Washington State University, spoke to NewsNation and said that Kohberger "always seemed to be just perpetually exhausted," adding that "he had to make absolutely sure you knew he was smart, he had this intellectual capacity."
In a TikTok video, one woman claimed that she went on a date with Kohberger and detailed her experience.
"He kept trying to touch me, not like inappropriately, just like trying to tickle and, like, rub my shoulders and stuff," the woman said in the video.
One of Kohberger's former professors at DeSales University spoke to the Daily Mail and said that he was one of the two students in her career that she recommended for a Ph.D. program. "He was one of my best students, ever. Everyone is in shock over this," Michelle Bolger, an associate professor at DeSales, said.
A former neighbor also spoke about Kohberger during an interview with the Idaho Statesman and said that the 28-year-old mentioned taking a DNA test.
However, Newsweek spoke with some other neighbors who explained that they rarely interacted with Kohberger.
One neighbor, who was also a Ph.D. student, told Newsweek that he didn't remember any specific interactions with Kohberger and only learned of his arrest from the news. The student requested anonymity.
Another neighbor, named Alan, told Newsweek he remembered noticing Kohberger taking out the trash near their apartments and noted that he seemed introverted.
Another neighbor, who requested anonymity, explained to Newsweek that the section of apartments is mostly all Ph.D. students. The student told Newsweek that after learning the news of Kohberger's arrest, it was scary to learn that he was living so close.
Newsweek previously reached out to Kohberger's public defender in Idaho, Anne Taylor, for comment.