Brett Kavanaugh Documentary Raises Questions About FBI Actions During Probe
A new, secretly made documentary looking into sexual misconduct allegations against Supreme Court Justice Brett Kavanaugh shines a light on the role of the FBI in investigating—or failing to properly investigate—claims former President Donald Trump's nominee in 2018.
Doug Liman's "Justice," which premiered at Sundance last week after a last-minute addition into the festival's program, focuses on the testimony of Deborah Ramirez, a former Yale classmate of Kavanaugh. In 2018, Ramirez described in a New Yorker article how, during a gathering with friends back in 1983, Kavanaugh allegedly pulled down his trousers and thrusted his penis at her without her consent. Kavanaugh has denied the allegation.
Another former Yale classmate also claims to have witnessed an incident of sexual misconduct involving Kavanaugh. In an audio featured in the documentary, Max Stier can be heard saying that he "saw Mr. Kavanaugh with his pants down at a different drunken dorm party, where friends pushed his penis into the hand of a female student," as reported by Rolling Stone.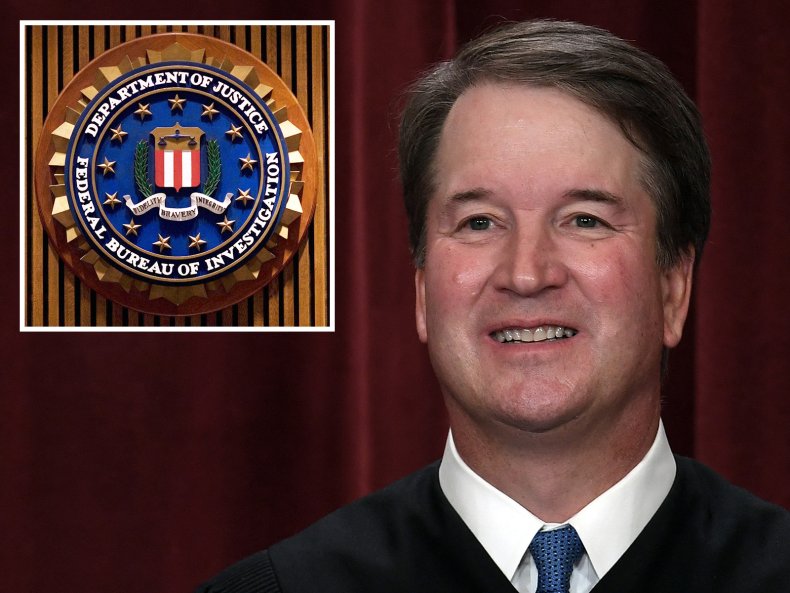 Stier, who declined to participate in the documentary, can be heard in the same audio recording saying that he made the FBI investigators and senators aware of his testimony, but nobody ever followed up with him.
The documentary raises questions about why the FBI failed to interrogate Stier and sent the thousands of tips on Kavanaugh received on its tip line directly to the White House instead of investigating them first. In 2019 the New York Times and the Los Angeles Times detailed how the White House and Senate Republicans ordered the FBI to limit its investigations into Kavanaugh.
Two senior federal law enforcement sources, who spoke to Newsweek on the condition on anonymity, said the FBI would have been concerned about appearing to undo the will of a sitting president. Furthermore, both said it was up to the White House to vet nominees.
Responding to a request from Newsweek, the FBI said it did not have a comment on the documentary, but said: "In the case of Supreme Court nominees, background investigation requests come to the FBI from the Office of White House Counsel and are conducted pursuant to an established process for Executive Branch nominees [2010 Memorandum of Understanding between the Department of Justice and the White House].
In this role, "the FBI acts as a fact-finder and does not grant, deny, or otherwise adjudicate security clearances for individuals; nor does it make recommendations for nomination purposes," the agency added.
"The FBI works background investigations through its established investigative process, and as expeditiously as possible, while ensuring that the background investigation is accurate and complete," it said.
The scope of a background investigation, according to the FBI, is requested by the White House.
"The FBI does not have the independent authority to expand the scope of a supplemental background investigation outside the requesting agency's parameters," the agency said.