President Joe Biden defended his possession of the recently discovered classified documents on Thursday with a phrase that's been used by former President Donald Trump's own legal team: "There's no there there."
Asked about whether he mishandled the Obama-era documents found in his former office in Washington, D.C., and at his home in Delaware, Biden responded with the phrase that is used to convey that there's little importance about a specific issue or that it lacks significance.
The "there's no there there" expression was used by former deputy White House counsel Patrick Philbin when he represented Trump in the former president's first impeachment case.
Making Trump's case to the Senate in 2020, Philbin said House Democrats wanted to "ram through" the accusations that Trump solicited foreign interference to help his reelection bid in the 2020 presidential election even though they "don't think that there is any there there."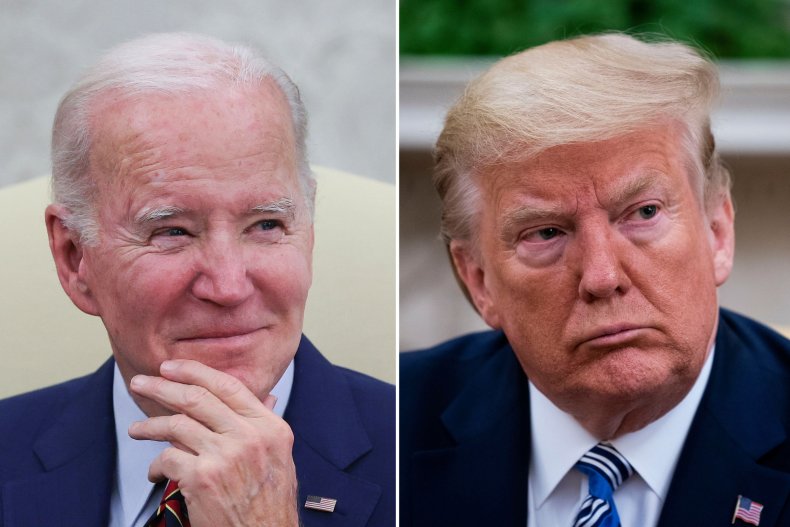 The use of "there's no there there" is not new to American politics.
The phrase was uttered as a defense by former Democratic National Committee (DNC) chair Donna Brazile to describe the tens of thousands of emails leaked from Hillary Clinton's 2016 presidential campaign.
"There is no there there," Brazile told CBS News' Face the Nation at the time. "Of course we're gonna read these emails…The Democratic Party was a victim of a cyberattack by a foreign country. Once we were attacked, the media became obsessed with what was in the emails and not the crime itself."
In 2018, a federal judge threw out several charges of bribery against Senator Bob Menendez, a New Jersey Democrat, declaring "there is no there there."
The first round of classified documents discovered in Biden's possession, and his administration's decision not to disclose their existence until two months later, have garnered national attention in recent weeks.
While the circumstances surrounding the documents are also being investigated by a special counsel that was appointed by the Department of Justice (DOJ), Republicans have said that the response to Biden's case and the documents found last summer during an FBI raid at Trump's Mar-a-Lago residence represent a double standard.
Speaking to reporters on Thursday, Biden said he had "no regrets" about how his administration and lawyers handled the discovery of the documents from his time as vice president, adding that his team "immediately" handed them to the National Archives and Records Administration (NARA) and the DOJ.
"We're fully cooperating, looking forward to getting this resolved quickly," the president said. "I think you're gonna find there's nothing there. I have no regrets. I'm following what the lawyers have told me they want me to do. That's exactly what we're doing. There's no there there."
Newsweek reached out to the White House for further comment.