Kaitlyn Bristowe, former contestant, lead and host of The Bachelor and The Bachelorette, has slammed the shows' producers for past sexist behavior.
The reality TV star recounted some stories on the podcast Quitters With Julie Bowen and Chad Sanders. She admitted that she'd gotten into trouble for speaking out in the past but isn't worried anymore as she's no longer under contract with the franchise.
Bristowe started her affiliation with the two shows when she was a contestant on The Bachelor Season 19, coming third when Chris Soules was the lead. On The Bachelorette Season 11 in 2015, Bristowe was one of two leads, along with Britt Nilsson. Completing a hat trick of roles, she later became the co-host of The Bachelorette for Seasons 17 and 18 along with Tayshia Adams.
Despite her long relationship with The Bachelor and The Bachelorette, Bristowe admits there were more than a few bumps in the road.
"I've gotten in so much trouble with this show, and I don't care," Bristowe told the podcast's hosts, Modern Family actress Bowen and Sanders, an author. Bristowe went on to explain the circumstances that led to her being prevented from competing on Dancing With the Stars.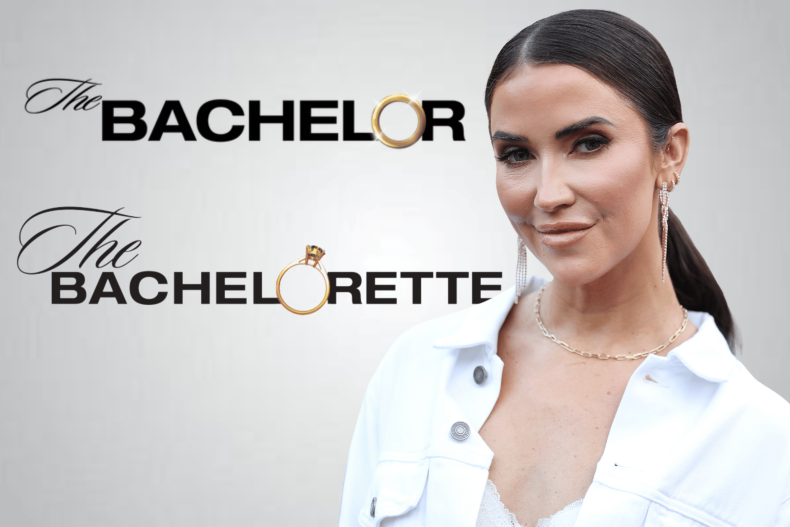 "The creator of the show told me, 'No you can't do it.' And I was like, 'But you just let the last Bachelor go on?' And he was like, 'Yeah, well, I'm not having it anymore.'"
She continued: "And then the next season the guy from my season [Chris Soules], he goes on Dancing With the Stars. So you can see a pattern here. They really favor their men."
Bristowe has spoken previously about allegedly being told by Bachelor creator Mike Fleiss that she couldn't compete on Dancing With the Stars in 2015. She later participated in Season 29, in 2020, where she was declared the winner alongside professional dancer Artem Chigvintsev.
in a Twitter spat, Bristowe and Fleiss went head-to-head on the matter of her appearing on Dancing With the Stars. After being called out by name by Bristowe, Fleiss tweeted in 2017 that she had his "total support" to go on the dance competition show. "Thanks I'll get right on that opportunity 2 yrs ago. I wonder what changed your mind?" she wrote in response.
On the Quitters podcast, she said, "But yeah, I think it's all about if you can negotiate and if you don't let them manipulate you into thinking you're a bad person for asking for more money."
Bristowe also said she stood up for herself with The Bachelor's producers even though she was afraid to bite the hand that was feeding her. "I stood up when I was still under contract, and I called out the creator of the whole show on being sexist," she said. "I got to that point because I didn't have much to lose at the time."
Away from The Bachelor, Bristowe hosts the podcast Off the Vine With Kaitlyn Bristowe.
Newsweek reached out to Fleiss for a response to Bristowe's allegations.