The charges of involuntary manslaughter against actor Alec Baldwin might shake out well for him based on two "key questions," according to one state attorney. However, his past statements might also cost him credibility with a jury.
Baldwin was hit with two counts of involuntary manslaughter on Thursday in connection with the death of cinematographer Halyna Hutchins in October 2021 in New Mexico. Hutchins was killed on the set of the film, Rust, when a prop gun that Baldwin was using for a scene unexpectedly went off. Subsequent investigations found that the actor had been practicing movements with the prop, and that it had been loaded with a real bullet in breach of common safety protocols for film sets.
Over the ensuing months, Baldwin said that he had been assured by the film's assistant director that the gun was not loaded. He also claimed that he never pulled the trigger of the prop weapon. Hannah Gutierrez-Reed, the movie's armorer who was in charge of weapons on the set, was also charged with the same crime as Baldwin.
Meanwhile, David Halls, the assistant director who handed the gun to Baldwin, signed a plea agreement "for the charge of negligent use of a deadly weapon," according to CNN. Prosecutors said the plea agreement includes six months of probation.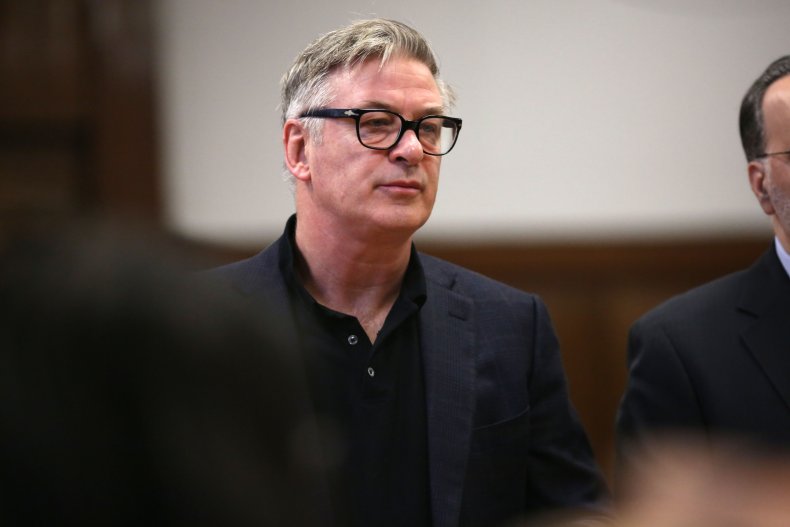 Appearing on MSNBC on Saturday, Dave Aronberg, a state attorney in Palm Beach County, Florida, explained that the case against Baldwin will come down to two questions for which the actor has a solid defense.
"When you look at the jury instructions, it says the jury will be asked two questions," Aronberg said. "Number one: should Alec Baldwin have known of the danger of his actions? And number two: did he act with a willful disregard for the safety of others?"
He continued: "So, number one, he's going to say he was told the gun was 'cold,' it was safe, and he relied on his assistant director and the armorer, it's her responsibility. He should not have known the actions were dangerous. Number two, he wasn't horsing around on set, he was practicing, he was rehearsing. So, [he] did not act with a willful disregard for the safety of others."
Baldwin's attorney, Luke Nikas, said in the wake of the news on Thursday that his client intends to fight the charges.
"This decision distorts Halyna Hutchins' tragic death and represents a terrible miscarriage of justice," Nikas said. "Mr. Baldwin had no reason to believe there was a live bullet in the gun—or anywhere on the movie set. He relied on the professionals with whom he worked, who assured him the gun did not have live rounds. We will fight these charges, and we will win."
Newsweek reached out to Nikas for comment.
On Saturday, Aronberg added that Baldwin might face difficulties in getting a jury to trust his claims about what happened on the set of Rust, given his repeated past assertions that he did not pull the trigger of the prop gun before it went off. According to an FBI forensic report of the incident, Aronberg explained, someone had to have pulled the trigger, contradicting Baldwin's claims.
"If he does that on the stand at his trial, jurors are going to punish him," Aronberg said.