On January 19, the City of Columbia, Missouri held its annual Columbia Values Diversity breakfast, an event that celebrates the civil rights legacy of Dr. Martin Luther King. This year, it ventured into new territory by concluding with a drag show in which adult attendees—as is common in these performances—tossed dollar bills at lip-syncing dancers.
But in addition to the public school officials, administrators, religious leaders, business people, and leaders of non-profits in attendance were 30 students who were bussed to the event by their public schools. And the schools had failed to inform their parents that their children would witness a drag show.
As Libs of TikTok reported, permission slips for the field trip only made passing reference to what would take place, noting that "traditionally there are songs, performances, and a food item."
It's possible that school administrators failed to read the event itinerary before writing permission slips and didn't expect a drag show because none of the previous breakfasts included a drag show. That seems to be what the Columbia Superintendent, Brian Yearwood, implied in a letter to the Governor about the affair, in which he said he "cannot expect to have complete information in advance about what will occur at outside events." A public school spokesperson moreover told KOMU 8 that attendees were "not provided specific details of the performances in advance to the event."
If this is true, then the whole episode might have been a totally understandable mistake.
Less understandable, however, has been the school district's response to parents asking that such a mistake not occur in the future. Parents asking that in the future they be clearly notified of any drag performance beforehand so they can choose whether or not their child should attend were by and large dismissed, with the school district denying they did anything wrong.
In his letter to the Governor, Superintendent Yearwood claimed that the school district did seek sufficient parental consent and therefore could not be held accountable. His letter never explicitly acknowledged that a drag performance took place, nor did he acknowledge that the Chief Communications Officer for the school district as well as a school board member were on the planning committee for the event.
The message was clear: Nothing to see here. You got all the consent you deserve. Time to move on.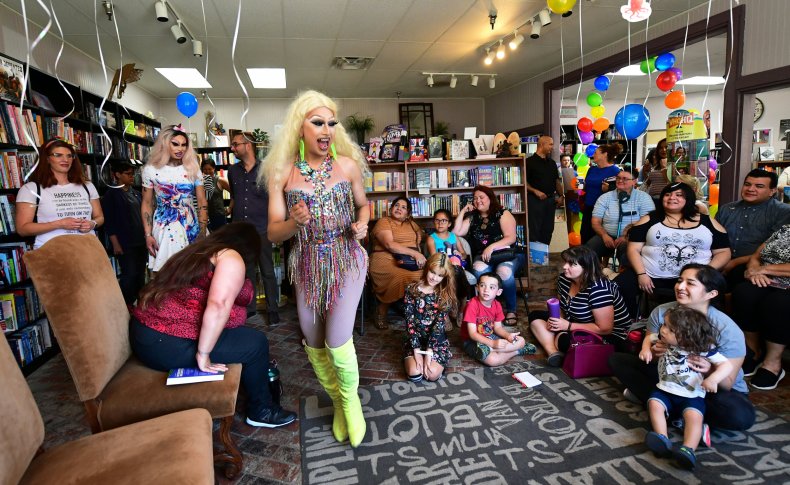 The response was disappointing. When a parent entrusts their child to a school, they entrust them with an incomprehensible treasure. Part of that trust includes a reasonable expectation: Inform me if my child may encounter anything of a controversial, religious, or sexual nature.
A non-religious parent trusts that the school won't bus their child to a Bible study. A Muslim parent expects their child won't be shuttled to a Christian worship service. An atheist parent trusts their child won't be forced to pray in homeroom.
A parent's right to consent is rooted in a fundamental truth: Long after a superintendent leaves his post, a parent will continue to love, care for, and support her child. A school's horizon on a child's life is brief. A parent's horizon is for a lifetime.
If we lived in a religiously and politically homogenous culture, perhaps consent would be less important. We'd all believe similar things, after all. But in a pluralistic society, we expect to encounter people whose understanding of religion, politics, sex, marriage, family, and gender vary tremendously from our own.
When you live in a religiously and ideologically diverse city, no one should expect their schools or neighbors to agree on everything. We collectively understand that the only way for our pluralistic community to coexist is by showing tremendous respect for one another despite our differences.
This is not a radical concept. People on the political Right and Left understand this. On the right, former United States Attorney General William Barr argued that "in a pluralistic society like ours" we must nurture "the freedom of each group to pursue their faith and distinctive way of life," while also "fostering the ties that bind us together into genuine broader community."
The only way to do this is by building bridges of mutual trust, which reject any group's attempt to ideologically coerce a different group—be it through public education or otherwise.
Likewise, while defending his choice to legalize gay marriage in Maryland, former Democratic Governor Martin O'Malley wrote, "We are a people of many different religions and many different faiths. The only way forward in a pluralistic society of diverse faiths such as ours is to have laws that protect and respect the freedom of all, equally."
Following O'Malley's advice builds mutual trust. Rejecting it tears trust down, and there are few things more important to local communities than shared trust between parents and schools.
When school officials in a diverse community treat their solemn responsibility to seek parental consent as a light matter—or even worse, as a PR problem—they not only jeopardize the welfare of children, they tear at the fabric of our pluralistic social order.
Leadership in a pluralistic society requires humility and honesty. The proper response from the school district was obvious and simple: "We apologize because we neglected our responsibility to sufficiently vet an event and thereby properly inform parents about what their children would experience. We are enacting new policies to ensure this will not happen again."
When school leaders minimize the problem, they make concerned parents out to be reactionaries. When they betray the trust of parents, they rupture a vital relationship.
If you're a parent, you must resist the temptation to indulge your anger. It feels good, but it's rarely productive. Likewise, you must reject the opposite temptation to remain silent in order to preserve your own reputation. Graciously call leaders to apologize, to honor parental consent, and to make necessary changes. Then generously forgive mistakes and move forward together.
That is how everyone thrives in a pluralistic society.
Patrick Miller and Keith Simon are pastors, hosts of the Truth Over Tribe podcast, and authors of Truth Over Tribe: Pledging Allegiance to the Lamb, Not the Donkey or the Elephant.
The views expressed in this article are the writers' own.